The following charts show data recorded using the stock GTI DSG TCU tune (blue dots) and initial 034 DSG TCU tune (yellow/black dots) before they began making adjustments based on my suggestions.  Data is for upshift behavior.  The engine speed that the respective gear shift takes place versus the accelerator pedal position is shown.
The first chart shows how each tune shifts from first to second gear based on driver pedal input.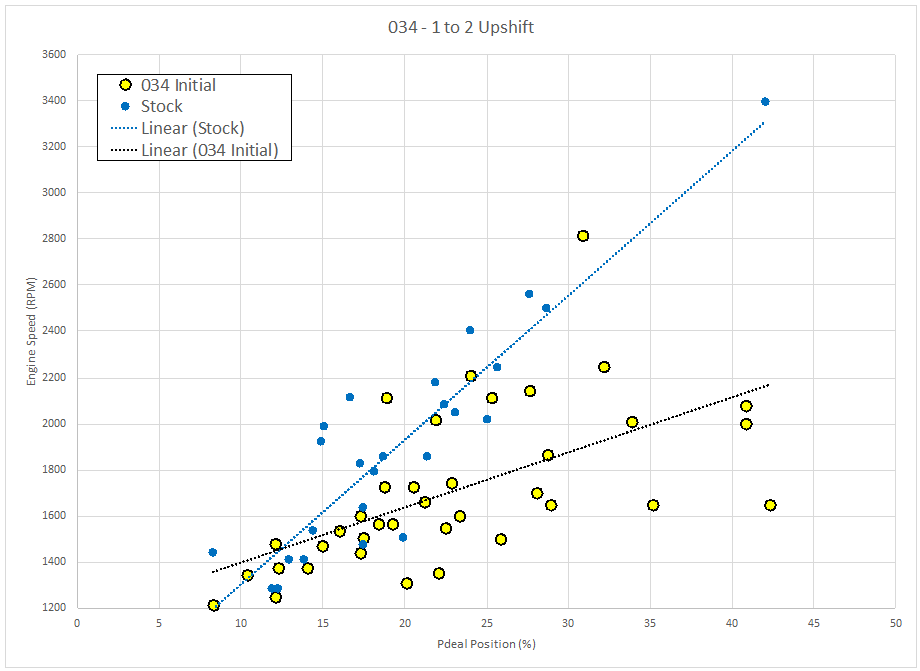 Notably, the stock GTI tune is slightly more dynamic than the 034 tune on the first to second upshift.  By dynamic I mean that with further depression of the accelerator pedal the TCU holds off shifting to the next gear until a later rpm, allowing the engine to rev further into the power band.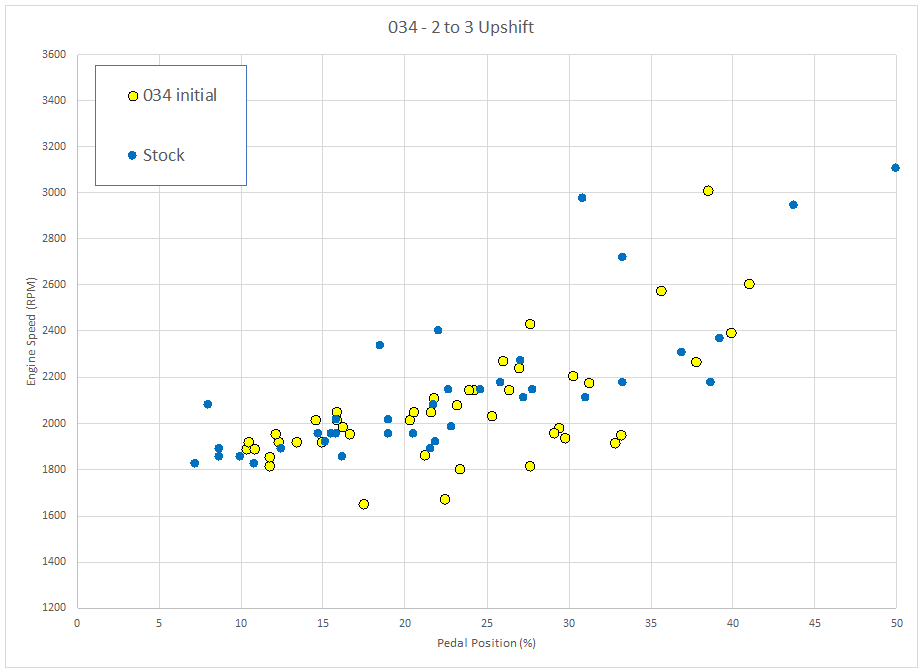 The upshift from 2nd to 3rd is similar for both with the stock tune average upshift engine speed slightly higher as engine speed increases.
Third to fourth gear upshift is very similar for both tunes for all pedal positions recorded.
Fourth to fifth gear upshift is nearly the same for both stock and 034 tunes for the pedal positions recorded.
Fifth to sixth gear upshift is nearly the same for the stock and 034 TCU tunes for the pedal range measured.
---