Continued testing of the Forge products has moved on to a Forge Motorsport Bicooler Intercooler.
The Forge intercooler is supplied with a hose set that only allows for use as a bicooler, but for the flow tests the intercooler is going to be measured first with the Forge core only, and then along with the stock GTI intercooler.
The Forge core produced an airflow of 150 CFM @ 28″ of H2O.
Next the bicooler is flow tested in conjunction with the Mk7 GTI stock location intercooler.
Flow reading of the dual core setup is 242 CFM @ 28″ of H2O.
The results from these flow tests are shown on the chart along with other intercoolers: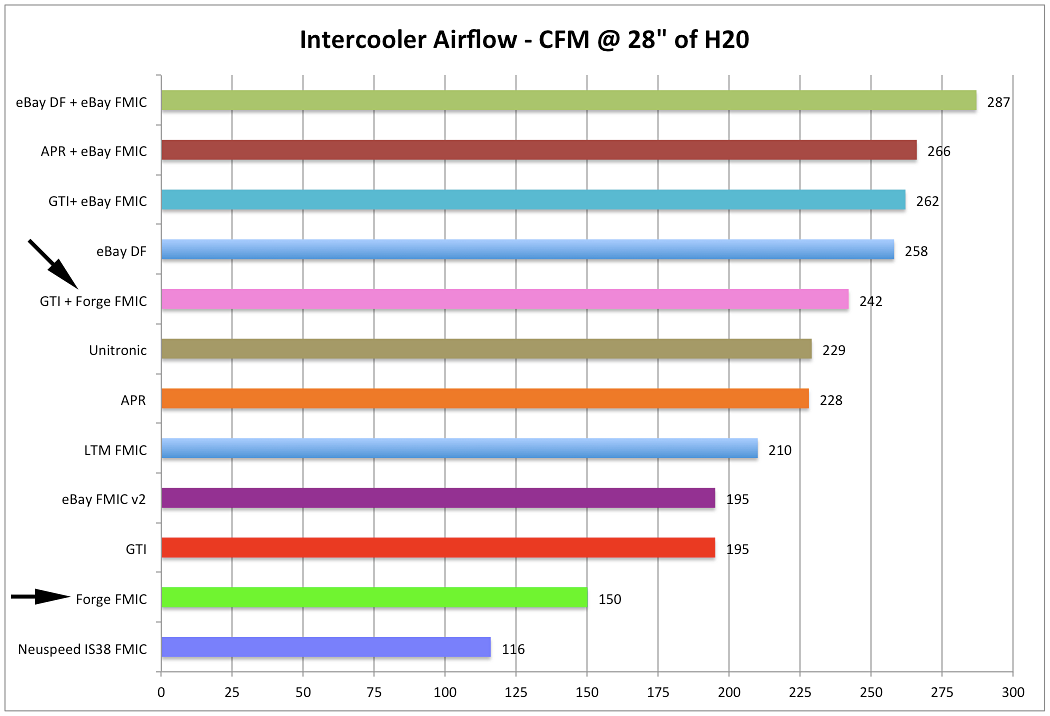 Note: This test is only of flow performance, this test does not correlate with cooling performance.