Shuenk's IS38+ turbocharger is described as being an OEM+ turbo that will deliver better reliability than the stock Golf R IS38 turbocharger with a modest increase in performance and at a value price.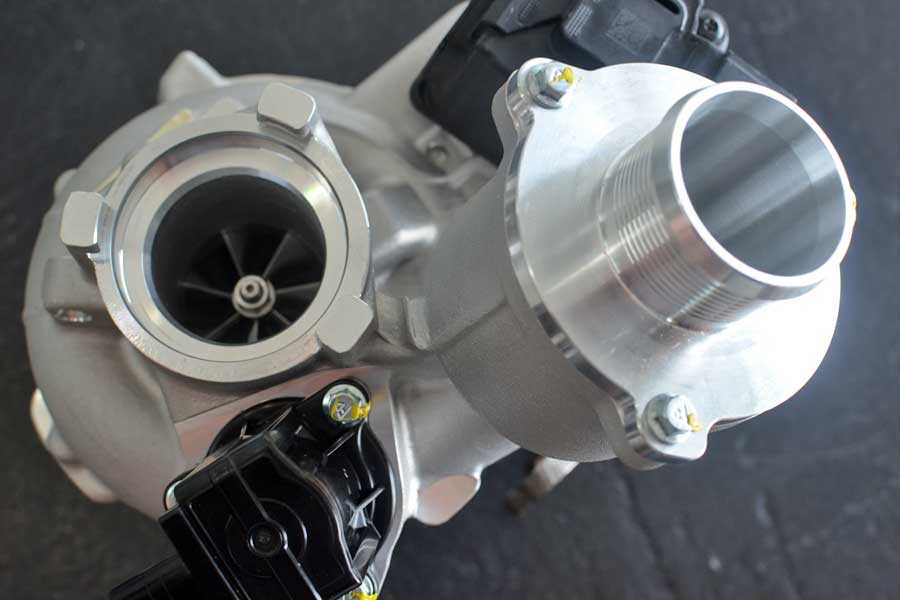 The stock IS38 turbocharger has the power delivery and dynamic performance that I think is well suited to my daily driver Mk7 GTI, but concerns about reliability haunt the IHI IS38.  A turbo that is similar to the IS38 but with a design goal of better reliability fits with my goals.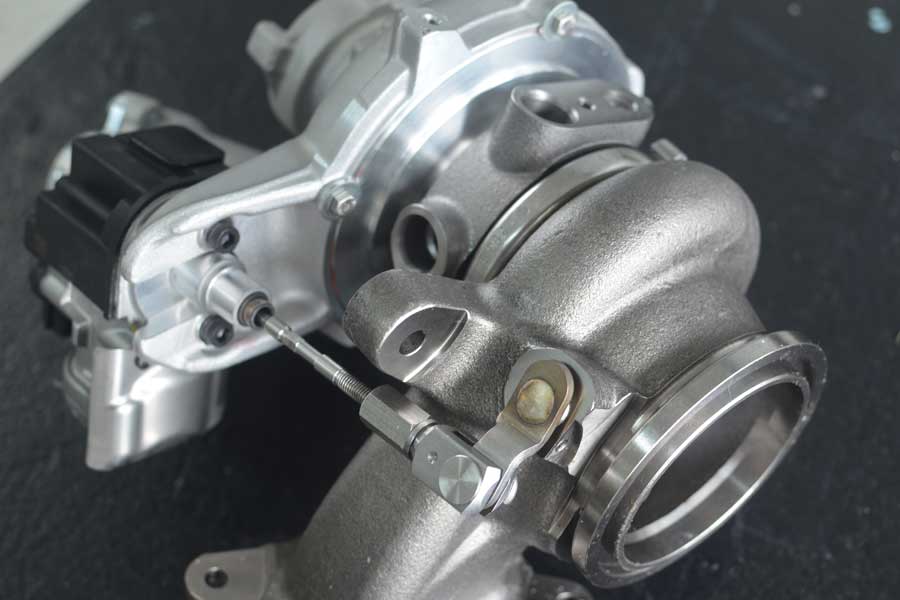 Another performance related design goal of this IS38+ turbocharger is to reduce the chance of encountering turbocharger compressor surge, a situation that apparently is common on IS38 turbochargers that are pushed beyond stock boost levels.  The compressor wheel in this IS38+ is a re-design that is intended to address the compressor surge.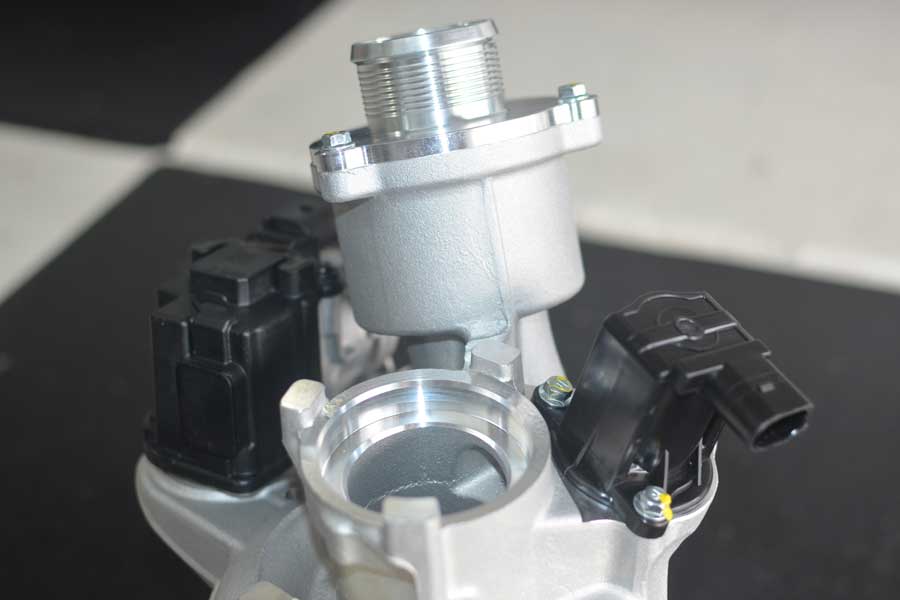 With a goal to improve the reliability over the stock IS38 turbo this Shuenk IS38+ uses a rotating assembly that is built to the specifications of the IHI RHF55 series of turbos.  It contains an upgraded thrust bearing assembly, over-sized rotor shaft, and upgraded journal bearings.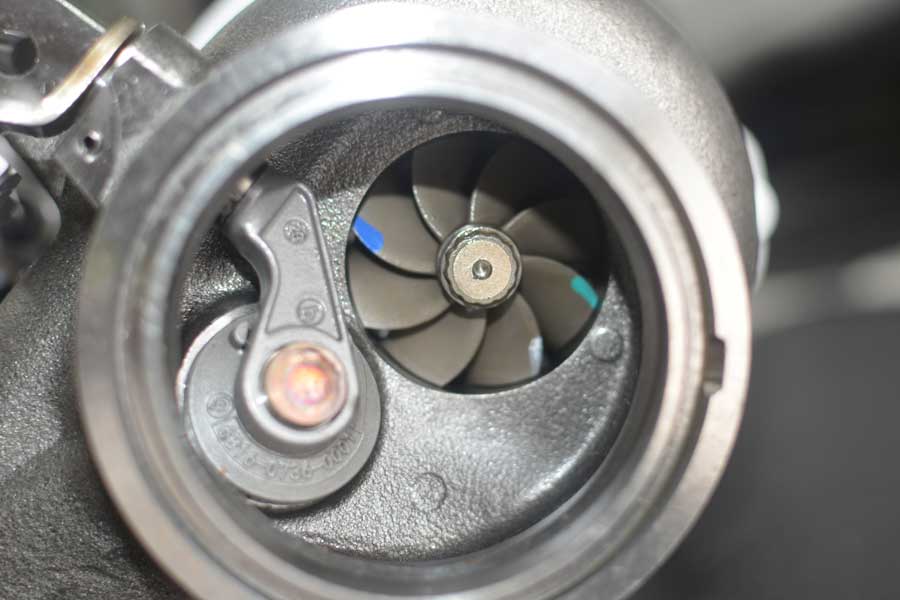 When I contacted Shuenk about this IS38+ turbo I was informed that they are currently in the last phase of development and running trials on the product, which means that the turbo has not been released yet. (Update: The product is now available for sale)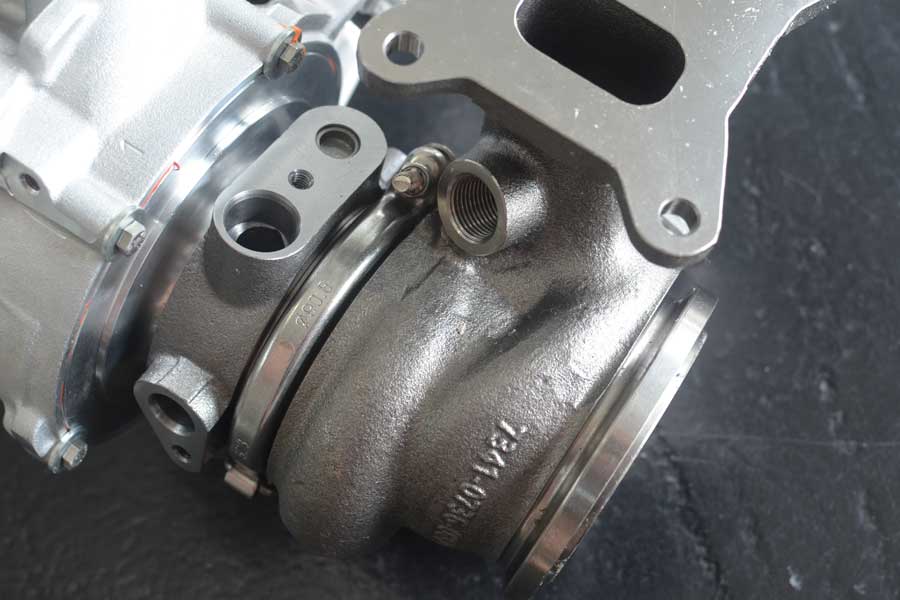 I proposed gathering some in use data to provide back to them and they agreed to send a product to me so that I could test and evaluate it using my Mk7 GTI.
Next up I need to purchase an IS38 turbocharger installation kit so I can get this turbo mounted on my GTI.  Because the Shuenk IS38+ turbo is similar to the stock IS38 I've been told that it will operate on IS38 tunes which will help me with getting on the road quicker.
---
Link to Dyno Progress Check
Link to Boost Onset Check
Link to One Year Report
Link to Bearing Check
Link to Two-Year Report
Link to Three-Year Report