As part of the effort to find the best airbox for the Mk7 GTI a number of drives were made using the Integrated Engineering Cold Air Intake to see how well this "cold air intake" keeps the temperature down in the intake air.
In total ten drives were made and the readings averaged to provide a result that is shown on the chart below.  The "temperature" that is shown on the chart is the average over the last five minutes of the drive, measured inside the turbocharger inlet elbow, above the ambient air temperature.  For example, if the average temperature going into the turbocharger over the last 5 minutes was 100 degrees F, and the outside air temperature was 75 degrees F, then temperature on the chart would be 25 degrees F.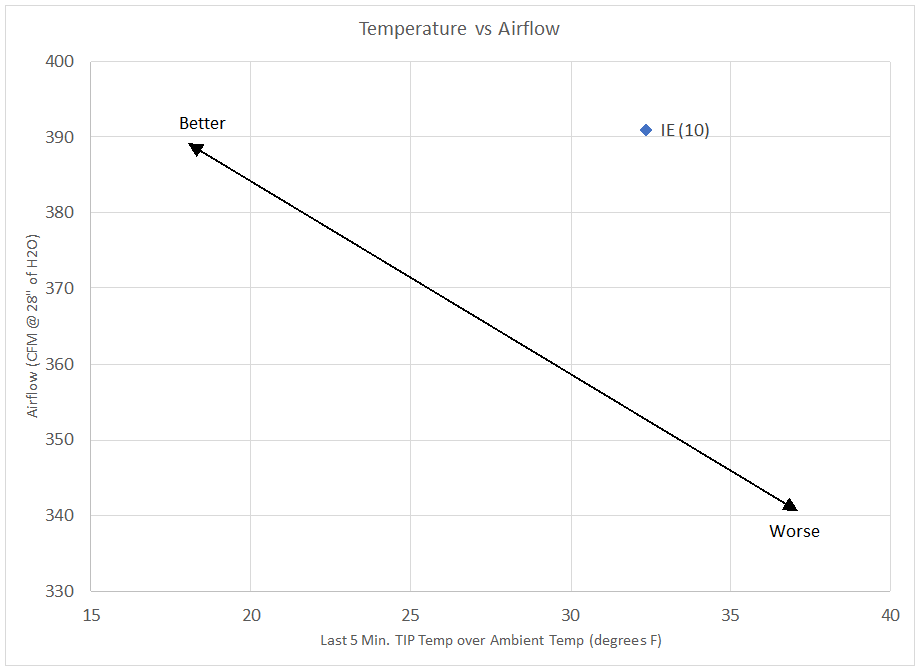 On average over the ten drives made the IE intake produces a 32 degF rise in the intake air temperature versus ambient.
Previously airflow performance had been measured for this IE air intake using a flow bench.