Looking some more at how the stock air intake system performs in terms of airflow the channel that runs along the top of the radiator support is added to the airbox.
To begin, the stock intake from the turbo inlet elbow through to the airbox, including stock filter with snow grate, is flowed for a baseline value of 336 CFM.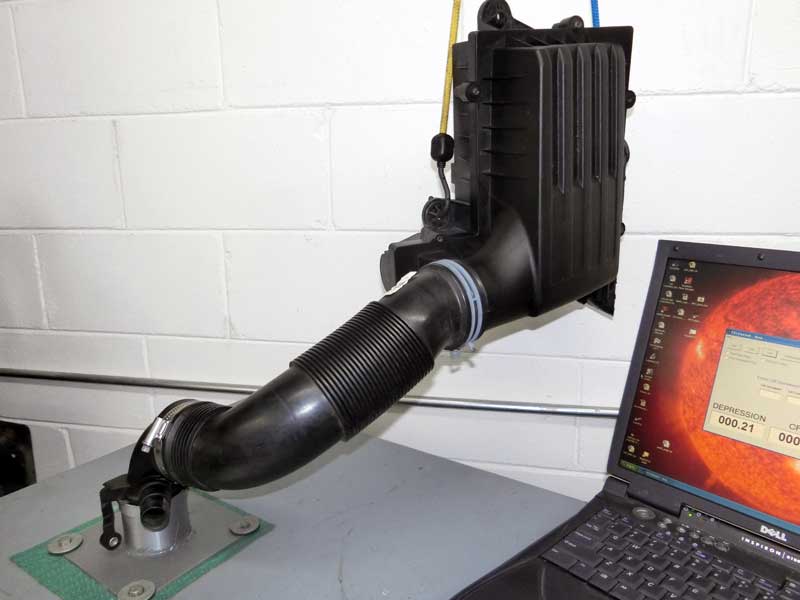 Then the channel piece is attached to the airbox.
In the case of this particular part the portion immediately in front of the airbox had been modified by cutting out some holes in the front side.
With this part attached the airflow reading was unchanged.
Next some towels were used to block off the "modification" openings in the channel piece.
Reattaching this piece to the flow bench and measuring again showed a decrease in airflow of 9 CFM.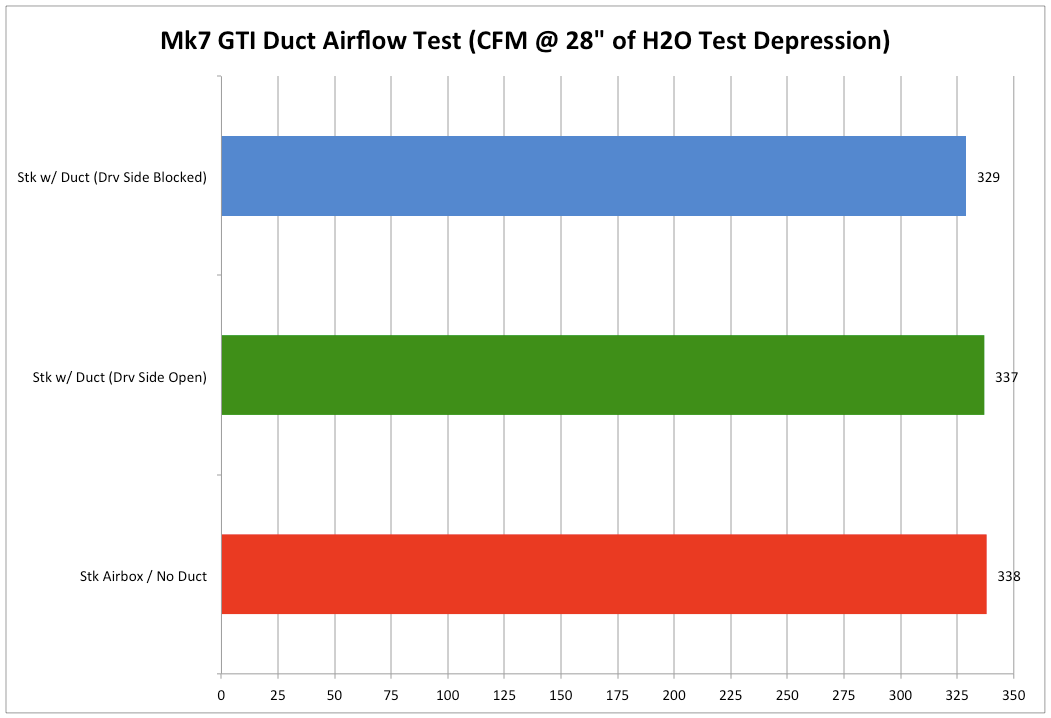 Conclusion:
Modifying this channeling piece to add holes on the driver side, in front of the airbox, netted a slight increase in airflow, approximately 8-9 CFM, through the stock intake system.