I have a standard, as the part was delivered from the factory, airbox for my Mk7 GTI to include a stock, slightly used air filter.
The first modification I decided to take a closer look at was the grate, aka Snow Guard or Snow Screen, that is located in the bottom half of the airbox housing.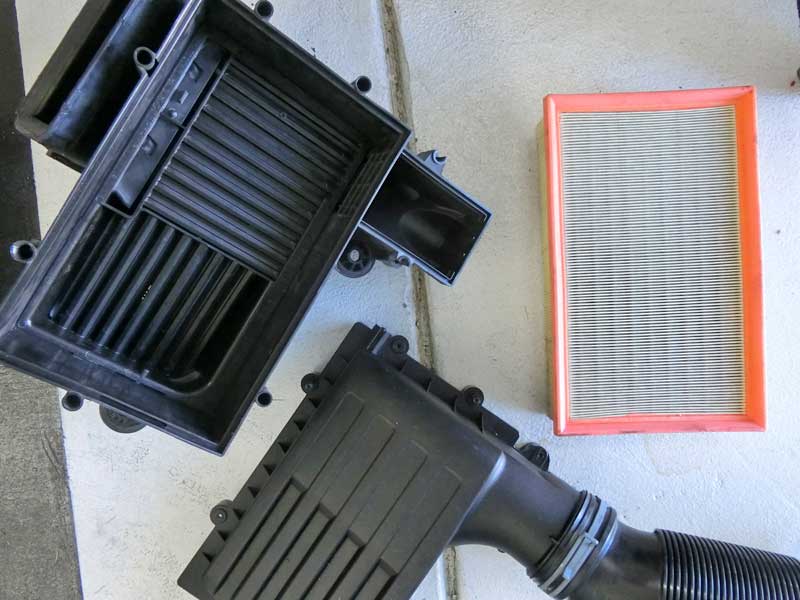 With the grate being in the path of air flowing into the air filter it would appear to be an impediment and a source of potential 'gains' if it were removed.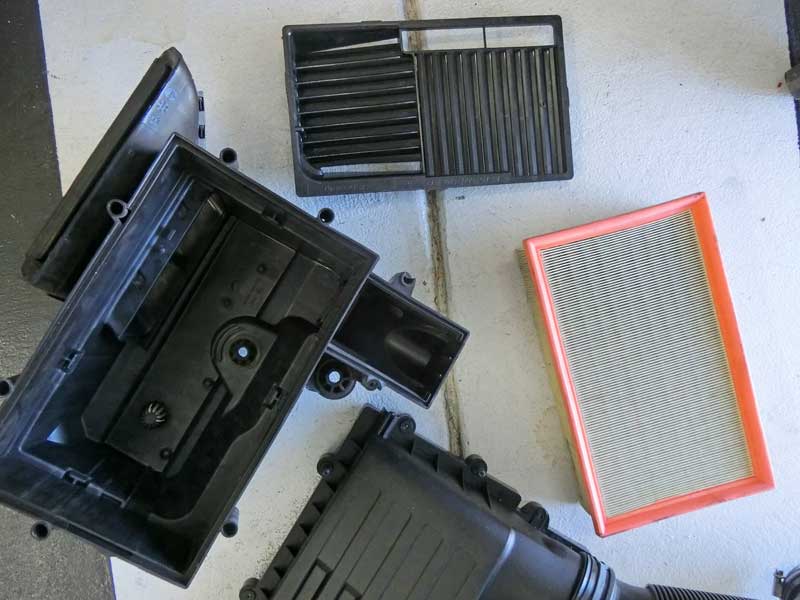 To assess if there are measurable differences to airflow through the airbox depending on the presence or absence of the grate I put the airbox housing with filter and accordion hose on the flowbench to find out.
The only change made between the two test cases was removal of the grate, which is a simple process of lifting the grate out of the lower half of the airbox.
Results:
Results are shown below: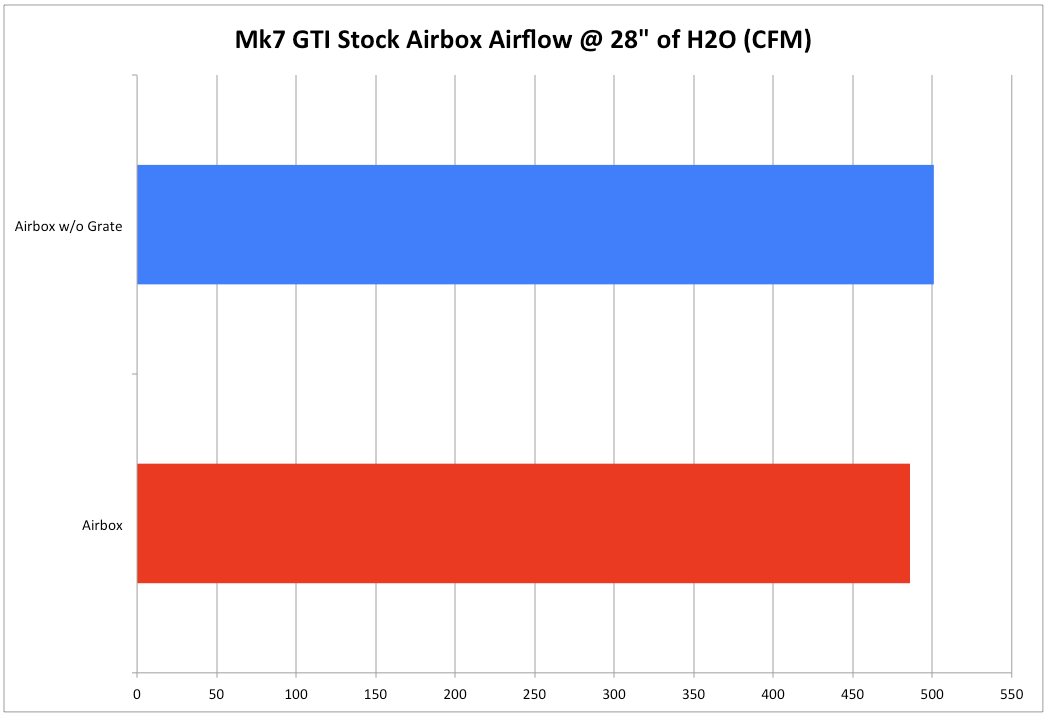 The removal of the grate does improve the airflow through the airbox. Testing at 28″ of H2O showed an increase from 486 CFM to 501 CFM with the grate removed, a 3.1% increase.
Next up will be a look at what the addition of an aftermarket air filter does to the airflow performance through the stock airbox.