Background:
After driving with a Shuenk IS38+ turbocharger for the past four (4) years I was ready to try something different. The Mabotech M520H is a decent size up from the IS38+ having a compressor that is 51/69 mm compared to the OEM IS38 size of 45/58 mm.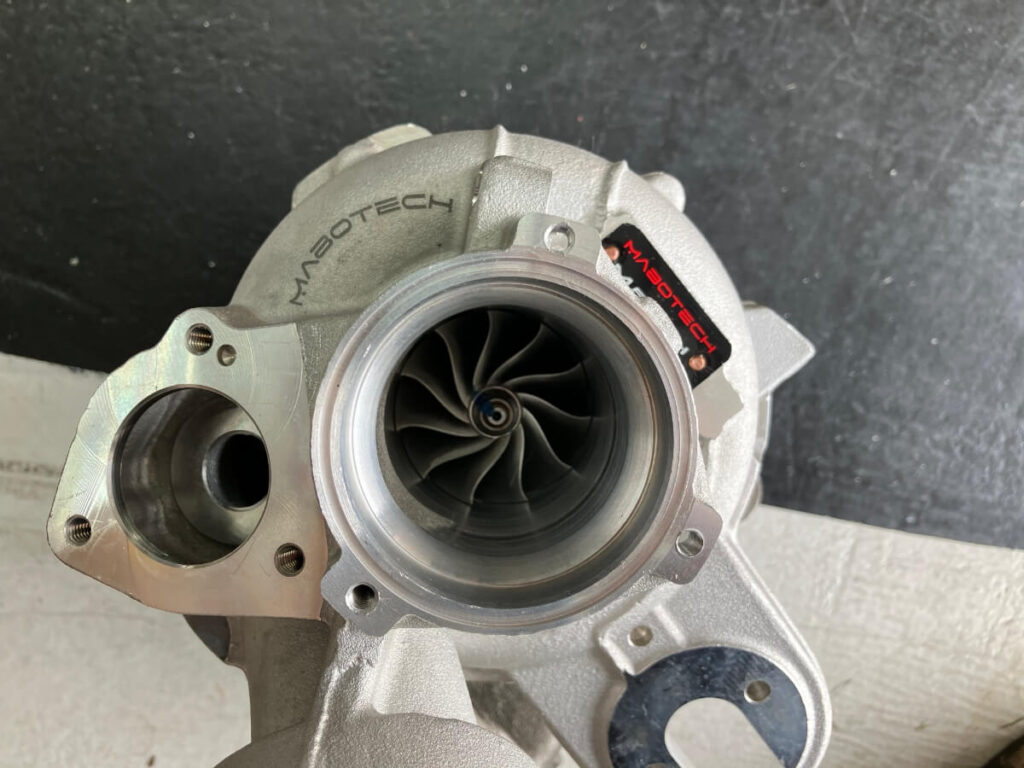 Results on the Mabotech website showed that the M520H is likely well-suited for a new phase of testing with my GTI, namely looking at how well parts perform in support of a "hybrid" turbocharger that is capable of higher power output.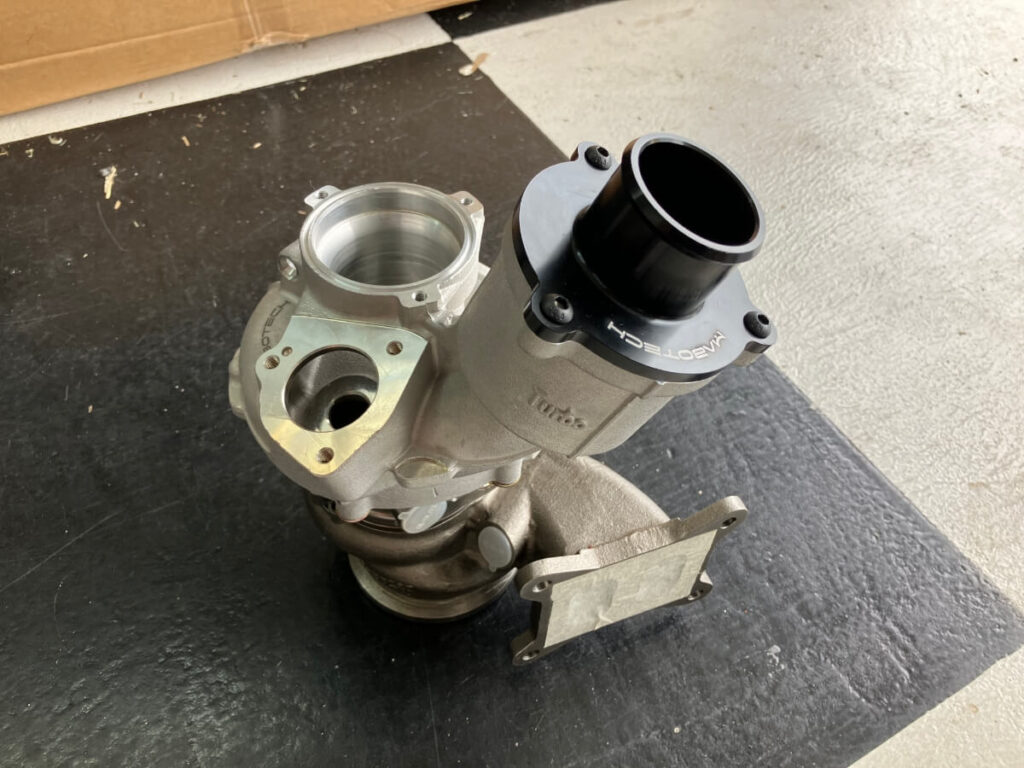 I'm looking forward to trying a ball-bearing turbo, although the step up in the size of the compressor, and turbine (57/52 versus ~55/47 for the IS38), will confound the benefits of the ball bearings insofar as a comparison with the boost onset of a journal bearing IS38+ is concerned.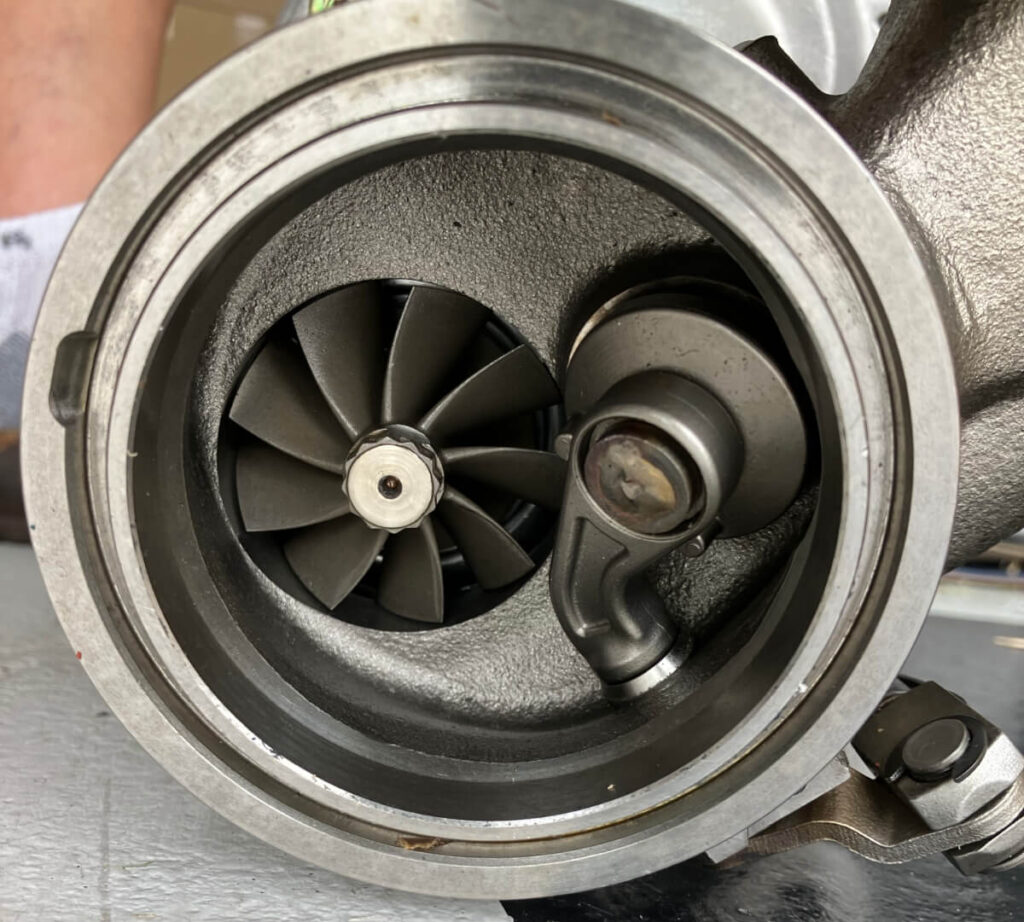 With the tire traction of my FWD GTI already posing issues with data collection I anticipate the Mabotech M520H turbo to further complicate some of my efforts.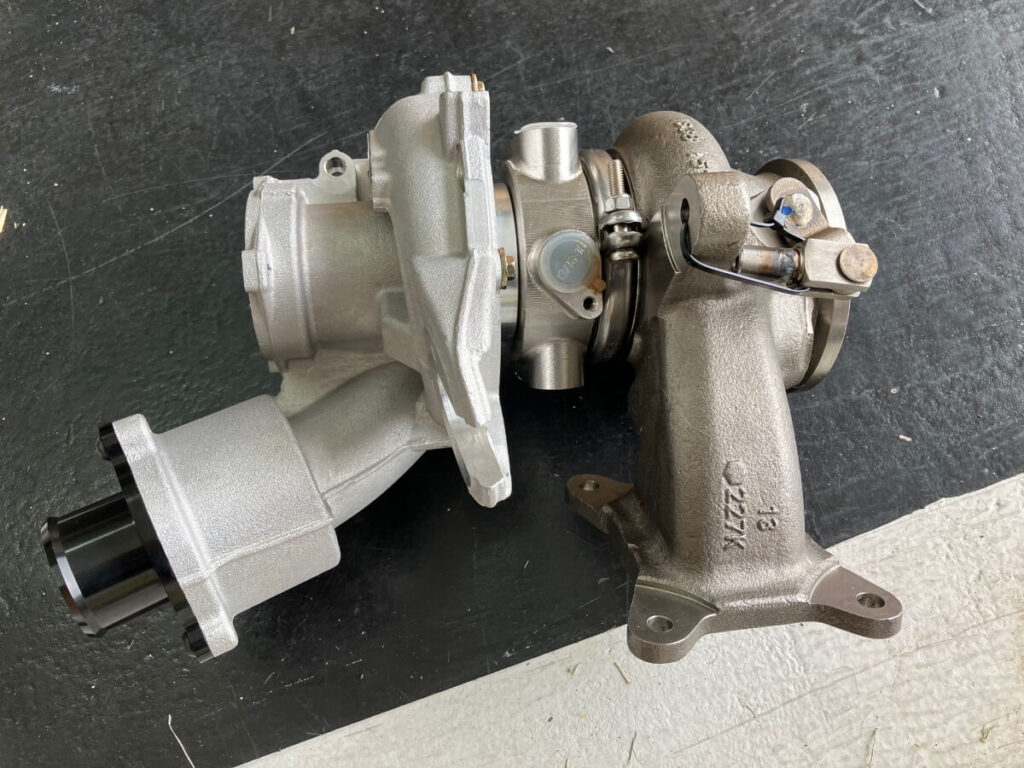 The Mabotech M520H uses a custom turbo inlet elbow to match the 60 mm turbo compressor inlet (versus 49 mm for an IHI turbo).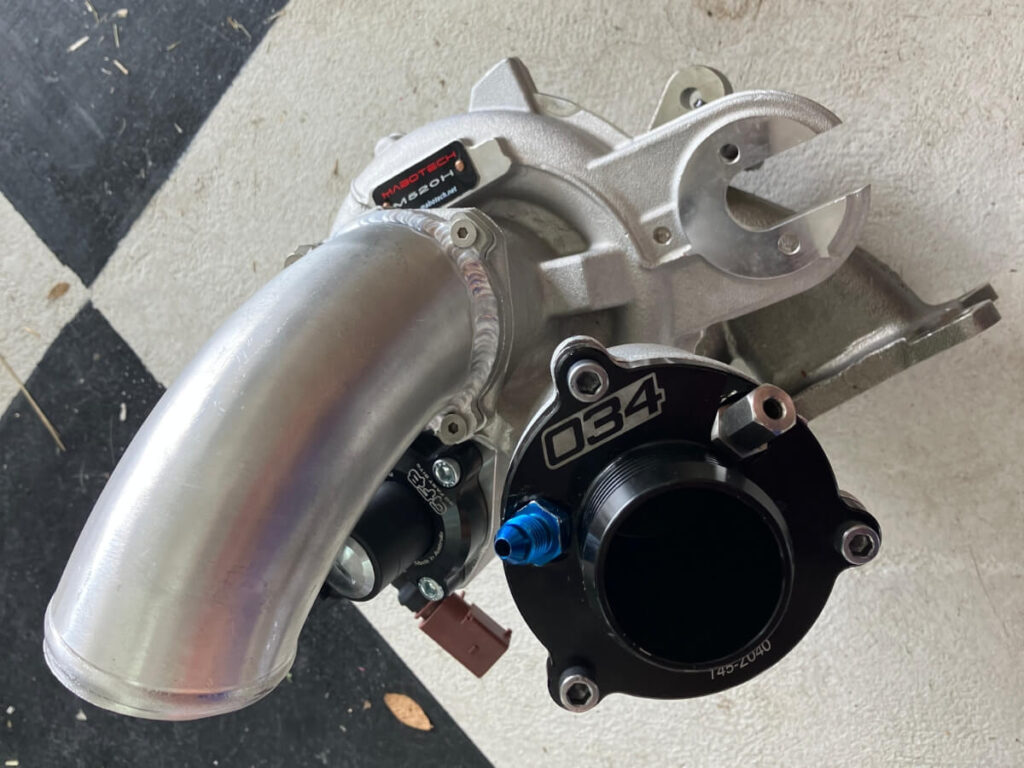 On the outlet end of the compressor housing, the M520 accepts an IHI-compatible turbo muffler delete, something I am glad for since I monitor the temperature exiting the compressor as well as the pressure at the compressor outlet using a 034 Motorsport turbo muffler delete.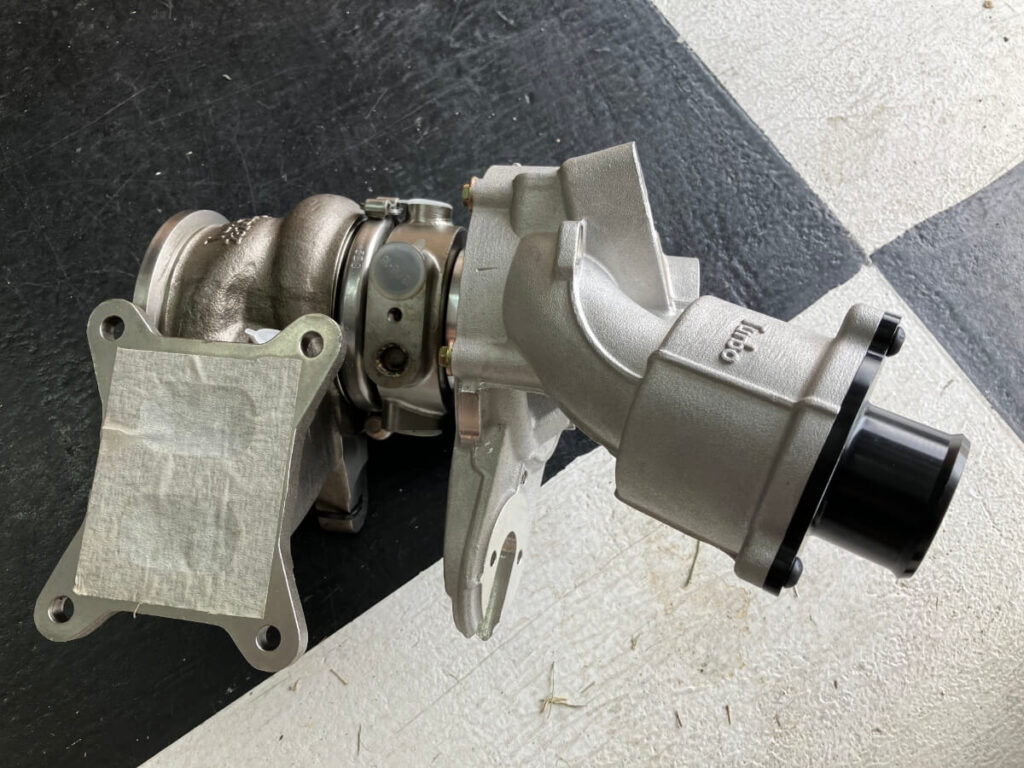 References: