A flow test was made using the Forge stock location intercooler.
The intercooler was attached to the flow bench and tested at 28″ of H2O, the standard test value used during intercooler testing. The flow rate was 180 CFM.
Results are shown on the chart below compared with other stock location intercoolers that have been tested:
The next chart shows all of the intercoolers and intercooler combinations that have been flow tested: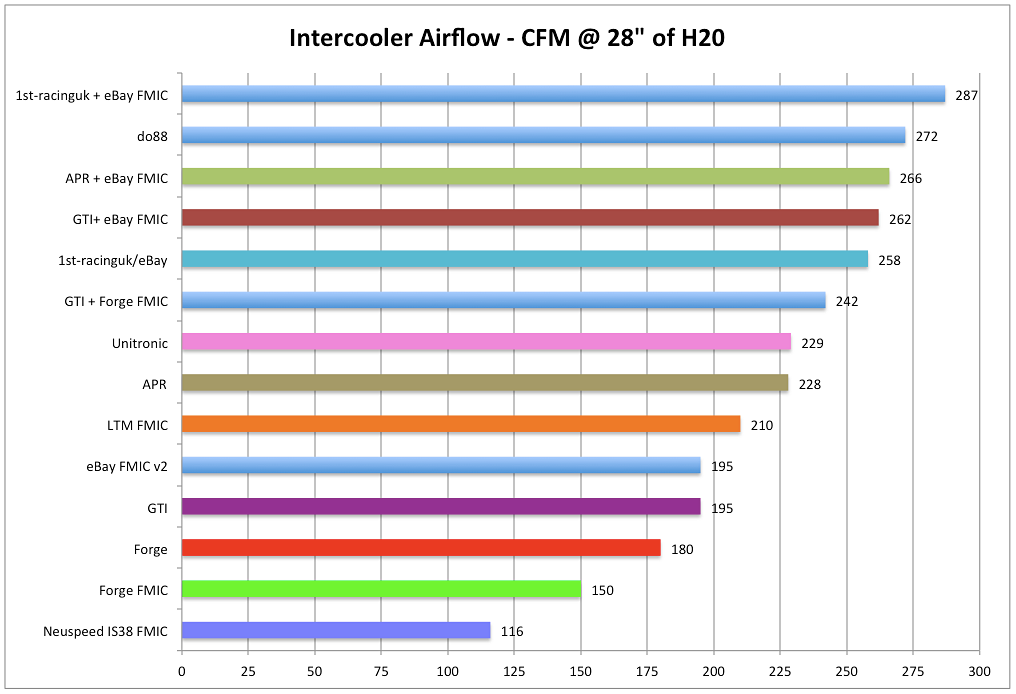 Conclusion:
The Forge Motorsport stock location intercooler flowed 180 CFM @ 28″ of H2O, slightly less than the stock GTI intercooler.
Note: Flow performance measured in this test does not correlate with cooling performance.