One of the FMIC options for the Mk7 GTI is an eBay product that operates in parallel with the GTI stock intercooler.
This test was to determine the airflow through the pair of intercoolers connected as they would be on the GTI.  On account of the bi-cooler arrangement, positioning the intercooler pair so that they could be flow tested took some extra work.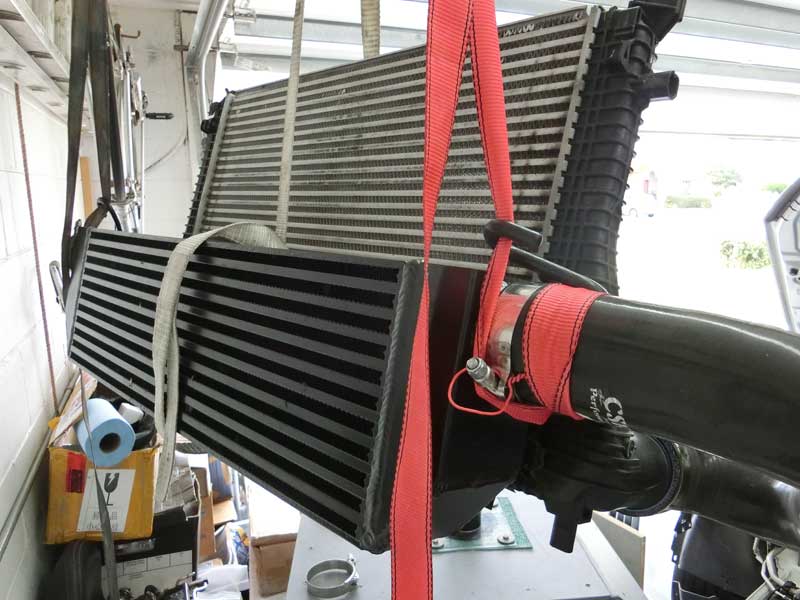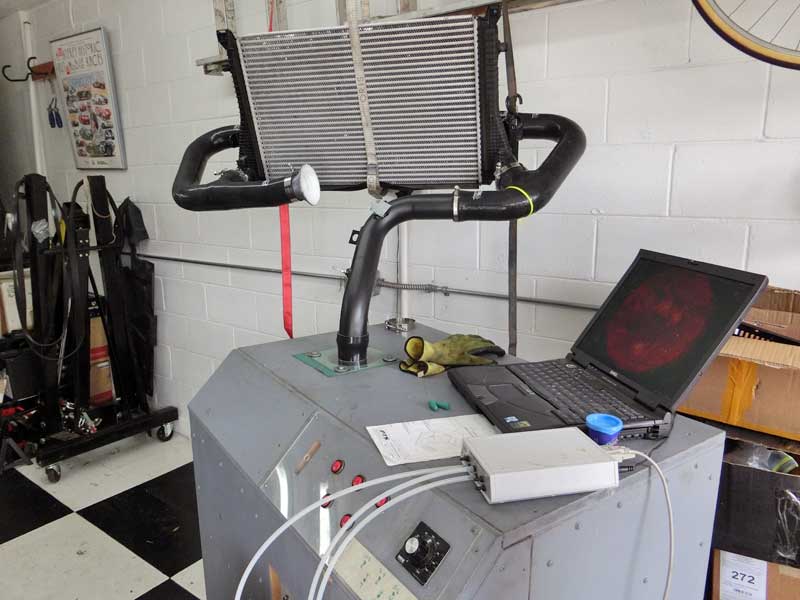 These latest results, combined with previous measurements, are shown on the chart below: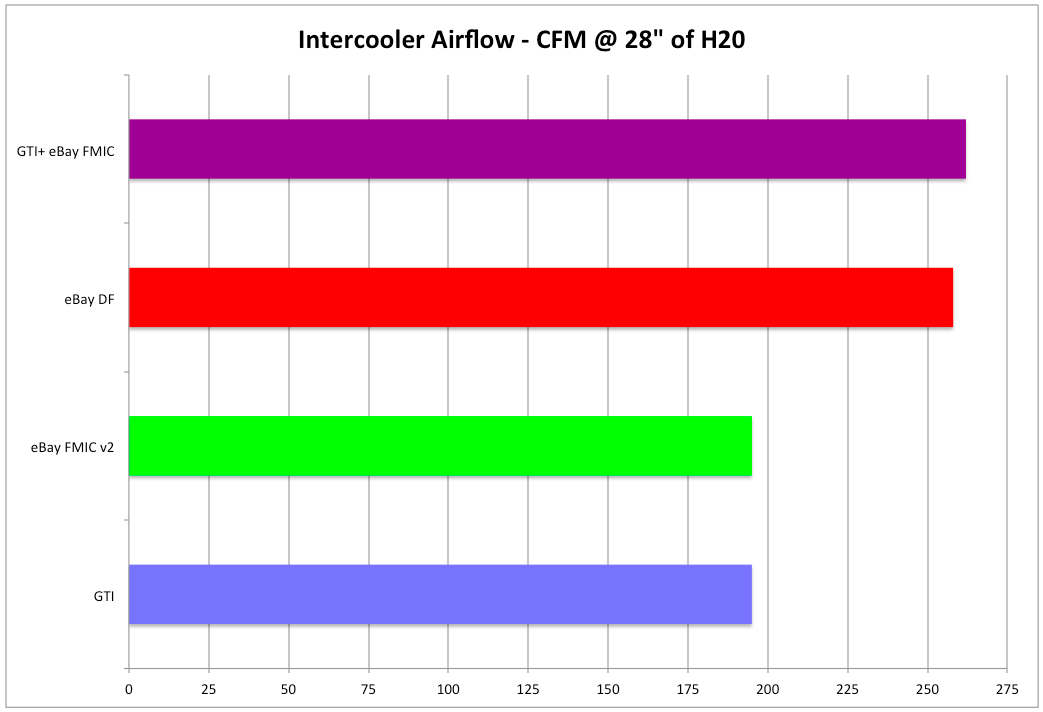 The addition of the eBay FMIC to the stock GTI intercooler increases the airflow over the stock GTI IC by 34%.