Background:
Upon conclusion of some testing using a turbocharger blanket I decided the next logical part to add to the GTI to try and combat under-hood temperatures would be exhaust pipe wrap.  This post details a test of adding some DEI Exhaust Wrap to the Mk7 downpipe from the turbo to just before the flex joint.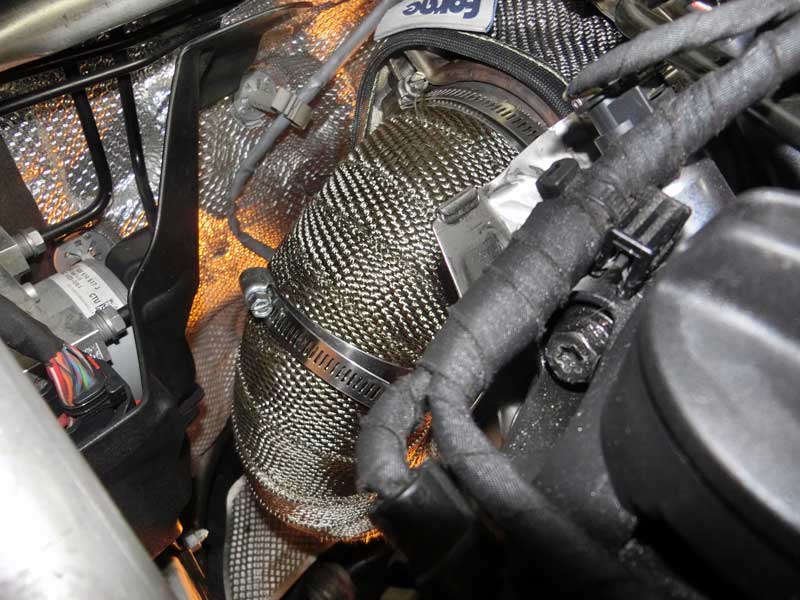 Test Procedure:
The same route that was driven during the third segment of the turbocharger blanket testing was followed for this test with the addition of the exhaust wrap.
Test Results:
The air temperature reading above the turbocharger, outside air temperature, and vehicle speed are shown on the next chart.  Data associated with the exhaust pipe wrap is shown with the light blue lines.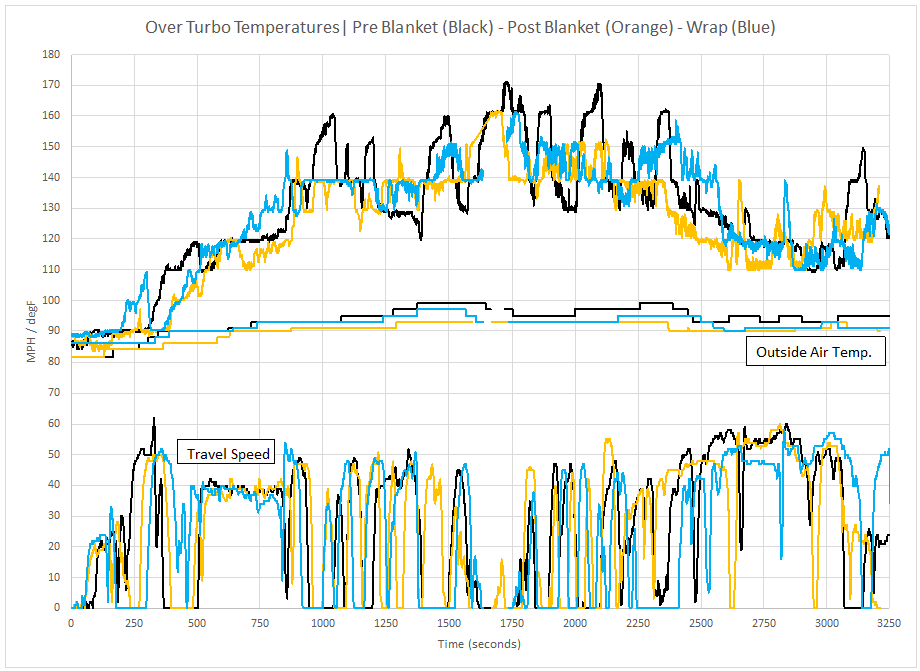 The next chart shows the air temperature inside the turbo inlet elbow, just prior to entering the turbocharger compressor.
The third chart shows the engine compartment air temperature in front of the intake manifold.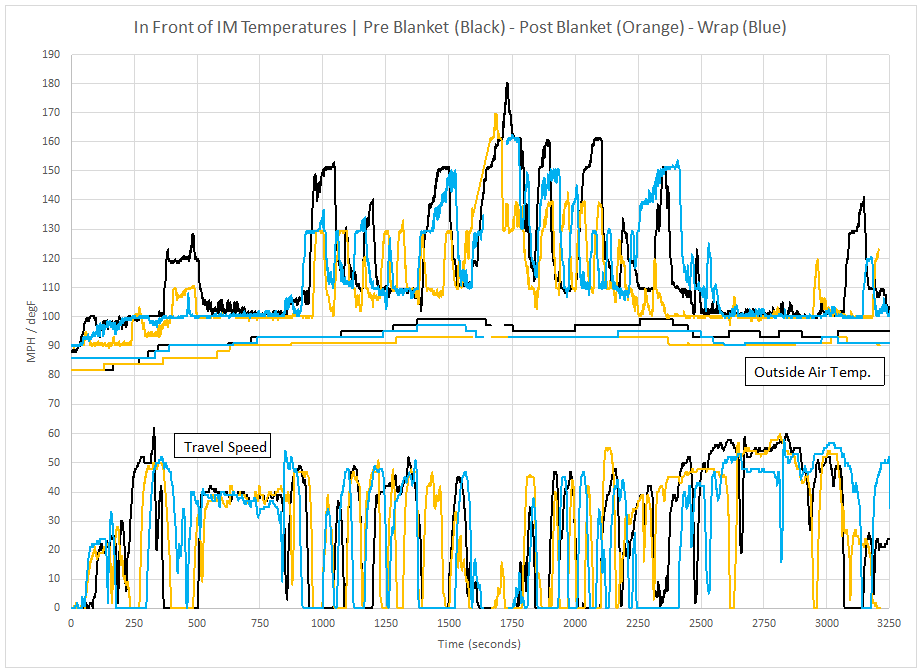 Conclusion:
During the turbo blanket evaluation (black and orange data lines) the results were carefully scrutinized and no significant difference was found when using statistical analysis and hypothesis testing.
Data produced with the addition of the exhaust pipe wrap is only being looked at for any obvious signs of significant change.  In none of the locations where temperature was recorded are there noteworthy differences with the addition of the exhaust wrap.
The exhaust wrap applied to the downpipe does not significantly change the Mk7 GTI engine compartment air temperature at the locations sampled in this test.