Background:
Three years ago I made a dyno visit to check out the performance of the Shuenk IS38+ turbocharger with a custom EQT 93 octane tune operating with a stock HPFP. This time the Shuenk IS38+ Dyno is being made with an upgraded HPA HPFP.
After that dyno session, I replaced the stock HPFP with an HPA product, and the 93-octane tune was completed.
Dyno Session:
The GTI is measured using a 2WD Dynojet dynamometer. This is the same dynamometer that was used during the 2020 session.
Dyno Results:
In the dyno chart below the dark line is a pull from 2020 and the lighter lines are the two pulls from 2023: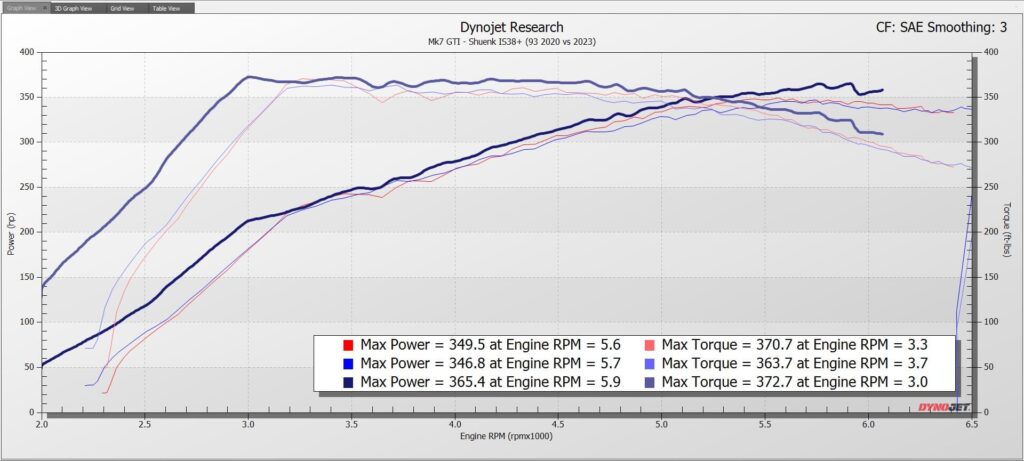 The recent session, in warmer air temperatures (72F vs 50F), is down 15-20 peak WHP compared to the previous session.
Note: Measures from both sessions are corrected using the SAE correction factor.
The difference in Ambient and Intake air temperatures for each of the dyno sessions are shown on the next chart: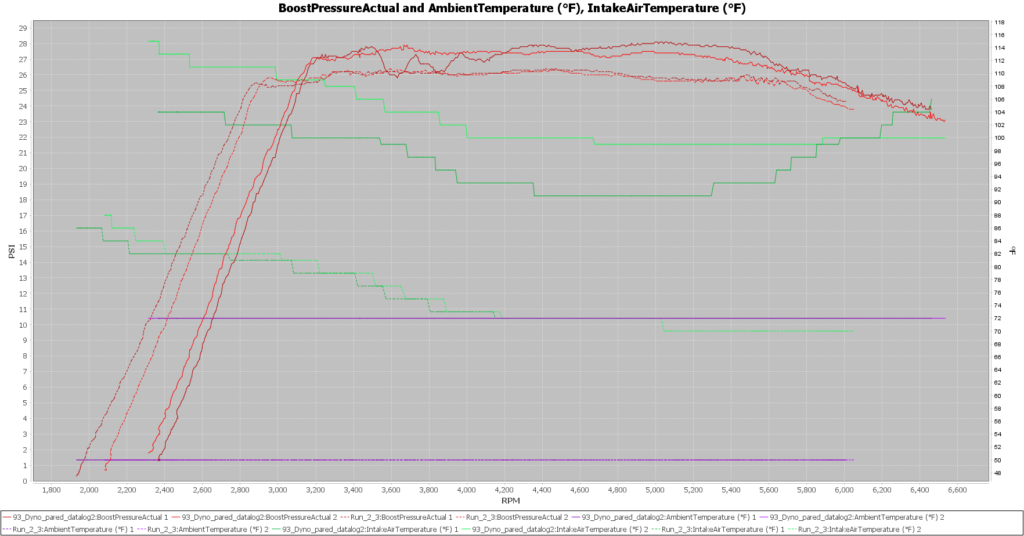 The addition of the HPA HPFP helped raise the fuel rail pressure: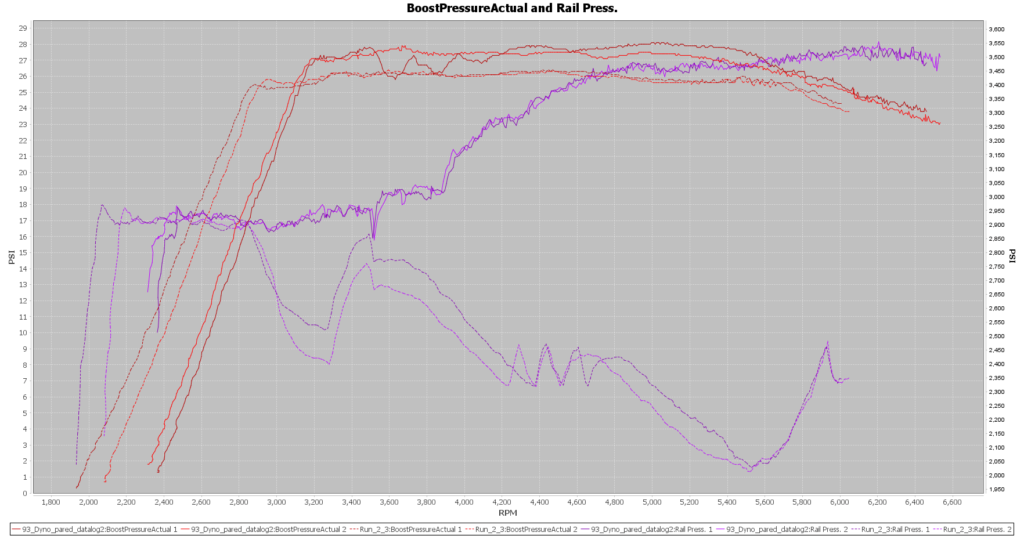 The wastegate duty cycle this session was around 10-12% higher, likely due to the warmer air temperatures as well as the higher operating boost pressure.
Ignition Timing decreased during the recent session.
Air temperatures during the recent 93 octane dyno session are shown below.
The table contains the peak readings from this dyno session:
| Run | WHP | WTQ |
| --- | --- | --- |
| 1 | 349.5 | 370.7 |
| 2 | 346.8 | 363.7 |
Correction Factor: SAE
Conclusions:
After installing an aftermarket HPFP and completing ECU tuning using 93 octane fuel a dyno session was performed to record power and torque output from the GTI.
Maximum wheel horsepower and wheel torque were less than the same measures from a session that was performed three years prior in 22 degF cooler weather.