The Vibrant Performance 12810 intercooler core and end tanks are used as a front mounted intercooler on the Mk7 GTI.  The intercooler is offered as an option from JD Eurosport and is the basis of the Baun Performance intercooler kit.
A sample of the Vibrant intercooler became available and I was interested in evaluating the airflow through the product.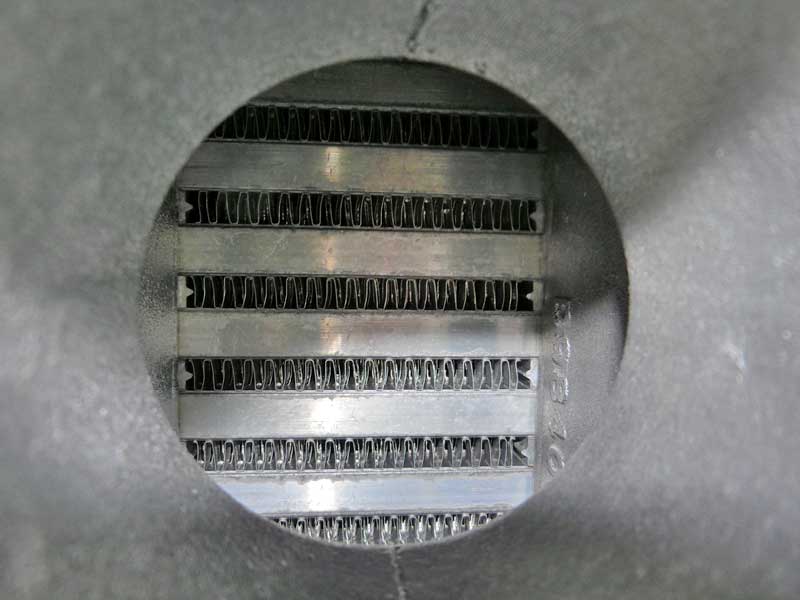 This intercooler, along with the Treadstone TR8L that I have previously flow tested, have power ratings of 550 and 575 horsepower respectively.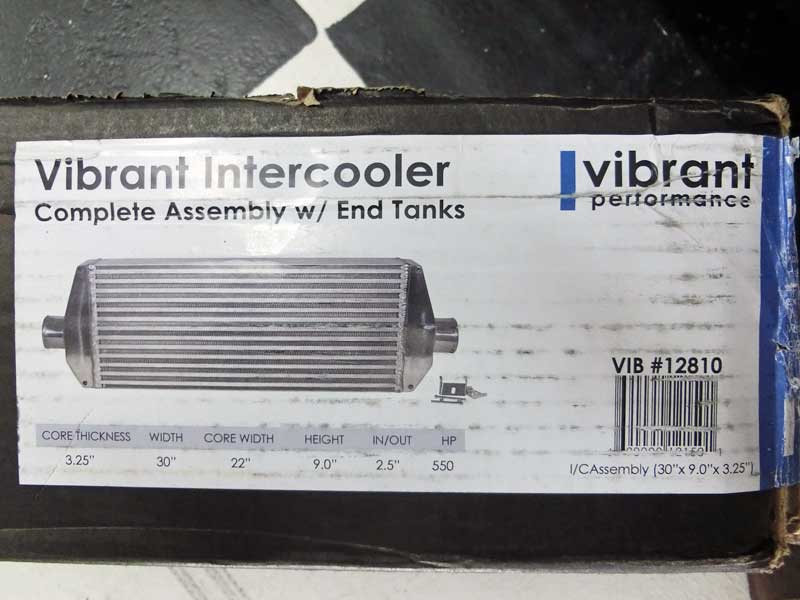 Flow Test Setup
The process of flow testing this intercooler is the same as I have done with other front mounted intercoolers.  First the flow bench calibration is checked and then the intercooler is mounted vertically over the flow bench.  The intercooler is attached to the flow bench with a short silicone coupler via an adapter.  At the inlet side another silicone coupler is attached to the end tank with a bell mouth in the opening to the coupler.
Flow Test Results
The flow bench is operated at 28″ of H2O; at this test depression the Vibrant intercooler flows 168 CFM. This value is shown with other front mount intercoolers and intercooler combinations for the Mk7 GTI / R on the chart below.
On the next chart the Vibrant intercooler flow reading is compared with all intercoolers and combinations that have been flow tested.
Conclusion:
The Vibrant 12810 intercooler flows 168 CFM at 28″ of H2O.  This is approximately 14% less than the stock location GTI intercooler and ranks the Vibrant intercooler in the middle of the front mount intercoolers that have been flow tested.  Overall compared with all intercoolers and combinations tested the Vibrant intercooler ranks in the bottom 20% for flow performance.
The TR8L is advertised to support 575 HP and the Vibrant 12810 550 HP.  Based on the large difference in measured airflow between the two products I'm doubtful the HP rating for either product is accurate.
Note: This test is only of flow performance, this test does not correlate with cooling performance.