In the search to find a VW Mk7 GTI to purchase I had come across a good deal on a Silver exterior Autobahn trim line in Connecticut.  This would be a bit of an effort to bring home since I'm located in Florida, but the cost of relocating the car was going to be made up for by the low purchase price.
While negotiating with the GTI owner something closer came up that was very promising.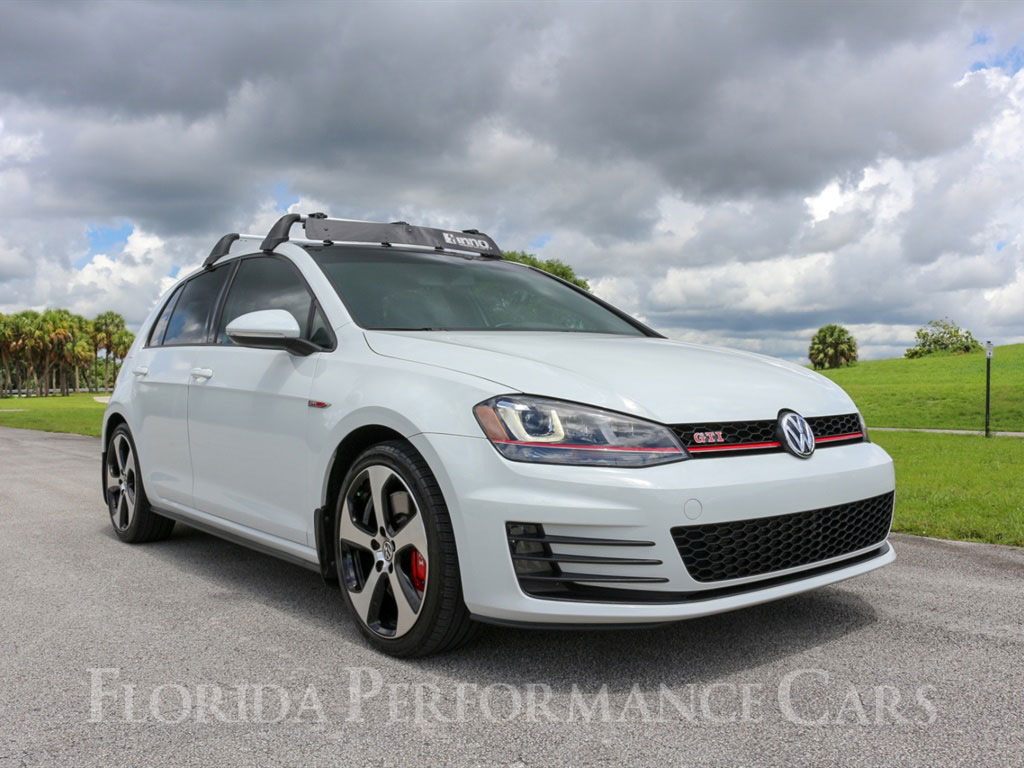 I came across a listing for a 2016 GTI in Autobahn trim with just over 18,000 miles and priced a little over $20,000.  A couple of option packages that I wanted were on this car, the Performance Package and Lighting Package.
A variety of bonuses were also already installed on this car; an OEM set of base bars with fairing.
A few weeks prior the car had an APR Carbon Fiber intake installed along with the APR Turbocharger Inlet Pipe.  The stock downpipe was replaced with a USP catted downpipe and the ECU was flashed with the APR Stage 2 software while the DSG transmission TCU was updated with the APR software.
A few other niceties added to the car were the Monster floor mats, some aluminum paddle shifter extensions, splash guards behind the wheel wells, a trunk liner, and tinted windows.
This particular GTI had everything I was looking for including a decent price and fairly close location from which to pick it up at – I ended the search and made the purchase.
Now onto modifying the car…