A series of drives over the same route were made while recording intake air temperature to the turbocharger.  This was done to determine the average temperature of air exiting the Induct Performance intake system to the turbocharger on my Mk7 GTI.
The results after compiling the data are shown on the chart below along with the Integrated Engineering intake results that were previously collected.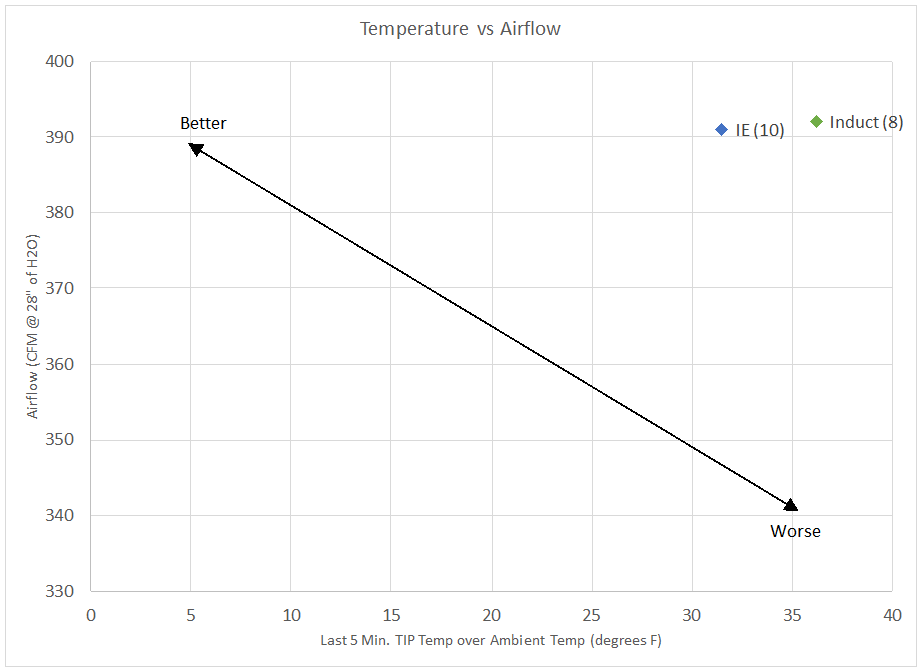 Using the Induct intake results in temperatures a few degrees higher than with the Integrated Engineering.  Looking at the physical configuration of each intake system a possible cause of the difference could be the completeness of the intake enclosure.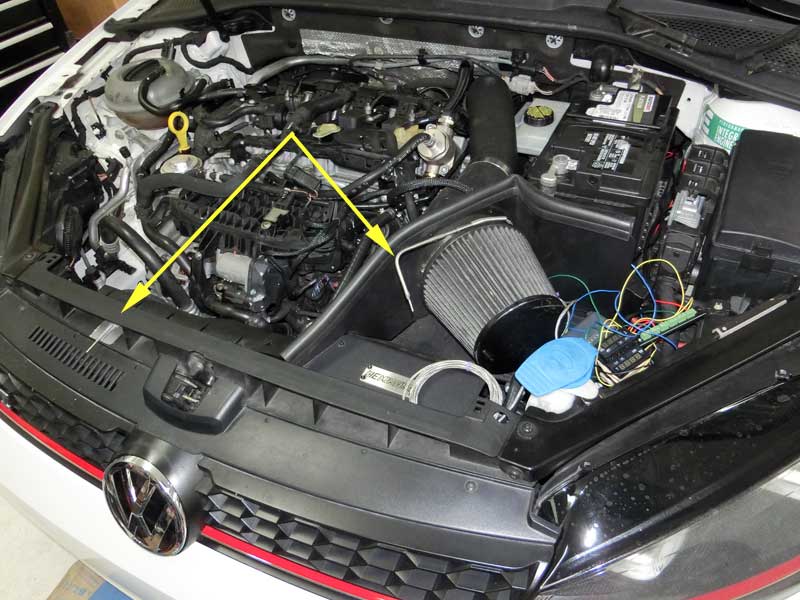 The IE intake box partition appears to better isolate the air filter from the engine compartment.