For the fifth intercooler bench test setup trial the smaller volume hair dryer is removed from the setup and replaced with a Heat Gun.  The objective of this change is to increase the rate of temperature rise along with the peak temperature measured during the evaluation period.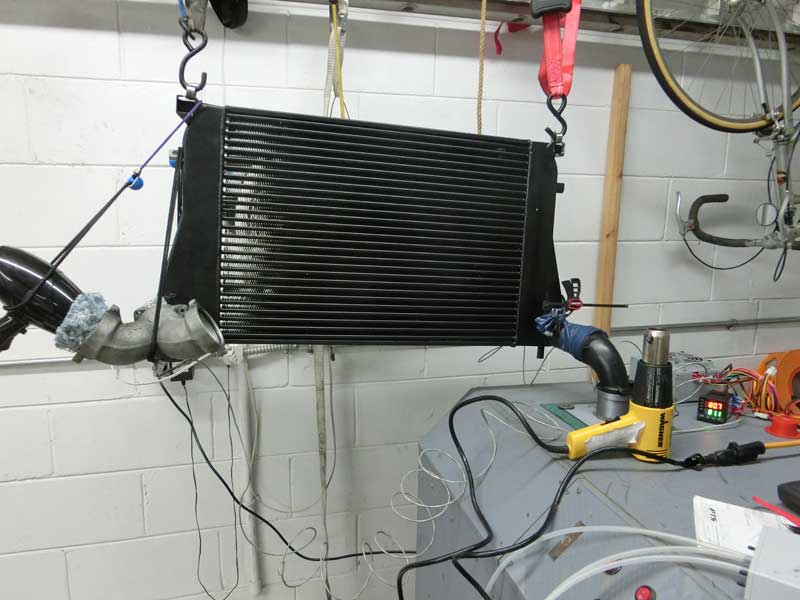 The chart shows results of the test using the stock intercooler, not the eBay IC as shown in the picture above.  The eBay core was also tested but results are not shown on the chart.
The outcome was positive with the temperature increasing much more rapidly and to a higher peak than has been measured during previous trials.  After roughly two minutes the temperature out of the stock intercooler has increased approximately 50 degF.