Evaluating intercooler cooling performance entails a couple of significant obstacles. The installation process onto the GTI is lengthy and consistent testing conditions are not easy to recreate.  There are also about a dozen aftermarket intercoolers that are candidates to replace the GTI stock intercooler.
With the goal of quickly evaluating intercoolers I've been exploring some ideas to measure cooling performance outside of the vehicle.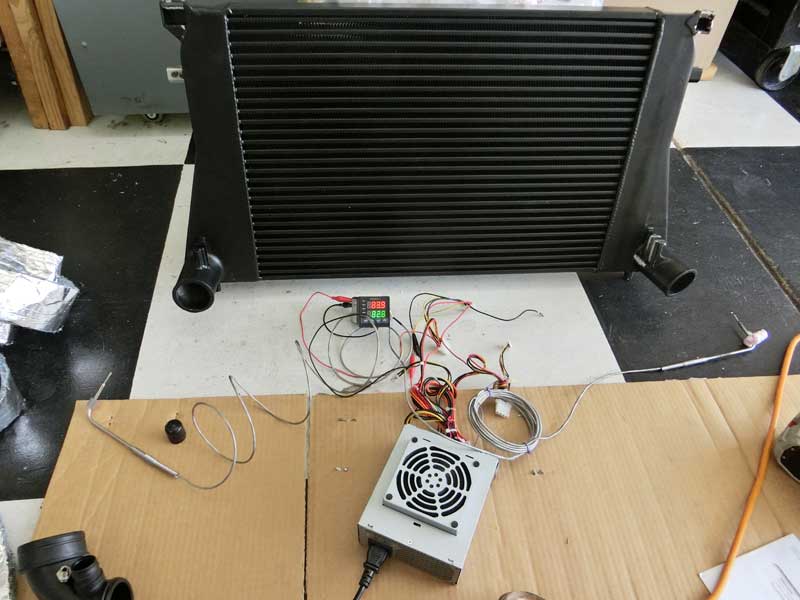 A pair of resistance temperature detectors and a dual display gauge are used for reading the temperature going into and out of an intercooler.
The stock turbo inlet elbow is well sized to accept a hair dryer as the hot air source and connect to the intake of the intercooler.
Note: I am aware that the hair dryer does not perform the same as an IS20 or IS38 turbocharger.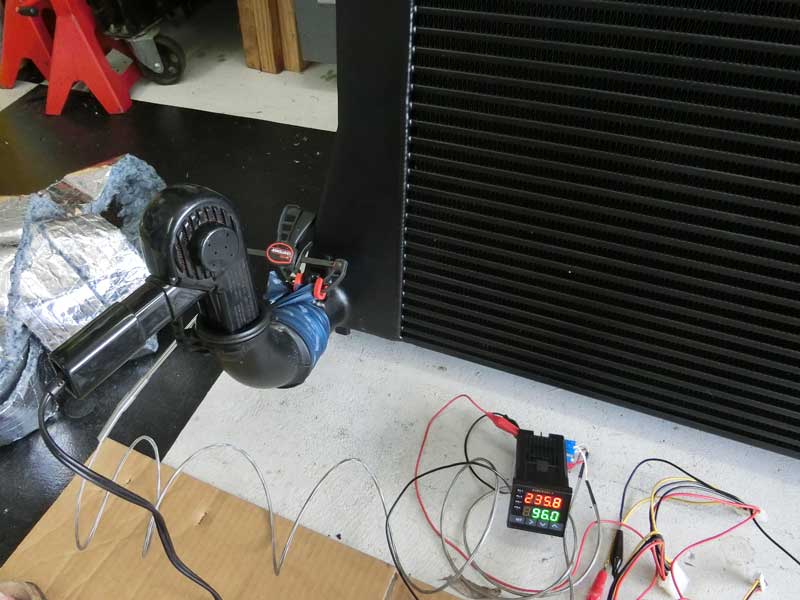 The hair dryer is turned on and operated for 5 minutes while recording the inlet and outlet temperatures to the intercooler.
Results of performing the experiment with the stock GTI IC and an eBay product are shown on the chart.
Conclusion:
The experiment was successful in showing that the intercooler can be tested outside of the vehicle and response measured that is consistent with what takes place when the part is installed on the car.
The intake temperature fell short of what the turbocharger produces and it is likely that the airflow is well short of what the turbocharger produces.  Insufficient airflow is the more significant concern as the time the test must be carried out to show a performance difference between these two intercoolers is fairly long and the difference produced is relatively small.
A goal for a follow-on test is to try and increase the airflow rate through the core.