An eBay bi-cooler front mount intercooler is installed on the Mk7 GTI to use along with a Unitronic stock replacement intercooler.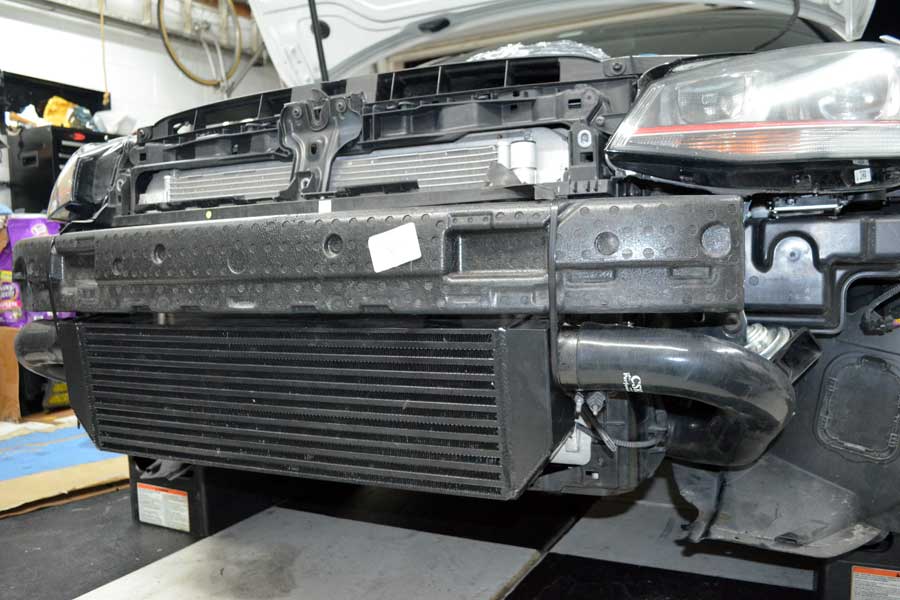 The intake air temperature sensor is relocated to the driver side hose clamp near the FMIC core. A twist tie is used to attach the sensor to the clamp. This puts the sensor in a good location to receive fresh air.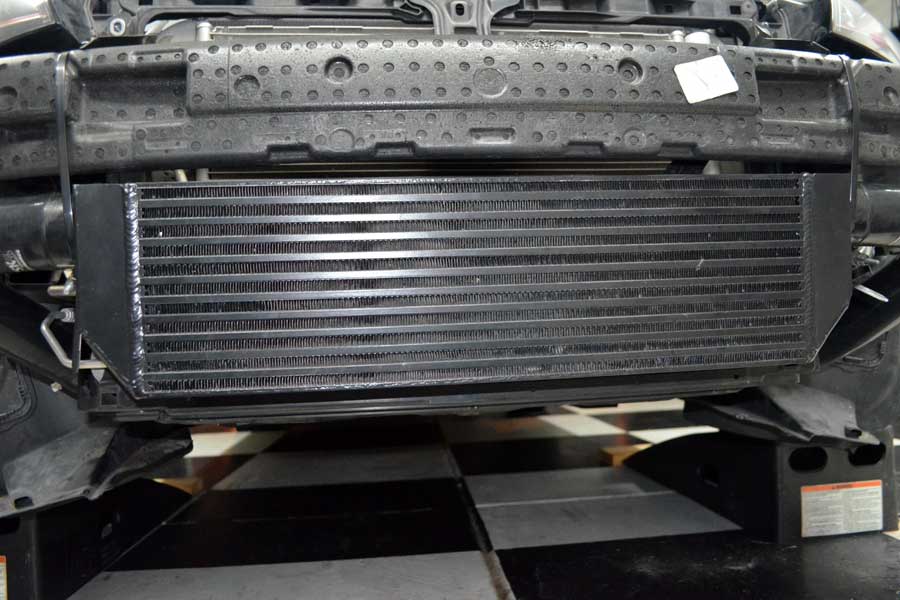 Black electrical tape works well to disguise the shiny t-bolt clamps on the left and right sides of the FMIC core.