Shuenk Turbos sent me a prototype inlet elbow to test in conjunction with a DV sandwich plate.  The combination of parts will be supplied as standard equipment with the IS38+ turbochargers.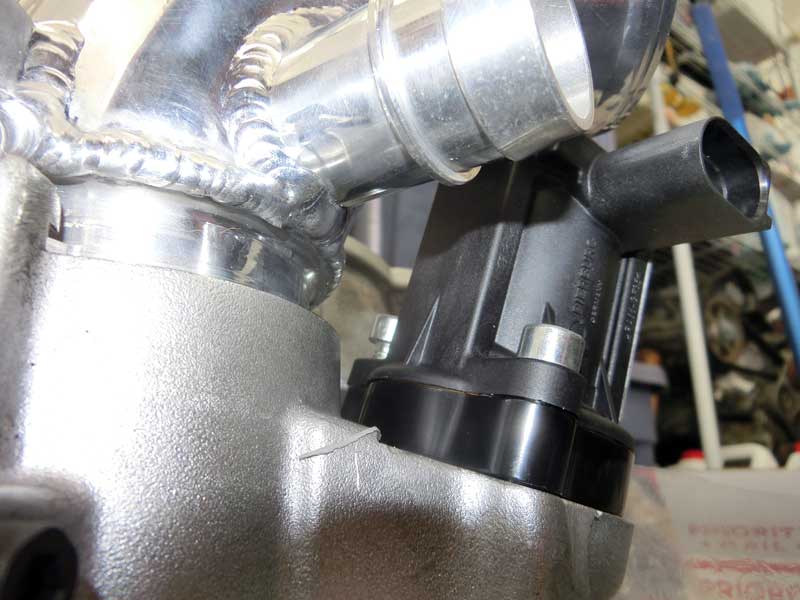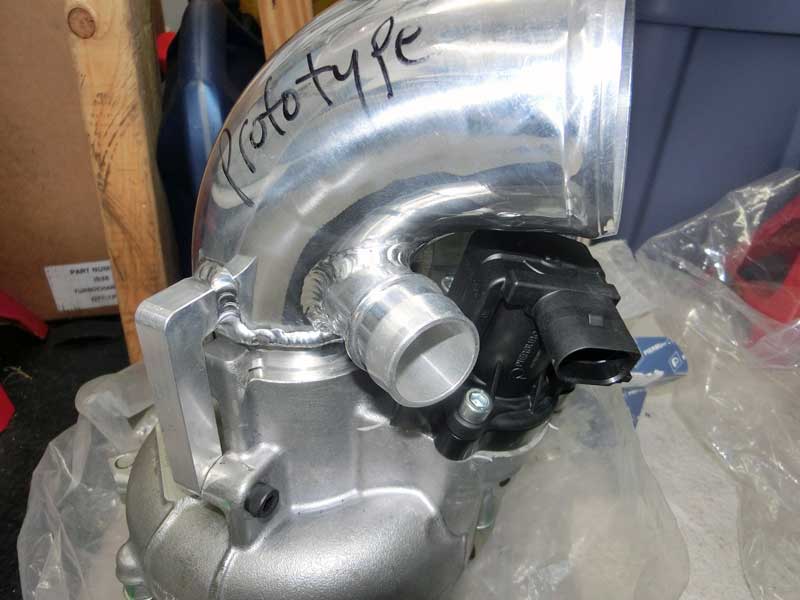 None of the parts are intended to enhance performance, the purpose for having the sandwich plate is to reduce the the chance of failure of the plastic parts in an OEM DV.
The updated inlet elbow design is to allow for clearance with the DV when mounted on top of the sandwich plate.  Even though performance was not a goal with these parts I decided to flow test the turbo inlet elbow.
Results were equivalent to a standard inlet elbow (edit for clarity, equivalent to a standard aftermarket inlet elbow).
Part of the reason for having the parts was to check the clearance of the prototype inlet elbow and DV when installed on the IS38+ turbo, along with assessing the installation process on the car.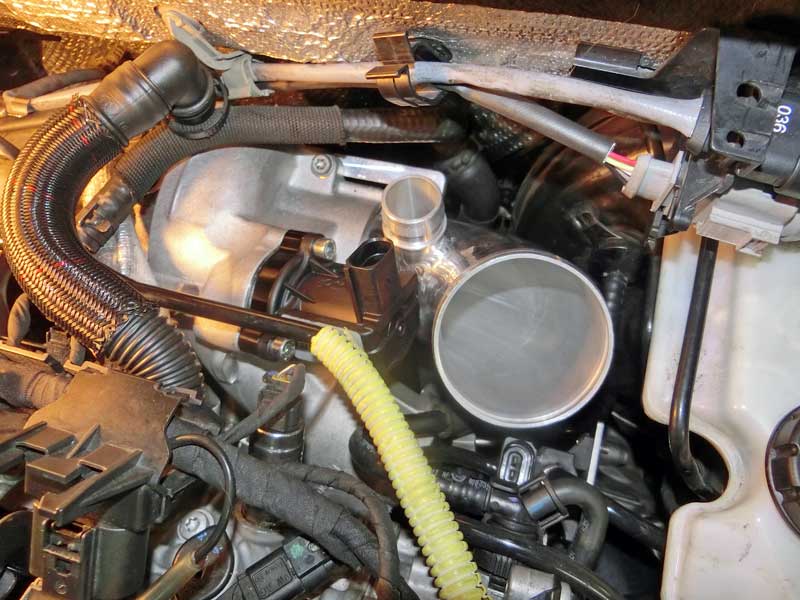 Parts clearance is good and the installation was straight forward.
Next I'll be evaluating how the GTI drives with the sandwich plate between the DV and turbo.