Background:
A recent discussion I was having with Mabotech about the TVS DSG tuning jumped to the topic of intercoolers and the fact that I have not done any testing of the Mabotech intercooler options.
Mabotech offered to send me their ICs to evaluate and the stock location model has been delivered.
Dimensions:
The Mabotech Bar & Plate design stock location intercooler is one of the largest, if not the largest, stock location intercooler I have had access to.
The specs on the Mabotech website are: 25.25″ x 16″ x 2.75″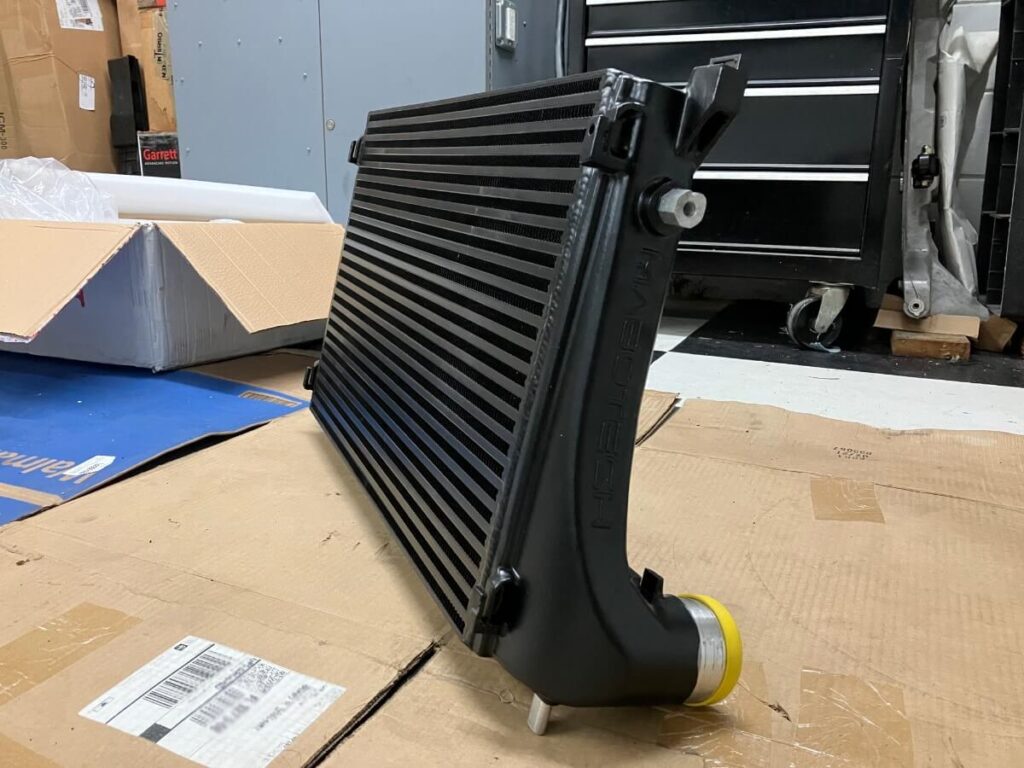 Those dimensions appear slightly conservative compared to my measurements. I measured the core at 25.5″, but this depends on where you measure on the weld seam that joins the core and end tank. The height is 16.125″, and the depth is 71 mm.
My measurements calculate the frontal area to be 411 sq. inches and the enclosed volume of 1149 cubic inches. Mabotech's numbers are frontal area: 404 sq in., and enclosed volume 1111 cubic inches. In either case, it is BIG.
The IC weighs in at 30 lbs.
The inlet and outlets to the end tanks are 2.5″ inside diameter (ID) and the inlet side has a flow splitter. On the outlet side, there is a port for a water/methanol injection nozzle, or a sensor.
The kit is supplied with silicone hoses and T-bolt hose clamps.
Mabotech quotes the hoses as being 5-6 ply high heat silicone.
The inlet and outlet are textured in a way that I expect should help keep the hoses on under boost. Test fittings of the hoses were snug, but it wasn't a struggle to attach or remove the hoses.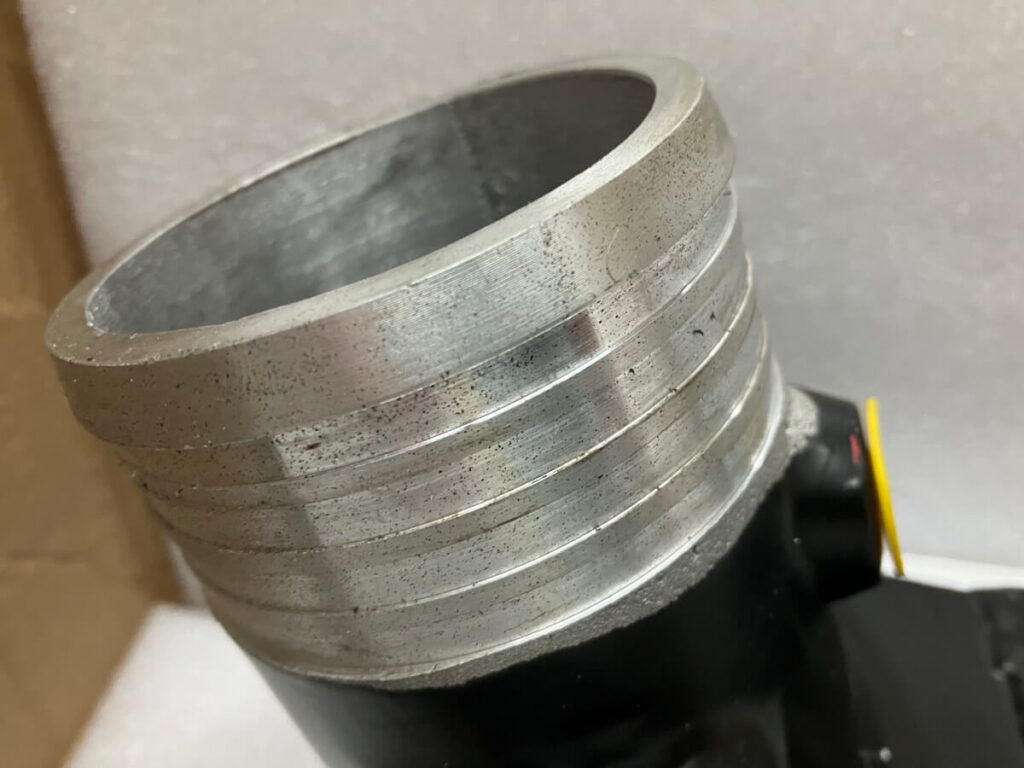 Next up for this intercooler will be flow testing.
Similar to how the IE V2 intercooler picked up some airflow when IE switched to a slightly thicker core, the Mabotech should flow pretty well based on the core thickness. (Of course, there is more that goes into flow performance than just the core depth)
One notable difference from the IE product is that Mabotech is using the larger inlet and outlet, whereas IE went with a stock-size inlet/outlet with the thicker V2 intercooler.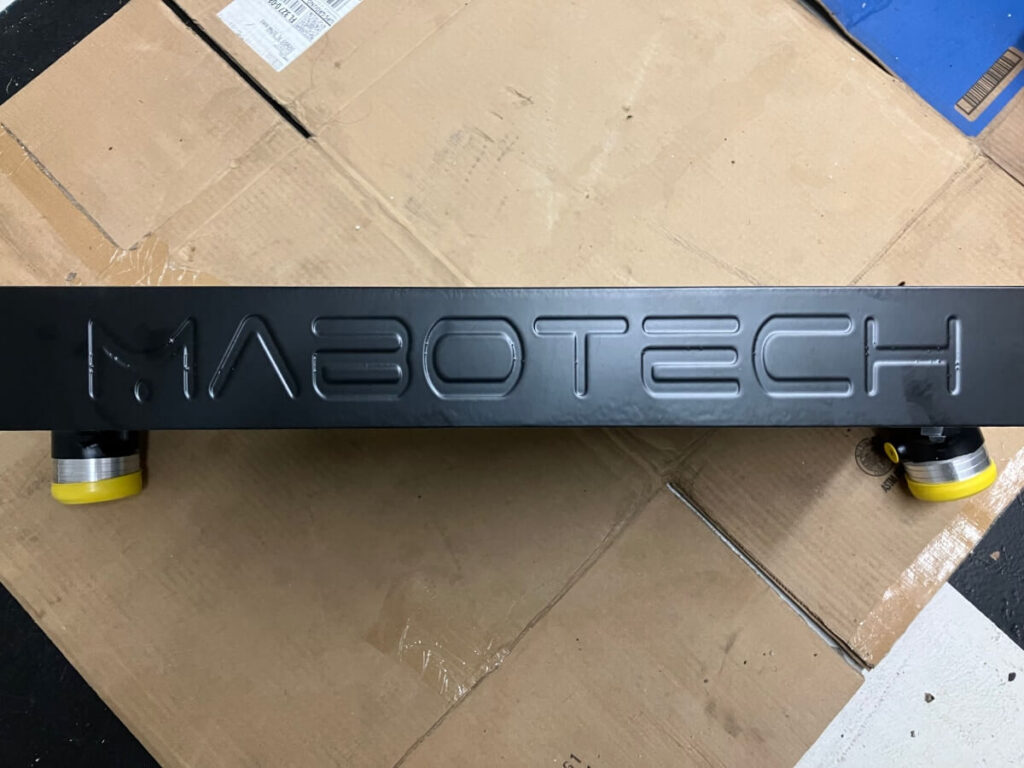 References: