I picked up this intercooler from eBay seller1st-racinguk as part of one of the routine sales that take place on eBay.  At $270 shipped it seemed like a can't lose proposition.
I did not have plans to install the intercooler immediately, and it wasn't until four months after purchase that I set about installing the intercooler on my GTI.  I had figured that some modification would probably be needed to this part and it was.
First up was one of the pegs on the side that holds the plastic piece that secures the intercooler to the support frame.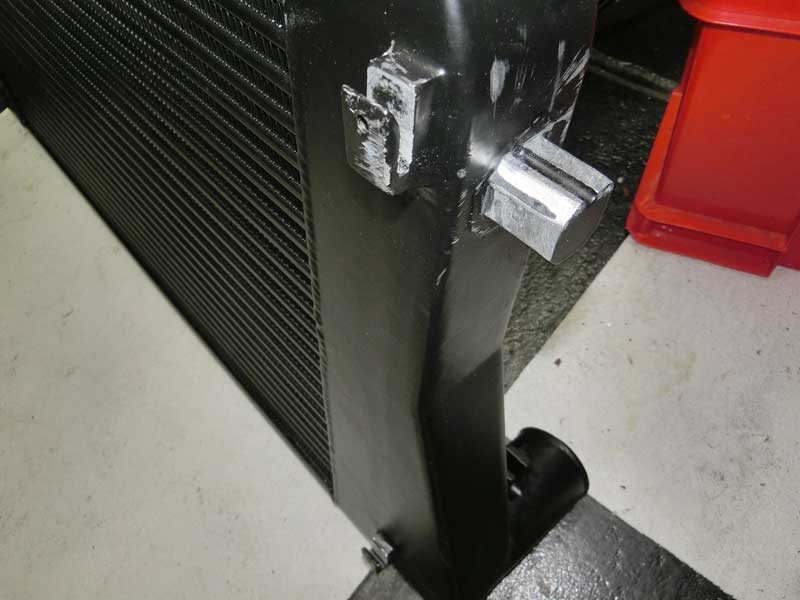 Next it became apparent that in order to fit the air conditioner condenser back into place the brackets on the front of the intercooler would need to be opened up a bit.  Some required bending open with the help of a screw driver and for all of them I took a file to them to smooth the inside.
On the top left and right are slots for the radiator to fit into and lock into place.  Both sides needed the help of a flathead screw driver to open the top bracket.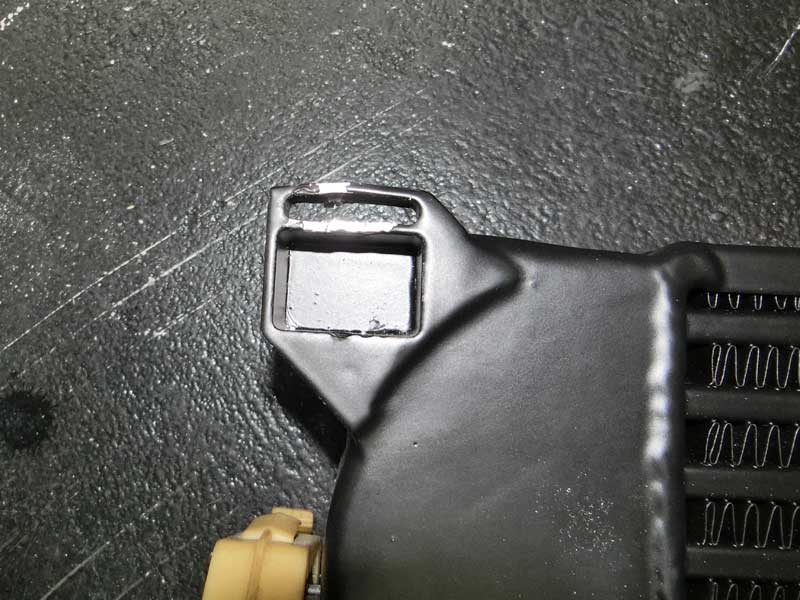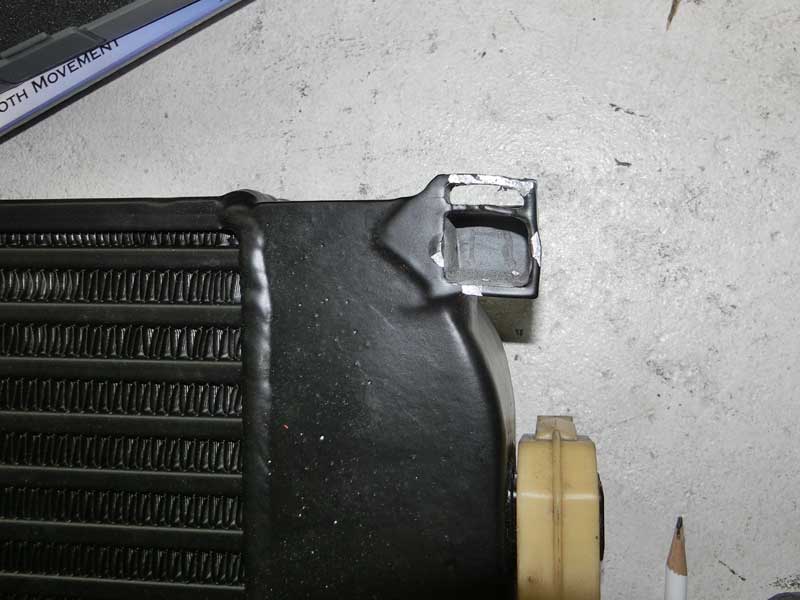 I would later find that on one side this was still not enough to allow the radiator component to fully snap into place.
Problems were not limited only to the top, at the bottom I found that the pegs on one side required a good bit of grinding down so that the radiator would fit correctly in place.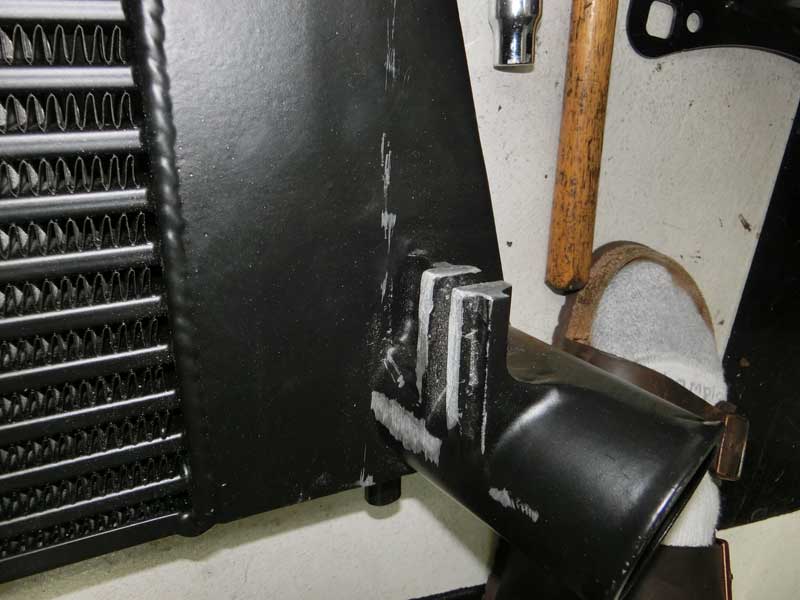 Upon trying to fit this intercooler into the support frame I encountered another problem, the lower edge of the end tank was contacting the support frame and the intercooler would not seat where it was supposed to.
I started to grind the plastic of the support frame and then stopped deciding that I was not going to modify the car to try and fit this poorly built intercooler.
This was as far as I got with installing the 1st-racinguk intercooler.
I abandoned the installation at this point and tried contacting 1st-racinguk via message on the eBay site.  I sent two messages a couple of days apart detailing the problems I was having with the intercooler – I never received a reply from 1st-racinguk.  Being outside of the dispute window I'm stuck with this intercooler.
At some point in the future I will likely take a grinder to the front of the end tank and see if I can remove enough material, hopefully without breaching the end tank, to get the thing to fit so I can at least give this intercooler a try.