This is a continuation of the data logging for the purpose of measuring underhood air temperatures during normal driving.
The air temperature sensors have been repositioned as shown by the pictures below.
Below are charts showing the various temperatures during the morning drive.
Filter identifies the reading at the probe that is next to the air filter and Grill is the probe on the passenger side engine intake grill.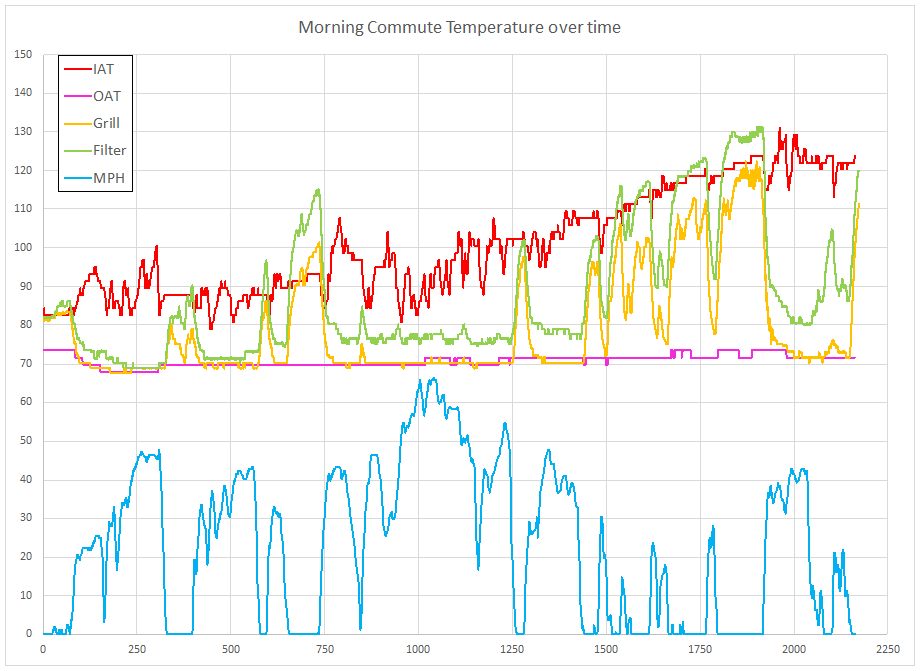 The temperatures during running an errand is shown on the chart below: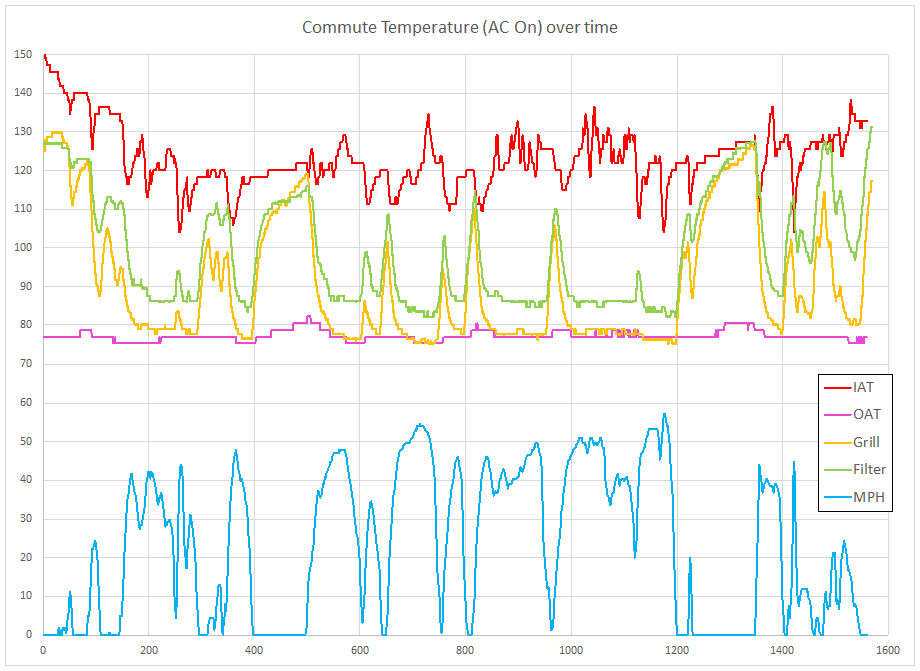 The afternoon temperatures are shown on the chart below: