The used Mk7 GTI that I purchased came with an exhaust setup that I knew I would be changing up to some degree.  The car was equipped with a catless downpipe and an AWE-Tuning Track Edition exhaust.
The first order of business was installing the catalytic converter.  A CTS Turbo catalytic converter sized to work with an aftermarket exhaust was purchased.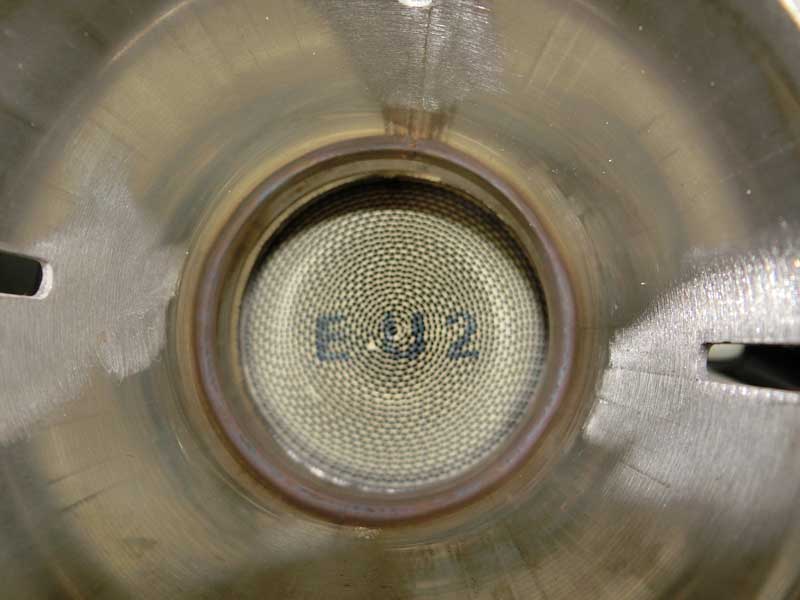 Install of the catalytic converter was complicated by the fact that the catless section of the CTS downpipe had been welded in one spot to the forward portion of the downpipe.  Comparing the catted section to the length of exhaust where it was intended to be installed made it clear that the installation was going to be more complicated than a simple one for one swap.
With a trip to an exhaust specialist upcoming I decided to add a Vibrant resonator to the midpipe of the exhaust anticipating that the catalytic converter alone would not do enough to tone down the drone of the exhaust that only had a Vibrant Ultra Quiet resonator in place.
The prior owner had removed the AWE Tuning muffler to replace it with the Vibrant Ultra Quiet Resonator, which I assumed was louder than how the exhaust was when delivered from AWE Tuning.
With the necessary parts on hand a session at an exhaust shop was arranged.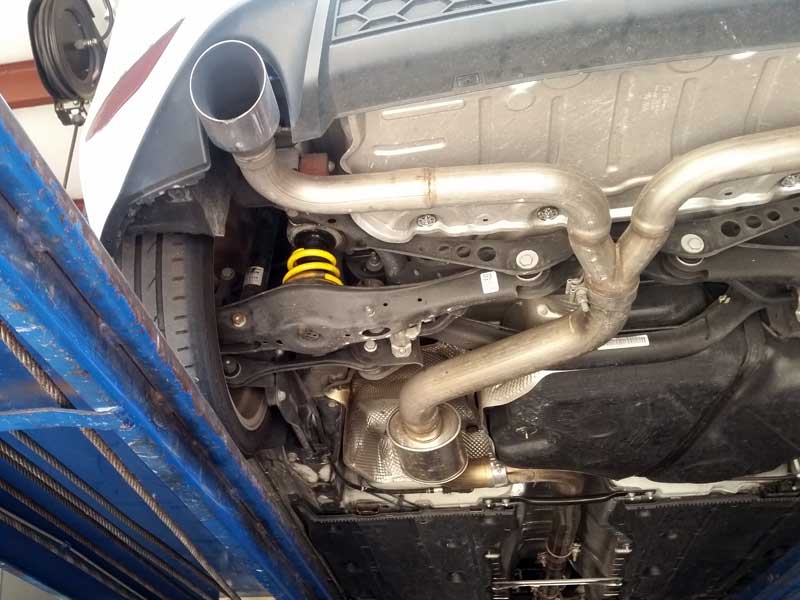 The results were a dramatic improvement in the civility of the exhaust.  The volume was reduced and the drone was eliminated.