The APR Carbon Fiber intake is installed on my Mk7 GTI to record air temperatures going into the turbocharger.
Readings are taken during a daily commute.  One drive is in the morning, results of which are shown below: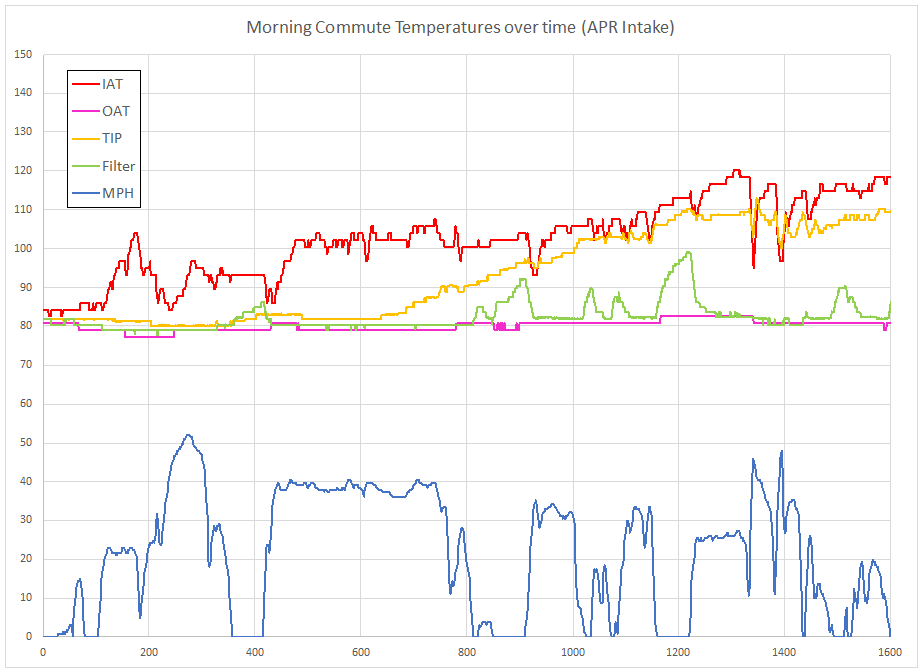 A second drive is made in the afternoon with those results shown on the chart below: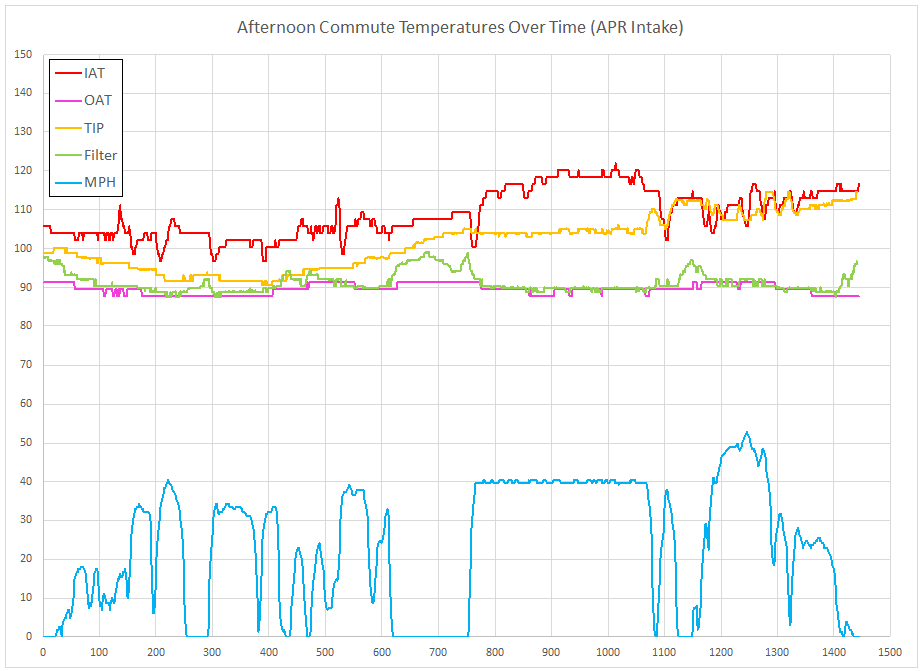 Notably the design of the intake performs well at keeping the temperature at the inlet to the intake close to the ambient temperature.  Only occasionally during stopped conditions does some engine compartment air makes its way into the APR intake.