With a series of turbo blanket tests completed the evaluation of another heat mitigation product is undertaken.
The product is DEI Titanium Exhaust Wrap and it is being applied to the GTI exhaust downpipe.
The wrap is applied to the end of the downpipe that joins with the turbocharger turbine housing and is wrapped in an overlapping fashion.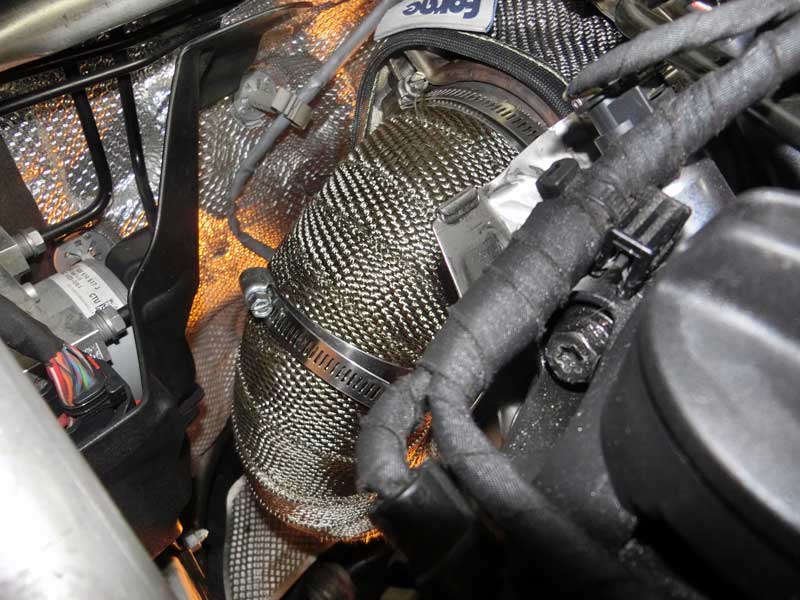 Wrapping continues downward and stops shortly before the downpipe flex joint.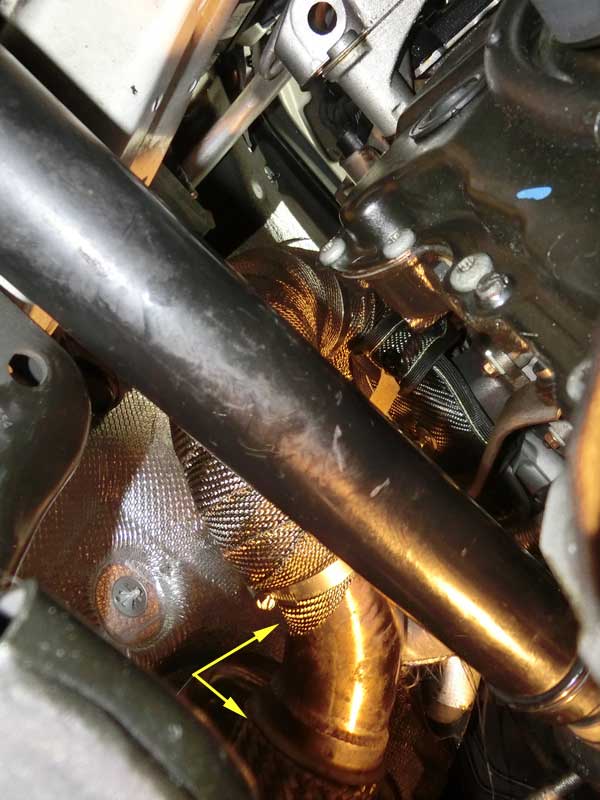 With the exhaust wrap installed next will be a test drive to record engine compartment and air intake temperatures.