Background:
Mabotech provided a sample of their Mk7 intake manifold to conduct a flow test to show how airflow compares with the stock Mk7 GTI intake manifold.
Test Procedure:
The intake manifold is attached to the flow bench using an adapter that has an outlet diameter that matches the diameter of the inlet to the intake manifold.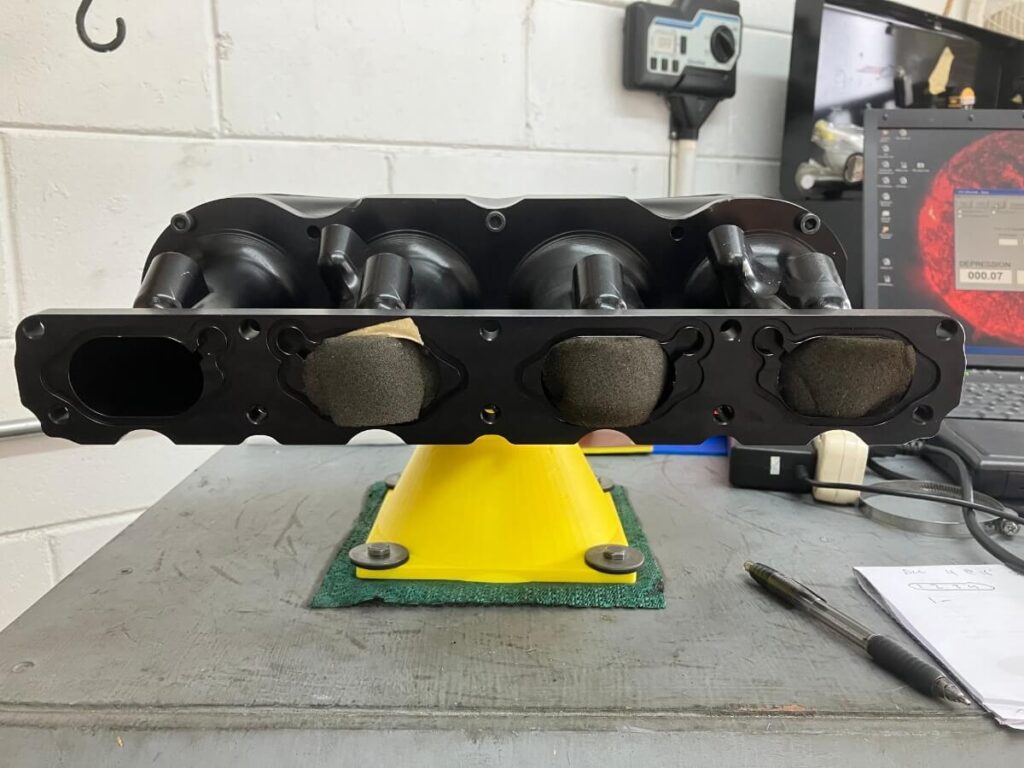 Note: No throttle body is attached between the adapter and intake manifold, similar to the flow test of the stock intake manifold.
The adapter is attached to the flow bench and the airflow is directed out of the manifold as it would travel on the vehicle.
The flow bench is operated at 16″ of H2O.
Airflow out of all the runners is measured first. Next, three of the four runners are blocked off and airflow is measured through a single runner. This is repeated to record airflow through each runner individually.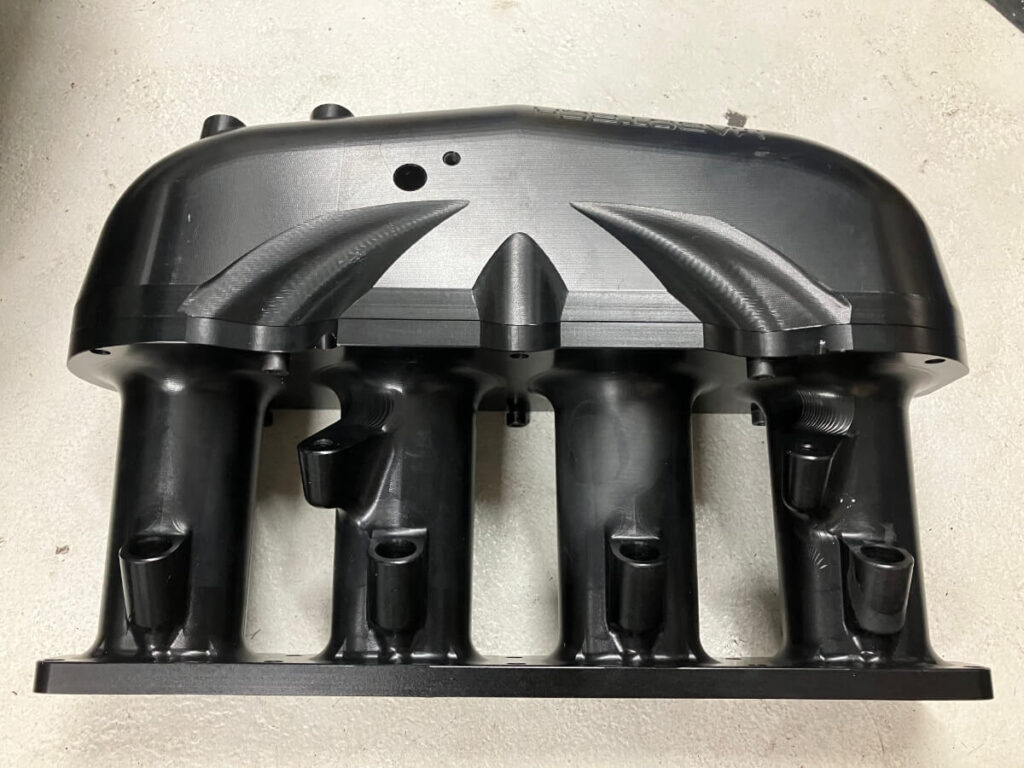 Note: All of the openings for MAP sensor etc. are covered during flow testing.
Test Results:
Airflow through all runners is 489 CFM @ 16″ of H2O. This is approximately 7% more airflow than the stock intake manifold.
Airflow through each intake manifold runner is shown on the chart, compared with the stock GTI intake manifold.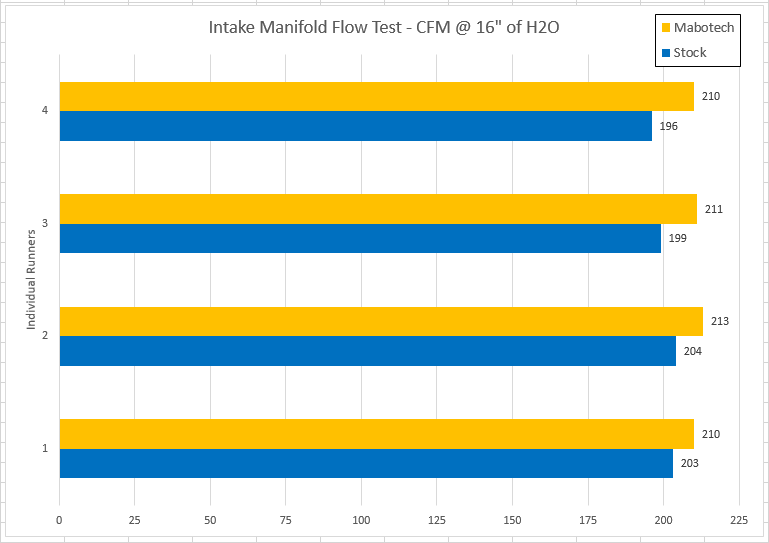 Airflow increase per runner is:
3.4%
4.4%
6.0%
7.1%
Conclusions:
The Mabotech intake manifold was the subject of a flow test.
Airflow increased 7% with all runners open.
Increases per individual runner ranged from 3.4 to 7.1 percent.
While there is a fair difference in the individual runner airflow gain versus the stock intake manifold, this is primarily due to the wide airflow variation of the stock GTI intake manifold. The stock manifold varies 4.1% (8 CFM) from the lowest (196 CFM) to the highest (204 CFM) flowing runner, where the Mabotech intake manifold varies 1.4% (3 CFM) across the runners, 210 to 213 CFM. The Mabotech IM has less airflow variation across the runners.
References: