Conducted a quick experiment to see what the intake pressures did with a disconnected DV (Diverter Valve).
Comp is the pressure at the compressor outlet measured inside the turbo muffler.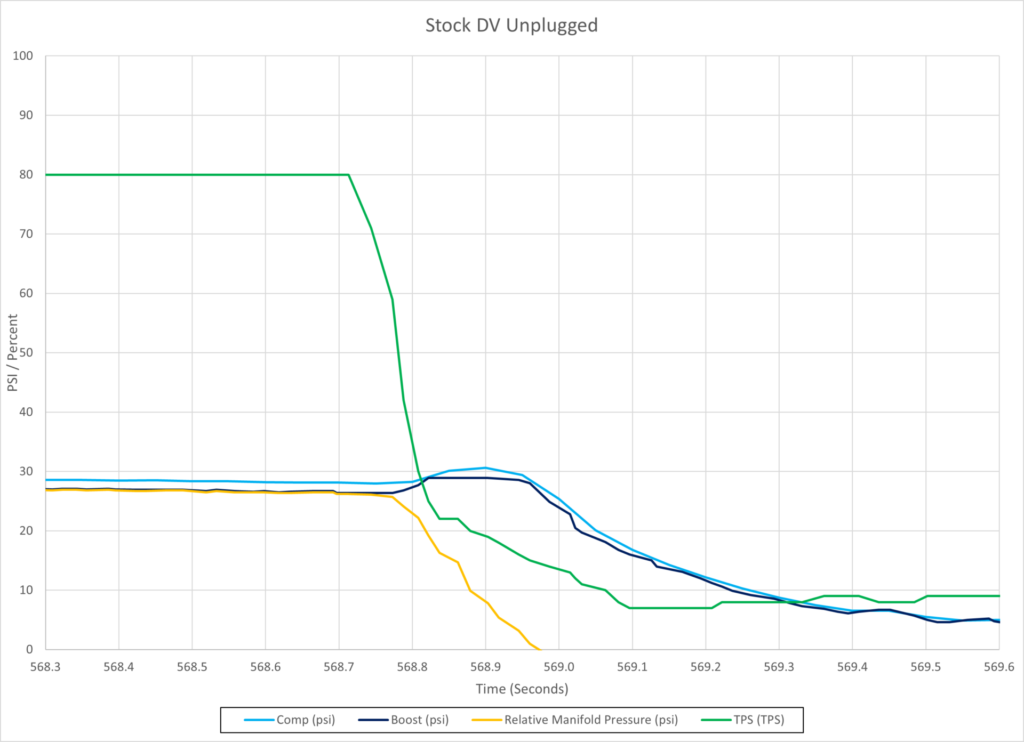 The Boost pressure rises above the upper limit of the stock pressure sensor, indicated by the flat-lined dark blue line just after the Throttle closes.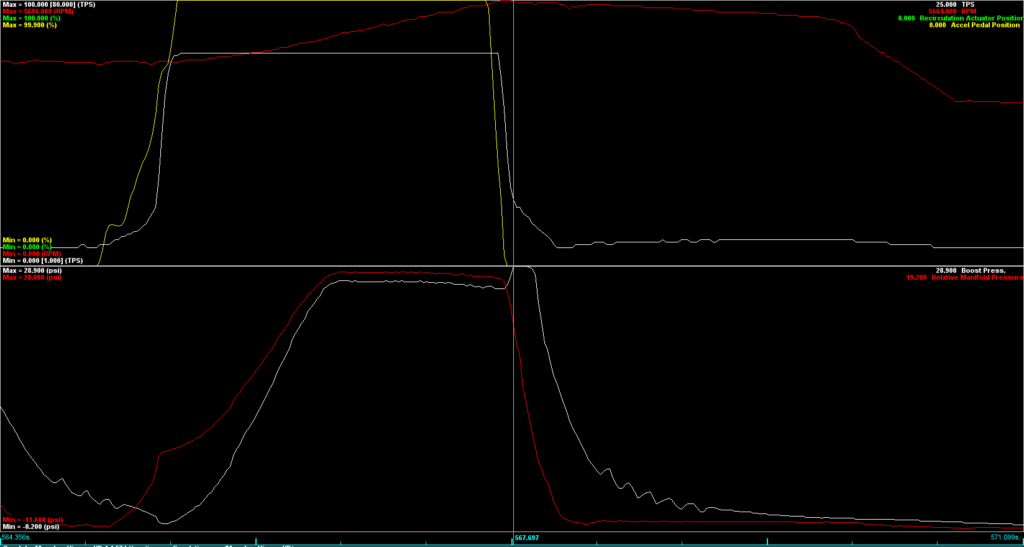 ---
Then plugged the DV back in and recorded pressures for comparison.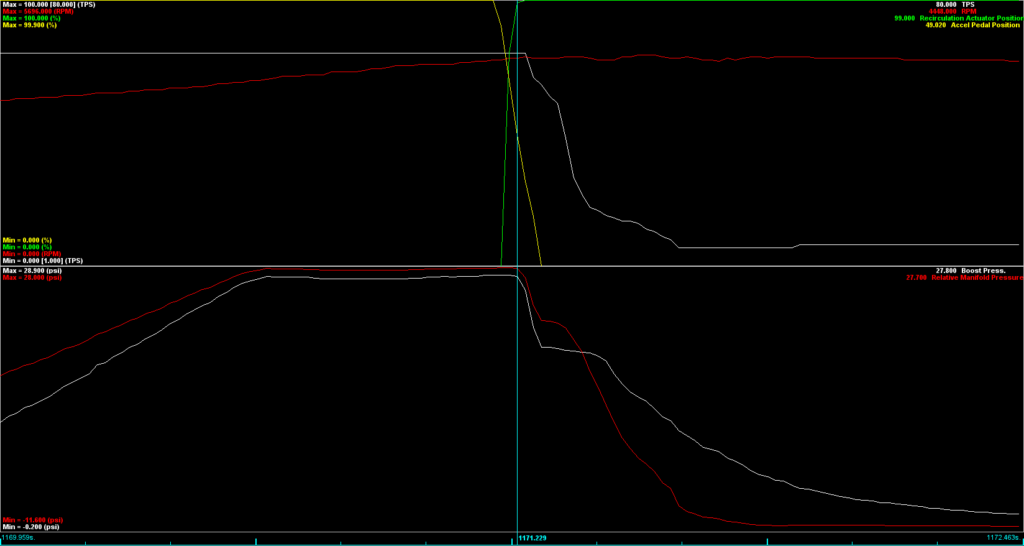 Nothing unexpected resulted.
There's an immediate increase in boost pressure when the throttle closes with the DV unplugged, and with the DV functioning the boost pressure quickly begins to decrease with the throttle plate closing.