Background:
One of the questions I had when planning a swap from the IHI IS20, which is stock in the Mk7 GTI, to the Golf R IHI IS38 was how the two turbochargers compare.
I collected a bunch of dyno charts that were posted by others for the IS20 and the IS38. From the collection I selected a half-dozen Stage 2 IS20 dyno charts and a dozen for the IS38.
I averaged the Horsepower curves for each turbocharger and then did the same for the Torque curves.
Then the data was overlayed to create the charts below.
Turbo Comparison Charts:
Each chart has some variability that is "hidden" by using an average, but these charts should give you a rough idea of how a Stage 2 IS20 compares with a tuned IS38 turbocharger.
---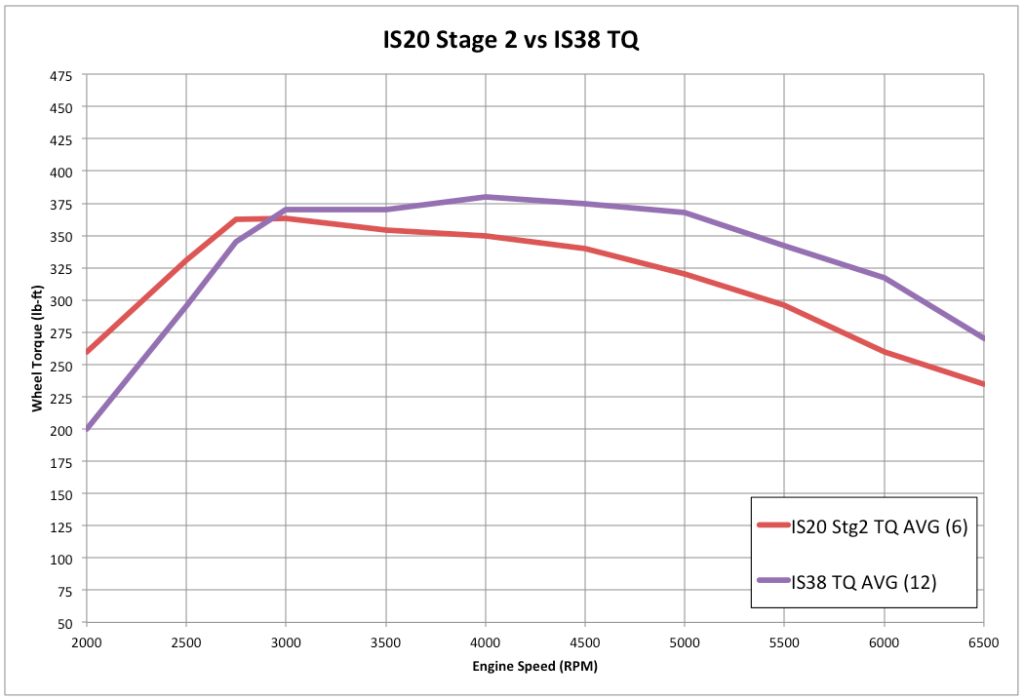 ---
Later, with the introduction of the Garrett Pmax Stage 1 turbocharger, which I thought was a nice alternative to the IS38, I gathered dyno charts for the Garrett product and added them to my charts.
As with the IS20 and IS38 dyno charts, these charts show averages, and individual results "will" vary.
With the Garret turbo, I did make sure to only use dyno charts from pump gas tunes.
I also extended the RPM axis out to 7,000 RPM since more data was available for this turbo out to this operating point. I did not have any data for the IS20 out to 7,000 RPM and the IS38 only had a couple of data points, resulting in a rougher line out at the upper RPM range.
---