During the Turbo Inlet Pipe (Elbow) testing the aftermarket TIPs were tested when attached to stock intake parts, except for the MST elbow that would only fit solidly with the supplied MST inlet hose.
The APR inlet elbow does have an APR Carbon Fiber inlet hose that it can be paired with instead of the stock accordion hose.
For this 'side' investigation the APR inlet elbow is tested for maximum airflow when using the stock accordion hose, and then the APR Carbon Fiber hose.  The complete stock setup data is also presented for comparison.
The results of this test are shown on the chart below: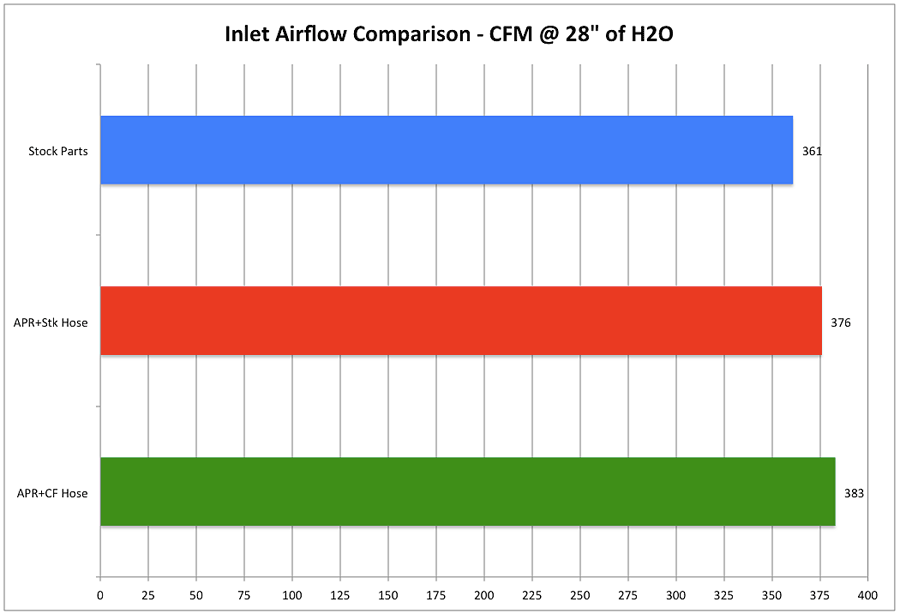 Use of the APR Carbon Fiber Hose does improve airflow slightly over the case with the stock accordion hose.