Installation of the second version of an eBay FMIC on my Mk7 GTI.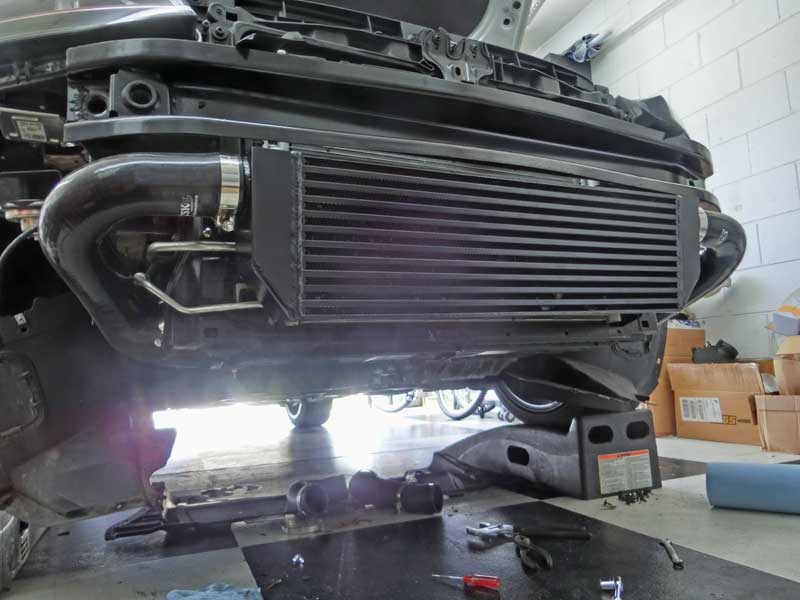 This product appears to be a copycat of the Mabotech, or perhaps the vendor that Mabotech obtains the intercooler from also sells it under a different brand name.  Either way, dimensionally they measure out similarly.
This front mount intercooler is supplied with hoses that enable it to run in the twin cooler configuration, sometime referred to as a twintercooler.  The hoses branch off to allow air to also pass through the GTI stock intercooler in addition to passing through the eBay FMIC.
Overall the intercooler looks to be well-built.  I mounted the core slightly tilted so that the screws that support the core would attach to the radiator support in areas that looked to be most appropriate.  The passenger side has a couple eighths of an inch more gap with the crash bar than the driver side.
This intecooler core is deeper than the first offered eBay FMIC for the Mk7 GTI.  The brackets could stand to be about a quarter of an inch shorter so that the front of the core avoids contacting the plastic grill.  As it stands the plastic grill just contacts the FMIC core for a snug fit.
This causes the under tray to not align precisely.  The tray is off about 1/8″ and to allow the screws on the bottom of the tray to attach new holes needed to be drilled in three locations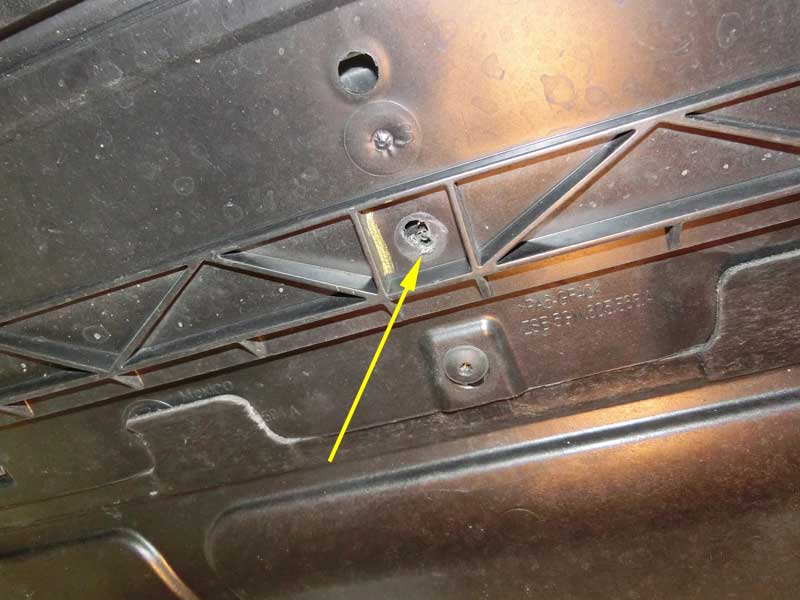 The horns on both sides also needed to be moved as did the Outside Air Temperature sensor.