The past couple of months have shown progress with tuning of the Shuenk IS38+ turbocharger.
Recent concerns on my part about the fuel rail pressure not meeting the requested levels prompted considering options to resolve this deviation.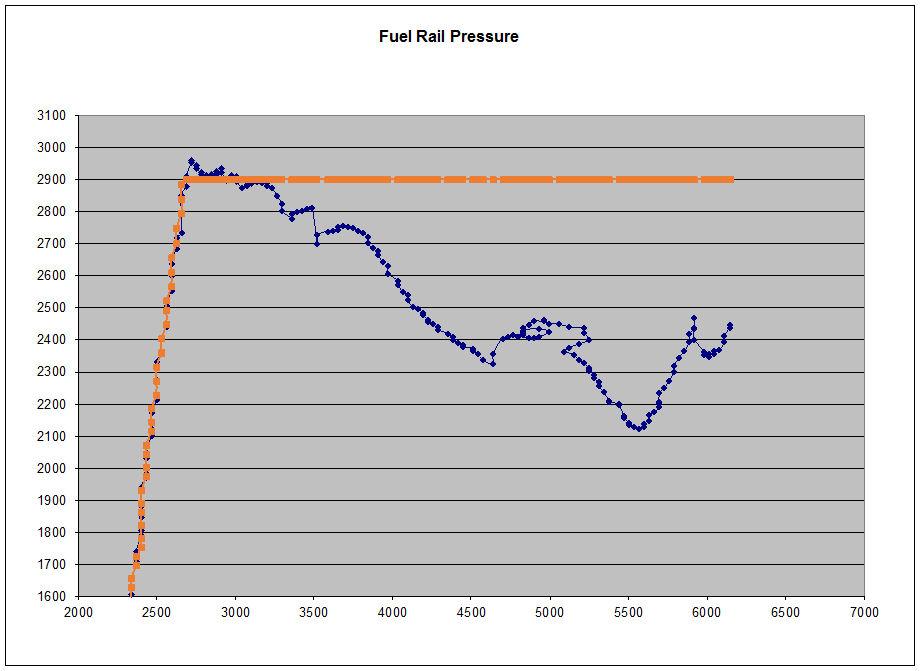 Lowering boost pressure or upgrading the high pressure fuel pump (HPFP) were the two options being considered.
I went with upgrading the HPFP to be able to try and maximize the performance from the turbocharger. I chose the HPA fuel pump upgrade that would allow for a direct swap with the stock HPFP.
---
After installing the fuel pump, the fuel rail pressure results are what I was hoping for.