034 Motorsport sells a cold air intake option for the Mk7 GTI that is being flow tested to compare with other intake options.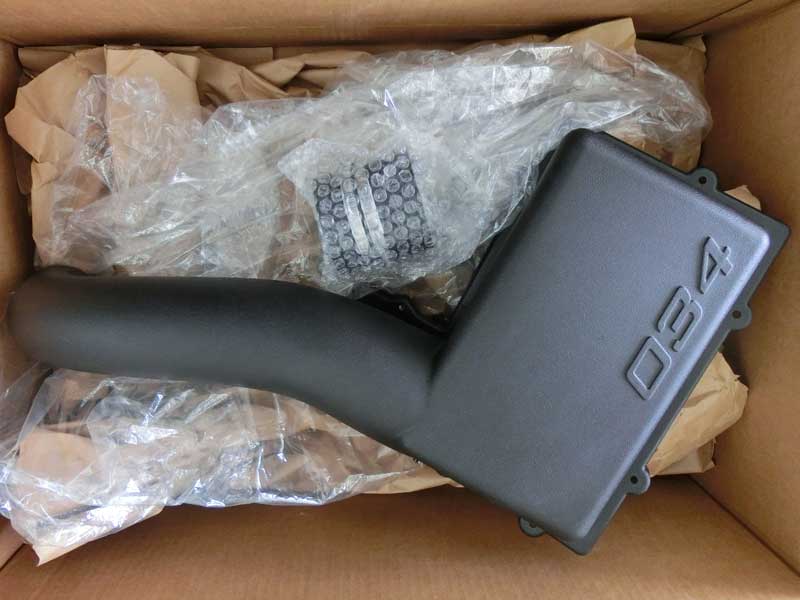 The 034 intake connects to the bottom half of the stock GTI airbox which for this flow test has been modified by removing the snow grate.
For the flow test the aftermarket filter 034 supplies has been swapped with an aFe filter.
First the 034 intake is flow tested when using a stock GTI turbo inlet elbow:
This configuration produced an airflow of 354 CFM @ 28″ of H2O.
Next the stock GTI turbo inlet pipe is removed and in its place the 034 Turbo Inlet Elbow is used.
This configuration resulted in an airflow measurement of 381 CFM @ 28″ of H2O.  This second measurement is shown for the 034 CAI setup on the chart.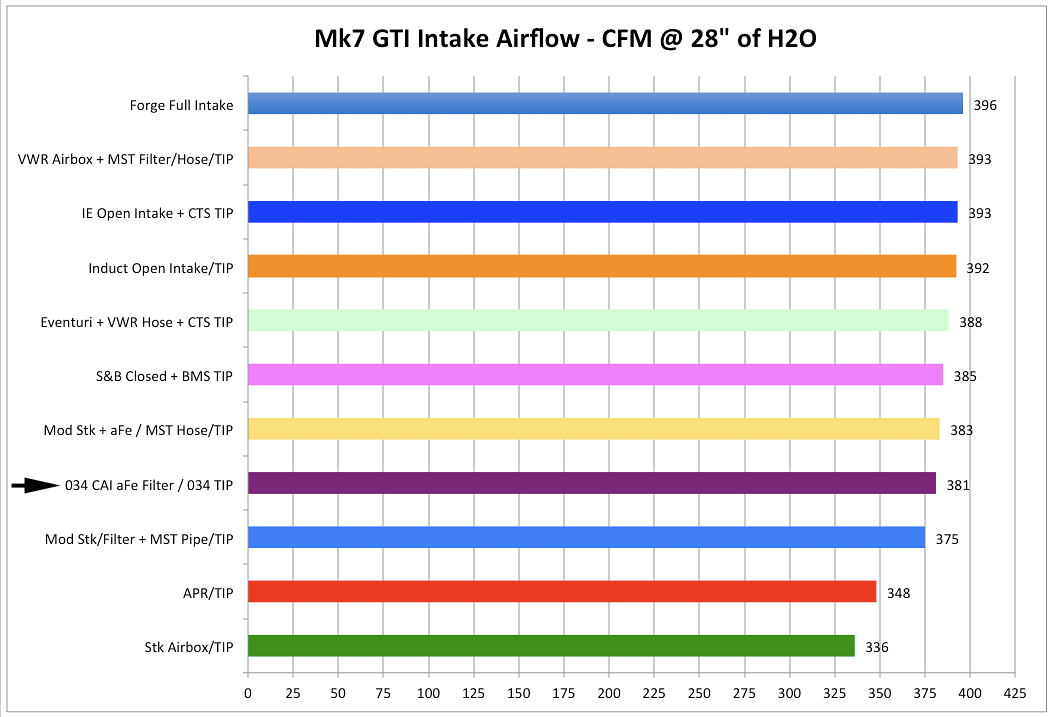 Conclusion:
The 034 Motorsport P34 CAI provides a bump in performance over the stock setup commensurate with increases previously measured with the use of an aftermarket filter and aftermarket air inlet hose – parts the 034 kit replaces.