Last week I received a parts delivery from Forge Motorsport in response to a request I made to flow test some of their GTI intake components.
One of the parts that they provided to me is their turbo inlet elbow.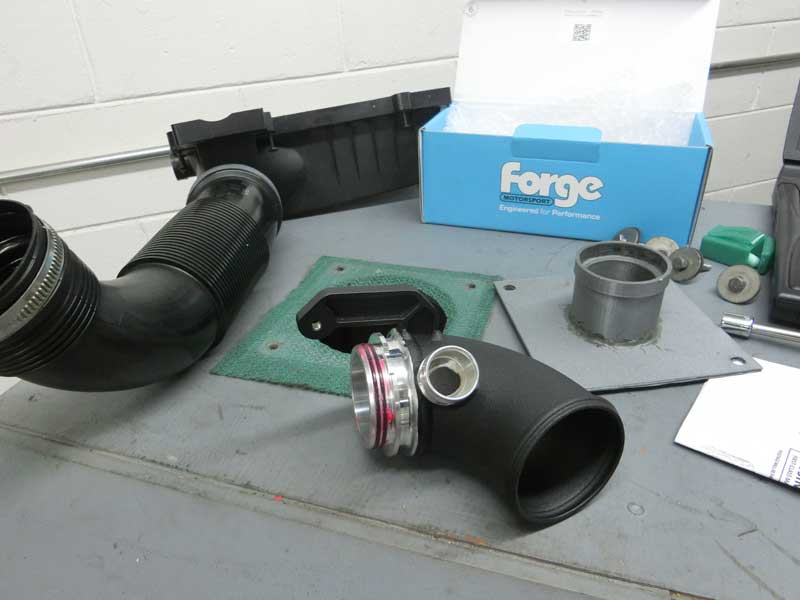 After calibrating the flow bench the Forge TIP was attached using an adapter that simulates the turbo compressor housing of the IS20/IS38 turbocharger.  On the other end of the TIP I attached a stock accordion hose and the upper half of the GTI airbox.  This is the standard test setup that I check most inlet elbows with.  A few elbows cannot be tested with the stock accordion hose due to a requirement to use a larger than stock hose.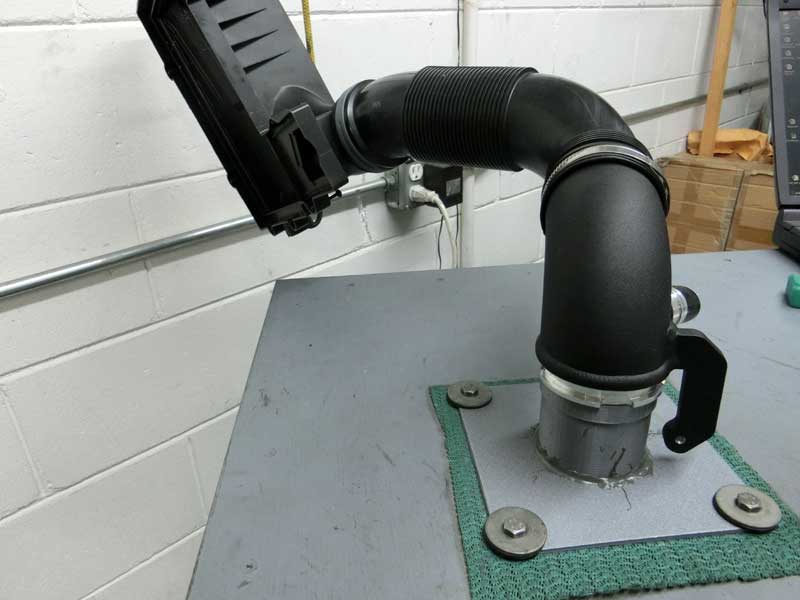 With this configuration the flow test produced a reading of 396 CFM at 28″ of H2O.
One of the other Forge intake parts that was provided is a silicone intake hose.  For the next test the stock accordion hose was replaced by the Forge silicone hose.
With the Forge hose being used the airflow readings increased to 407 CFM at 28″ of H2O.
Both of these test results are shown on the chart below: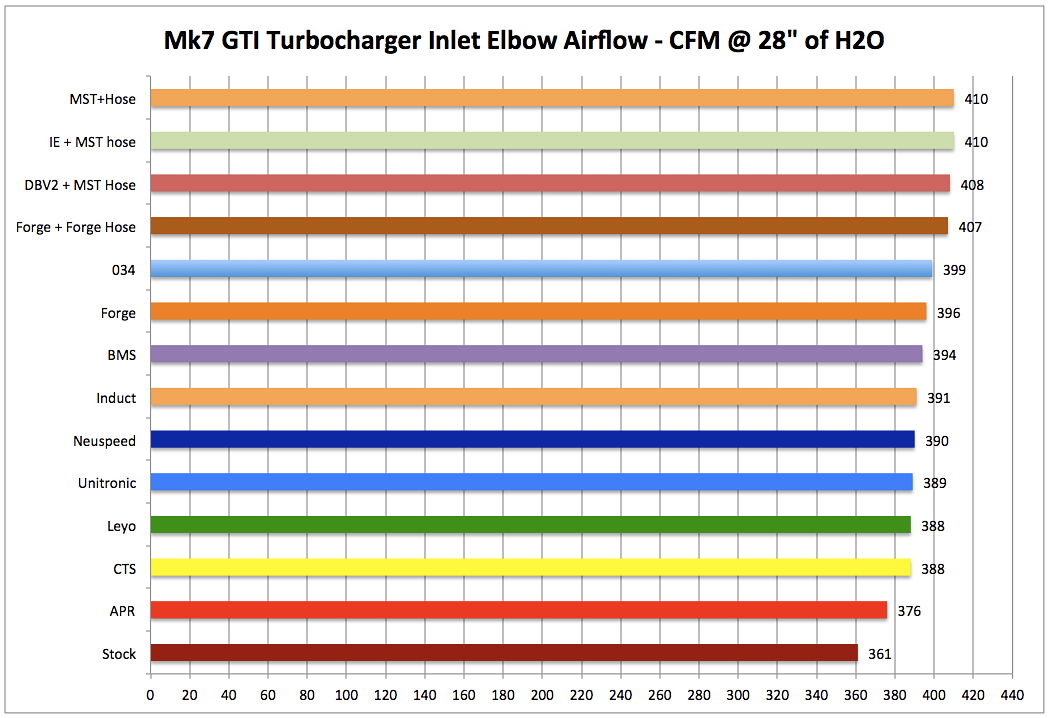 Next up will be testing utilizing an adapter that simulates a larger turbocharger compressor inlet.