The eBay bicoolers that use the CSK hoses sometimes have an issue where the branch of the hose that goes to the stock location intercooler is too large in diameter to snugly fit onto the IC inlet/outlet pipes.
The following are steps I've taken to address the issue.  Here's a picture of the stock GTI inlet and a spacer sleeve that I created using a piece of silicone hose that has been trimmed in length.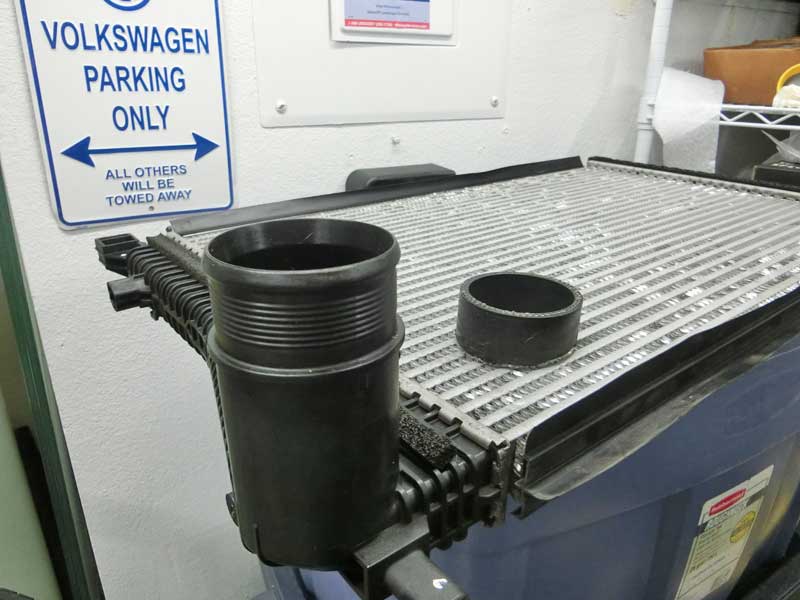 The inlet and outlet outside diameter is ~60 mm.
A short piece of silicone hose with an equivalent inside diameter is trimmed to the correct length and placed over the end of the inlet.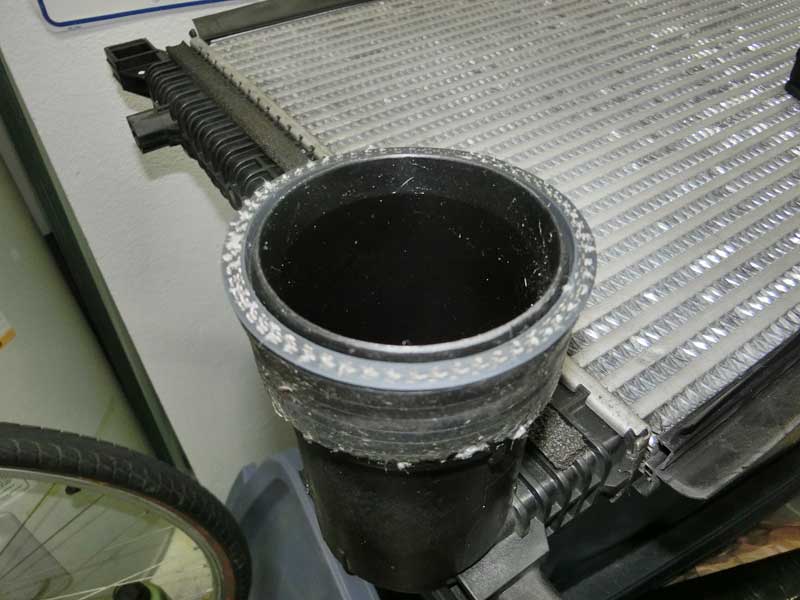 Now the branch of the ebay (CSK) IC hose will fit snugly over the inlet pipe.
Going into place:
For clamping the hose in place I prefer to use a clamp that is narrow enough to to be seated in the center of the area.  The thought being that with the sleeve also installed I wanted the force from the clamp to be far enough behind the bead to keep the hose and sleeve from being able to slide off the inlet.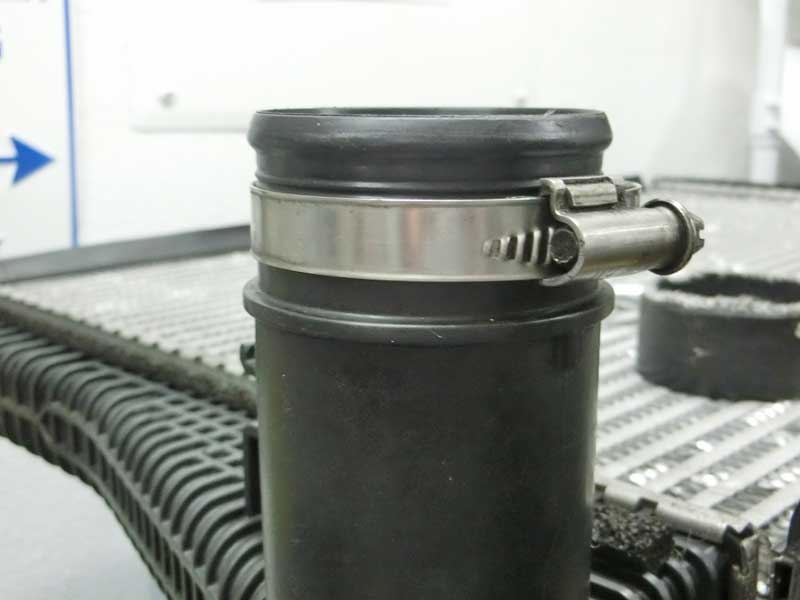 Completed the setup looks like this: