Results:
I figured out what was causing the Max Engine Speed warning that popped up during the first two file tests. In the process of installing the Ethanol Content Analyzer the fuel line was removed and in doing so a grounding wire to a 42 Draft Designs Oil Pressure Sensor relocation kit was pulled loose (red wire in the picture below). Once the wire was reattached the problem of the fault being generated during full throttle acceleration was resolved.
---
With this second revision to the Stratified E30 tune the boost stays the same. Dashed lines are for this update (v1.2) and the solid lines are for the prior version (v1.1):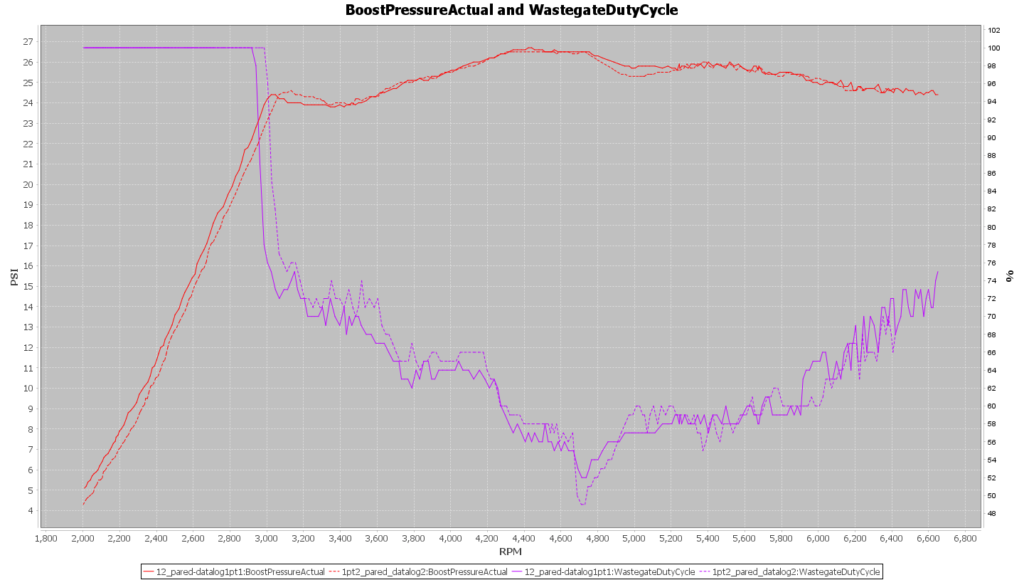 The bump up in WGDC is something I'd like to look into a bit more to see how much boost needs to be decreased to get the WDGC to be more of a flat line past 5,000 RPM.
AFR remained stable: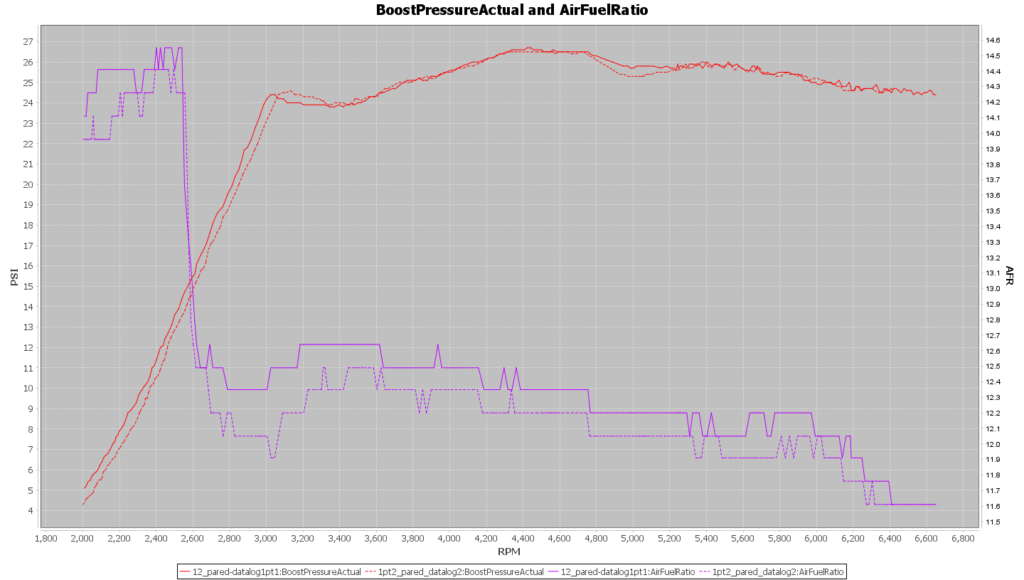 Timing has been adjusted (dashed line is the update):
This is being done to address some Timing Retard that was occuring during boost onset: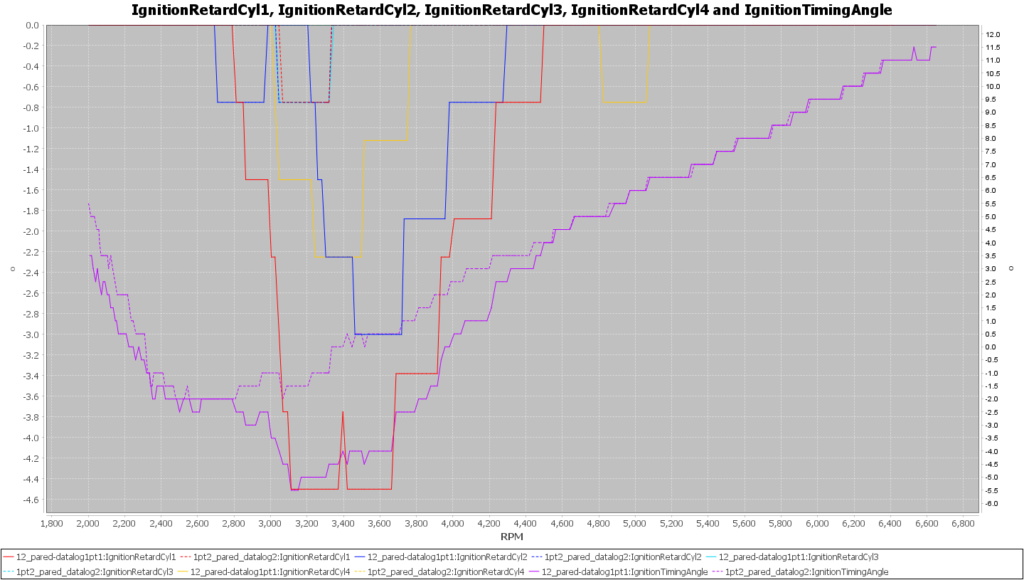 The slight drop in fuel rail pressure is still there (Note the Rail Pressure vertical axis spans 2740-3300 psi):
IAT is consistent from the previous data collect:
Acceleration time improved slightly. The green bar is the latest update and the blue bars are the 93 octane tune: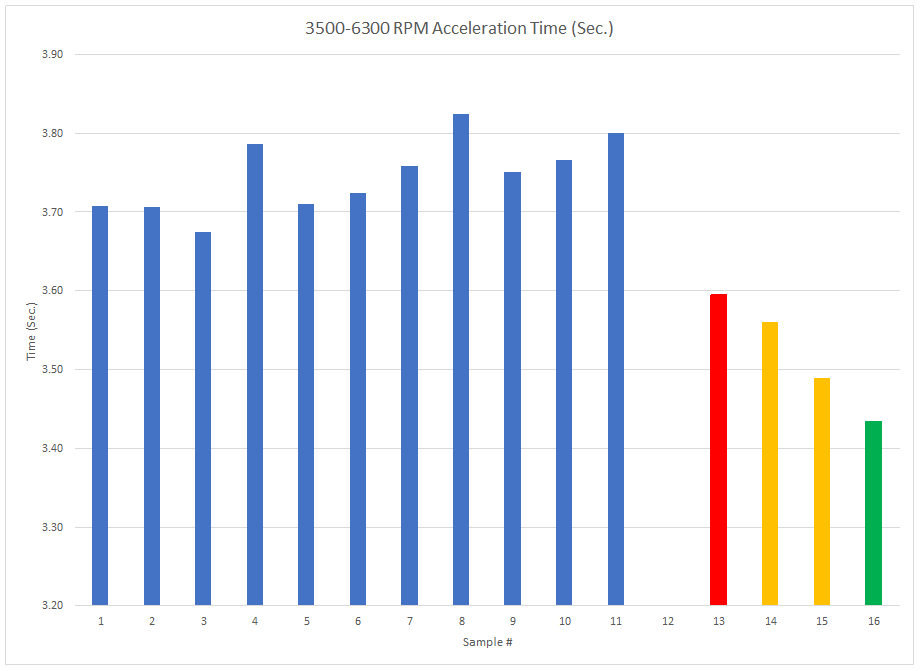 Previous posts: