Background:
Since conducting a flow test with the CTS Turbo turbocharger inlet elbow the company has released a new cast version of the product.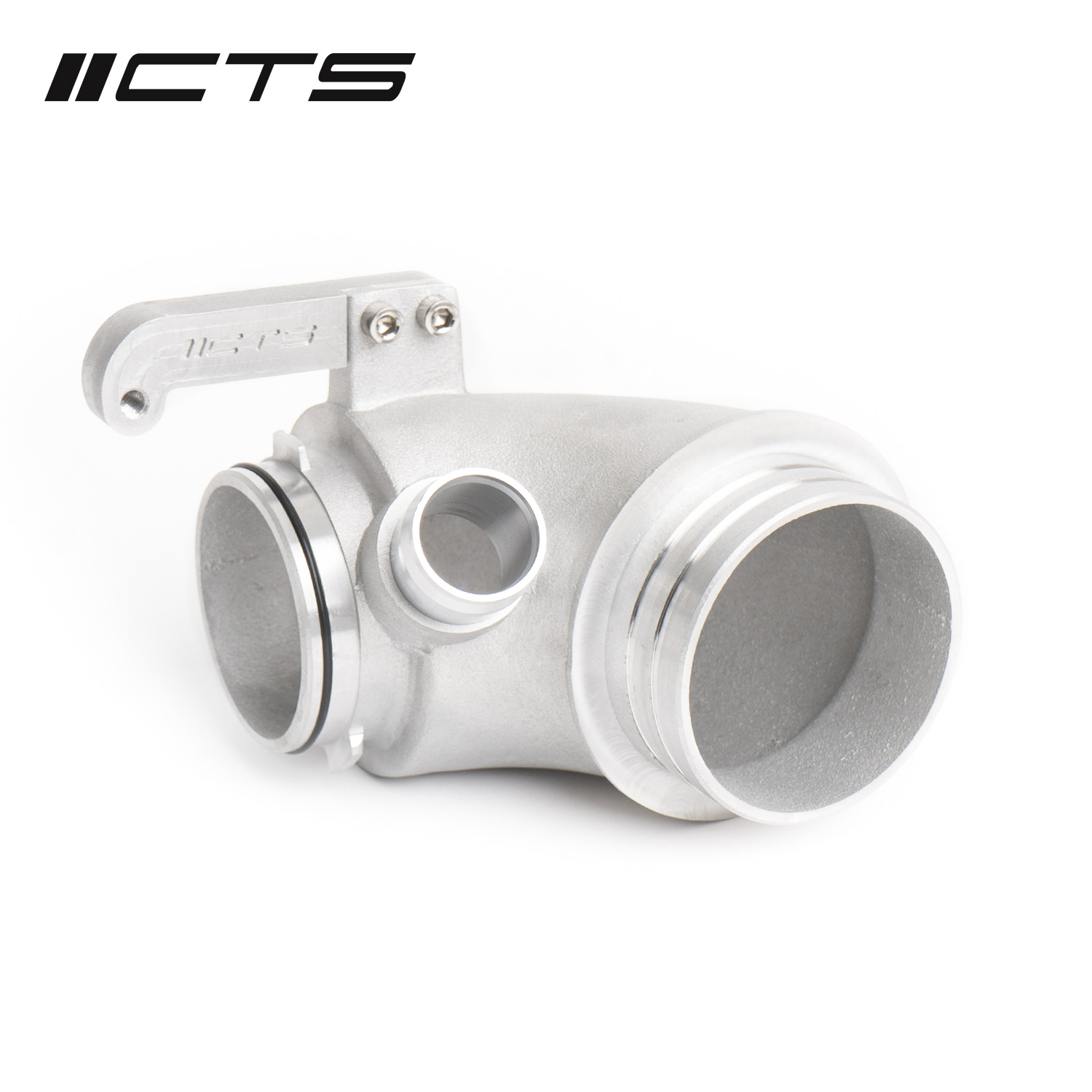 I've not obtained a sample of this version and the only details that CTS Turbo provides about the size of the product is:
Large inside diameter for extremely high flow

CTS Turbo
---
This particular inlet elbow was featured in the Racingline R600 intake vs Blaze Performance intake "real world" test performed by Brett Harrison where Brett concluded that:
Using these parts:
---
At the time I assumed the CTS elbow probably had close to a stock turbo-size outlet since most of the twenty inlet elbows I have tested are intended for use with a stock-size turbo and CTS states their product works with "factory turbocharger size".
An inlet elbow sized to work with a stock turbo would not be a good part to use during a test of intakes using a hybrid turbocharger.
Data analysis:
Recently I came across a video where a shop measured the inside diameter of the CTS Turbo cast inlet elbow, and I learned that the comparison Brett made was more lopsided than I had assumed.
---
The inside diameter of the CTS Turbo cast inlet elbow measures:
Inlet – 63 mm
Outlet – 51.3 mm
In comparison, the old version of the CTS elbow measured:
Inlet – 66.4 mm
Outlet – 50.4 mm
The outlet sizes are similar enough not to be a concern, especially since the stock turbo inlet is 49 mm, but the inlet of the newer CTS elbow is a decent amount smaller than the old version.
A smaller opening to the inlet elbow has not correlated with higher airflow.
Shown on the chart are the elbows I have tested comparing the flow rate (CFM) versus the elbow inlet inside diameter (mm). Based on historical trends, the orange marker is where the CTS Turbo cast inlet elbow would place.
Out of the twenty inlet elbows I have measures for, only the stock elbow and APR elbow have a smaller opening.
Compared with hybrid optimized elbows, these measure between 15-20% larger at the inlet versus the stock TIP. The CTS Turbo TIP is 1.7% larger than the stock elbow at the inlet.
Conclusion:
The CTS Turbo inlet elbow dimensions were compared with other turbo inlet elbows and found to be on the smaller end of the range I have measurements for.
Historical data suggests that the CTS cast inlet elbow will support relatively low flow rates compared with other elbows that have been measured.
The CTS cast turbo inlet elbow is likely to be a poor choice to use with a hybrid-size turbocharger.