Background:
Several months ago I made a post reviewing the claims that EQT makes for the Blaze Performance intake and compared those claims with advertising standards published by the Federal Trade Commission.
Events following the review have prompted me to look more closely at how the people at Equilibrium Tuning conduct themselves.
Communication:
Within a few hours of making my review of EQT's product claims the following communication was received from Ed Susman, the owner of EQT:
---
Note: I believe making this threat to a consumer about a review violates the Federal Consumer Review Fairness Act (CRFA).
Activity:
It has been over four months since Ed Susman stated I would hear from an attorney "soon" and there has been no communication from an attorney on Ed's behalf.
Implication:
Receiving a threat from the business owner in response to a factual review raises the question of how frequently consumers making honest but unflattering reviews about EQT have been threatened by the business and chose not to share their experiences.
Suppressing unfavorable information would contribute to giving an unbalanced impression that one's business has many happy customers.
This action by the business owner seeking to suppress unfavorable information about the business contradicts the owner's prior statement that the company was "only asking for honest reviews".
---
Equally remarkable to making the threat is the owner's statement that the review, after being online for approximately 6 hours, was hurting their business and causing financial damage.
The review pointed out that in the Blaze intake advertisement, the claims EQT makes are not substantiated.
If this fact was in question the business could present evidence to the contrary. At this time it has been over six months since the company began selling the product to consumers and there is still no substantiation for the claims accompanying the product advertisement.
Another remarkable aspect of Ed Susman's complaint is that he is saying that the truth is hurting his business and causing financial damage.
Misinformation:
The communication above from Ed Susman is another example of using a logical fallacy, something I showed multiple examples of Ed doing with other consumers in the prologue post.
In response to my pointing out that his business does not provide substantiation for the performance claims, Ed wants to know when my flow bench was calibrated and certified. This has no relation to the failure of EQT to substantiate its claim.
He also wants to know my certifications and qualifications that make me qualified to operate the flow bench. This also has no relation to the failure of EQT to substantiate its claim.
Ed then requests that if I do not provide the irrelevant information he has requested I should take my review down.
These requests by Ed Susman are a Red Herring. A misleading statement or argument meant to redirect away from an original topic.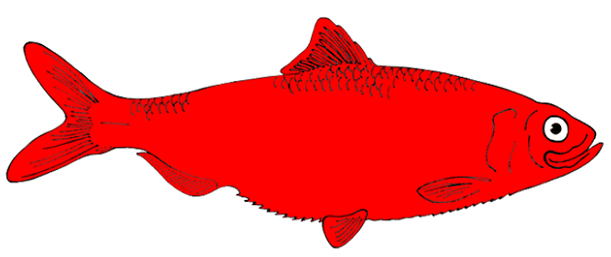 Conclusions for future reference:
Ed Susman, the owner of EQT, made threats to a consumer to try to suppress an unfavorable review.
Ed Susman stated I would be contacted by an attorney soon, a claim that is false.
Ed Susman stated that his business is being negatively affected by a truthful review.
Ed Susman used a Red Herring (misleading statement) to try to suppress my review of his business's unsubstantiated claims.