With the additional of an eBay FMIC to the Mk7 GTI a drive was taken to record intake air temperature over a preselected course.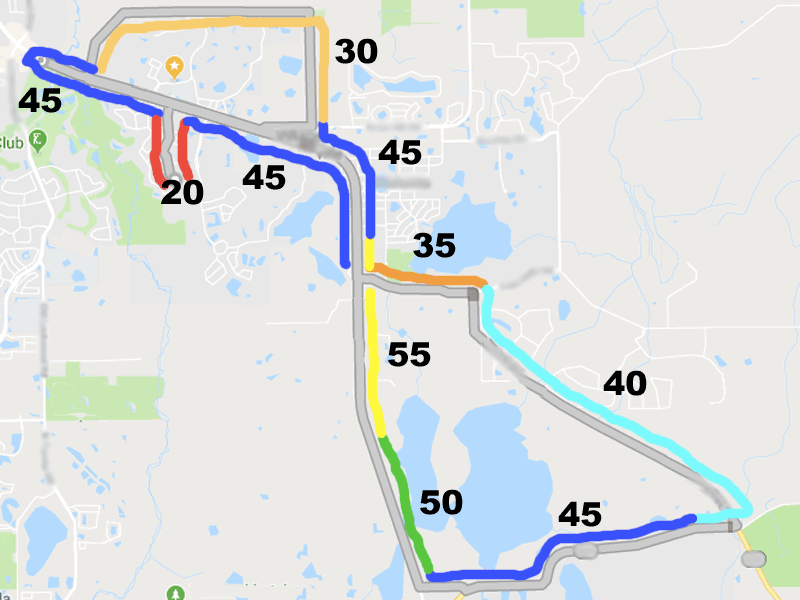 The results from taking the drive with the eBay FMIC are compared with the same drive made with just the Stock Mk7 GTI intercooler.  The eBay Front Mount is installed in the "Twintercooler" configuration meaning it operates in parallel with the Stock GTI intercooler.
Results:
The stock intercooler drive is shown in the chart below: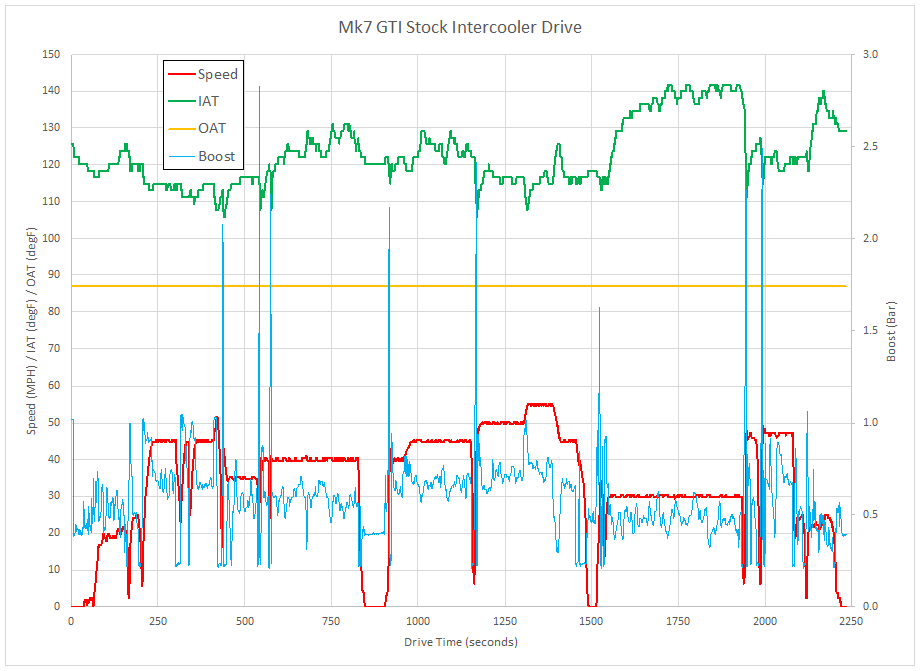 The stock intercooler along with eBay FMIC drive results are below:
Overlaying the vehicle speed and intake air temperature curves produces the following composite chart: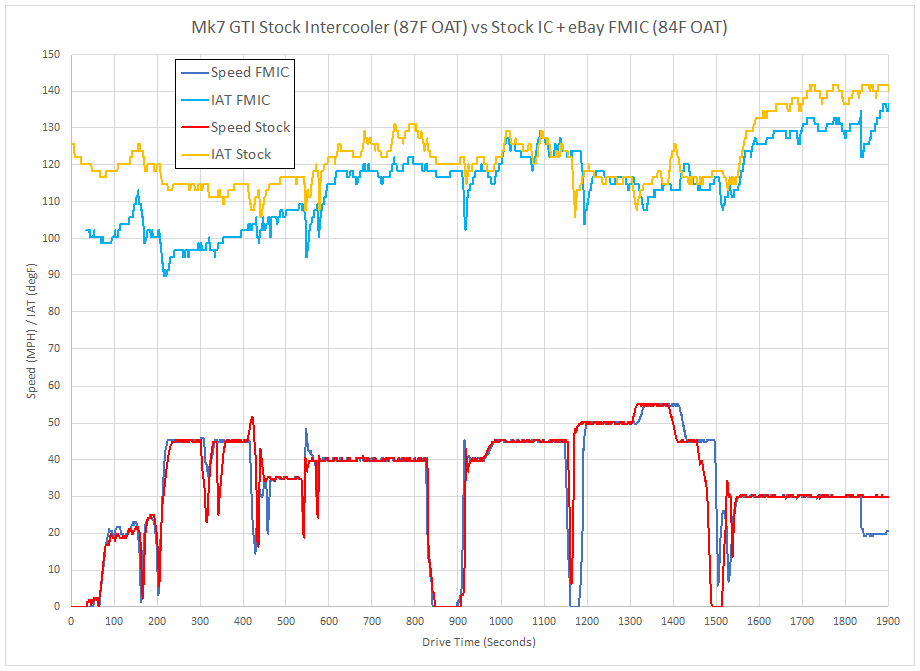 Outside air temperature is omitted from the chart to reduce the amount of data shown and is noted in the chart title.  Similar outside air temperature conditions were present for each drive.
Conclusion:
For the test route the differences in Intake Air Temperature between the Stock IC alone and the Stock IC with the addition of the eBay FMIC were minimal.
The car had been driven prior to the Stock IC test drive which explains the higher starting temperature.
During the final stretch of the drive where the vehicle speed slows to 30 mph the benefit of having the FMIC is evident as the IAT does not rise as rapidly as in the case of the Stock GTI IC alone.  At speed of 40 mph and above the FMIC doesn't appear to provide any benefit over the Stock IC alone.