A question prompted by the second round of turbo inlet pipe testing was the maximum airflow rate through the adapters.
To test the airflow rate a bell-mouth was made to attach to the inlet ends of the IS20/IS38 adapter and silicone coupler.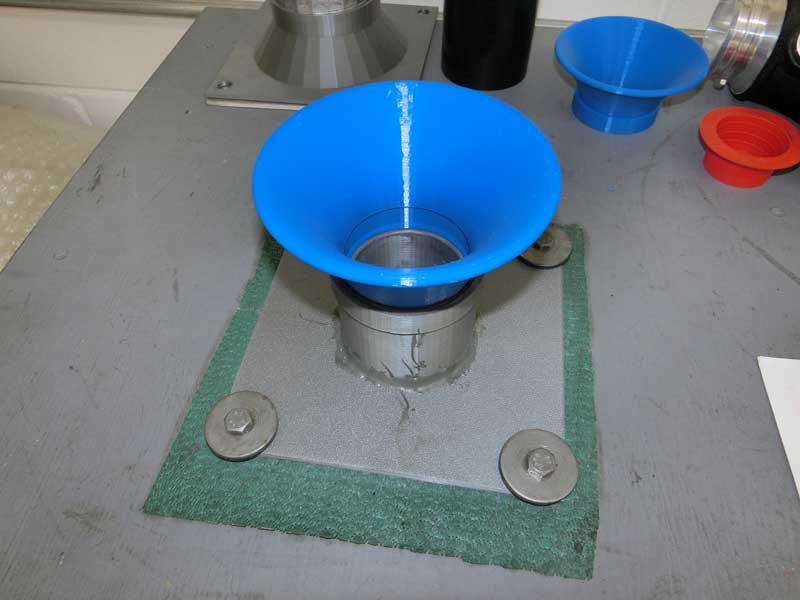 ---
Results
The maximum airflow through the IS20/IS38 adapter was 420 CFM.  This is 10 CFM greater than the airflow recorded using the three turbo inlet elbows.
Turbo Inlet Elbow: 410 CFM
IS20/IS38 Adapter: 420 CFM
Using the silicone adapter and bell-mouth a reading of 536 CFM was taken.  The DBV2 turbo inlet elbow had the highest reading of the elbows tested at 527 CFM.
DBV2 Inlet Elbow: 527 CFM
Silicone Adapter: 536 CFM