With temperature sensors in place readings were taken during a daily commute to evaluate conditions at several locations within the engine compartment.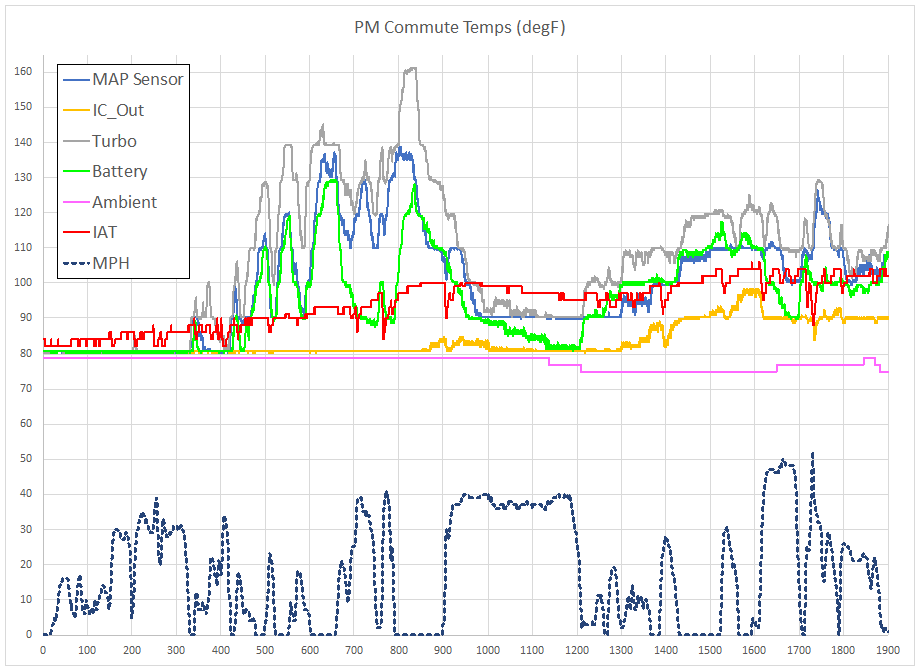 One notable result is the lack of correlation between the temperature in the area of the turbocharger and the temperature exiting the intercooler.  Even when the temperature near the turbo peaks at over 160F the temperature of the air exiting the intercooler is slightly over ambient.
Another interesting result is the rate at which the temperature near the turbocharger drops prior to the car moving, and also after the car begins to move.  Possibly a fan has turned on while stationary and produced the temperature drop.