Background:
As one theory goes the opening on the passenger side of the intake duct is there to assist with generating airflow in the area of the oil filter.
The Test:
To test this idea the GTI was equipped with a temperature sensor that is placed near the oil filter, directly behind the opening in the intake duct.
The GTI is driven on a route that is conducive to maintaining steady speeds.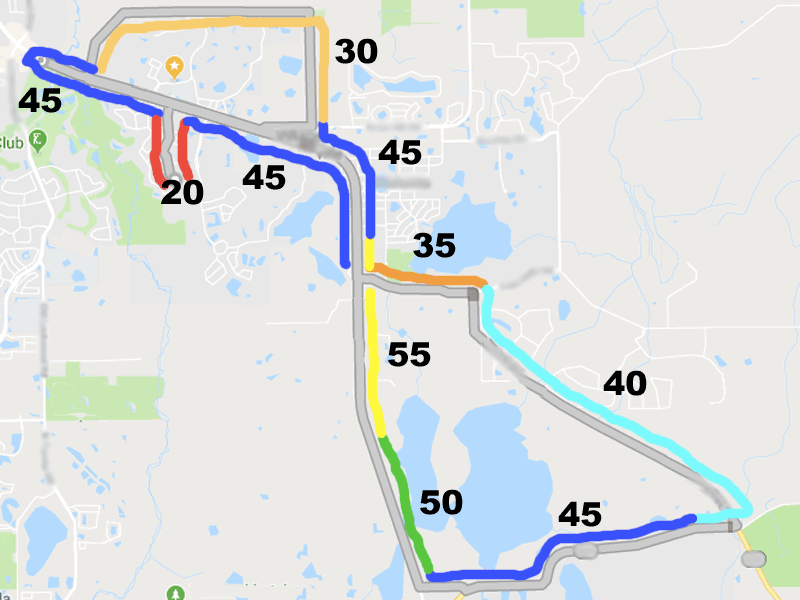 The temperature at the underhood location is recorded under two conditions, the first with the stock intake duct closed, and the second with an Eventuri intake installed that allows the passenger side to be open.
The Results:
Temperature readings from the two drives are shown on the chart below.  Ambient air temperature was the same during each drive.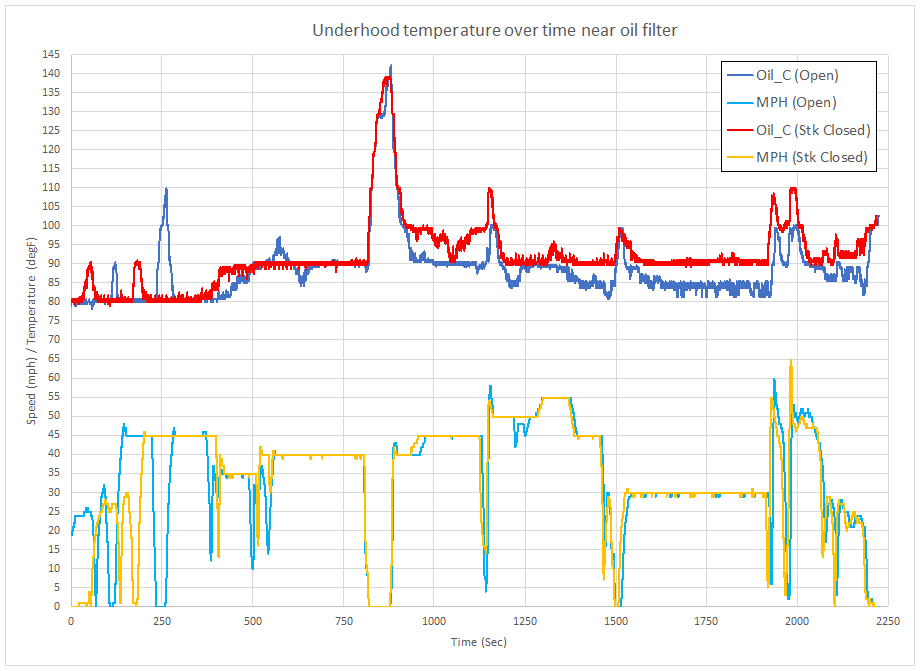 From approximately time 900 onward the air temperature is slightly cooler with the passenger side of the intake open.
Oil temperature during the drives was also recorded and is shown on the next chart: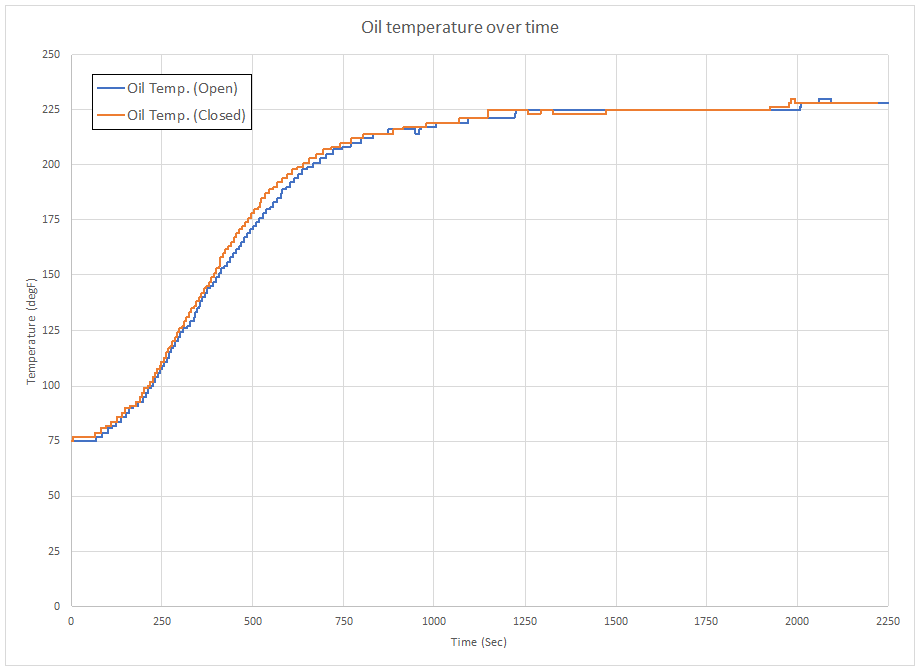 There is no indication that oil temperature is affected by the state of the intake opening.
Conclusion:
Underhood temperature near the oil filter is slightly lower when the passenger side intake is open to allow airflow into the engine compartment.  Oil temperature does not show signs of being affected by the state of the opening.