Background:
Continuing to search for a front mount IC to use along with the stock location IC as a bicooler, the ARM Motorsports FMIC came available as another option.
Closely resembling the Vibrant 12810 core that I previously looked at, and still have as a candidate, the ARM kit includes mounting hardware that might make it feasible to try and use it as a bicooler.
Unpacking:
The ARM FMIC kit arrived well protected with all of the components for the install.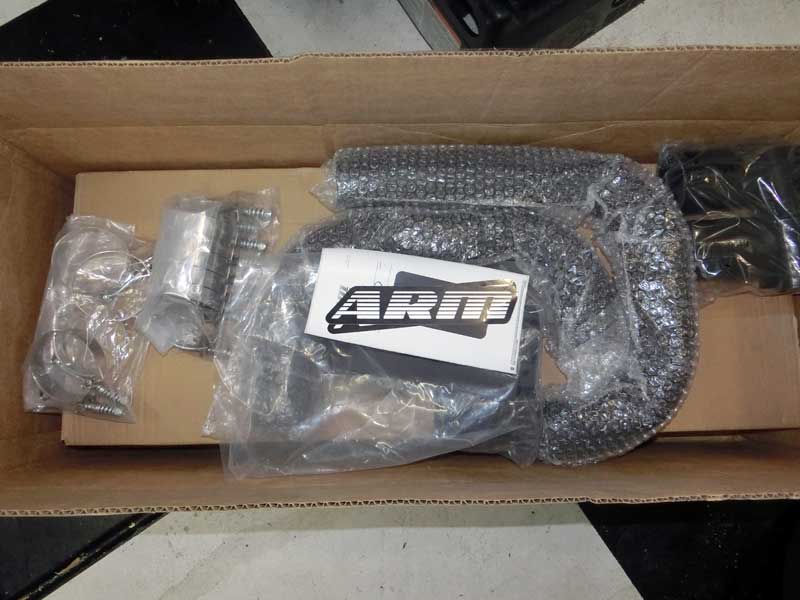 While the core looks very similar to the Vibrant 12810, ARM informed me that it is not the Vibrant core, and inspecting the external fin spacing along with the internal fin arrangement, I could see that there are differences.  Additionally the ARM core measures 9″ in height where the Vibrant is 9.25″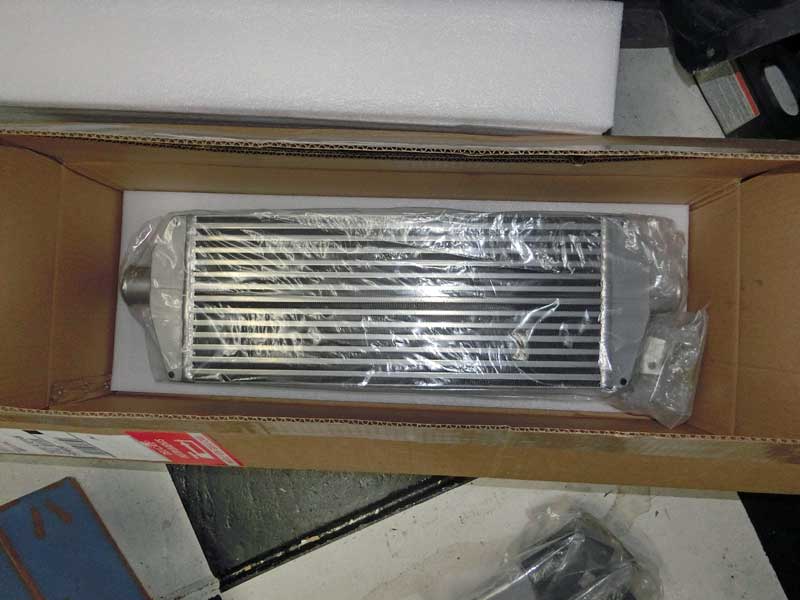 All of the parts for the installation.  Mounting brackets, hoses, hose clamps, and piping: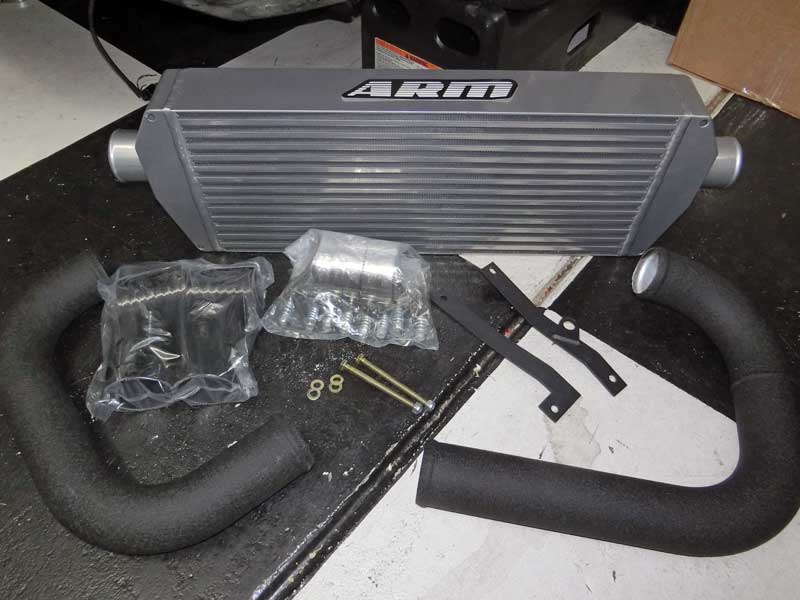 Install:
My plan for this intercooler was to break from tradition and skip bench testing until after I completed on vehicle testing.  Install of a FMIC is relatively quick and straightforward and I already had the bumper off for other work.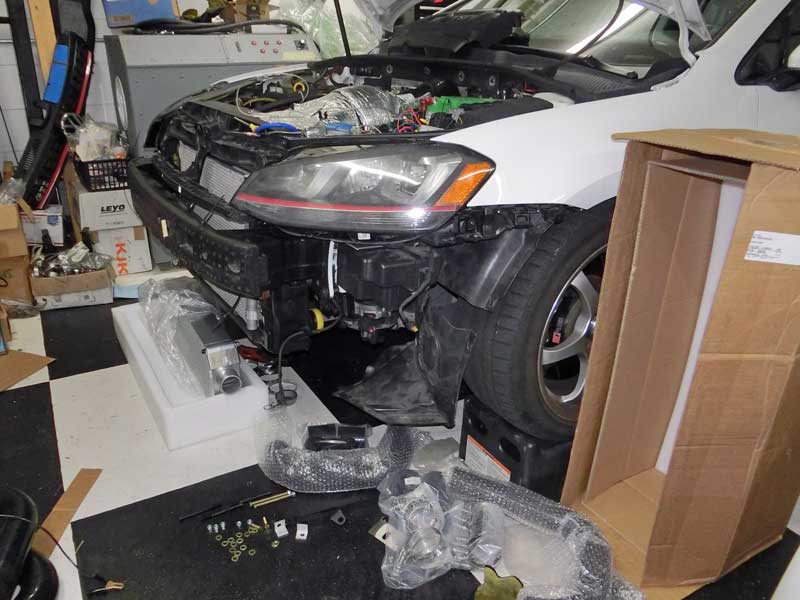 Prior to connecting parts I turned the IC on end and gave it a couple of whacks with my hand.  A couple of bits of debris fell from the end tank, prompting me to continue rapping the core.  More stuff fell out, damn!
A rubber mallet was next as I proceeded to tap up and down all along the intercooler.  Cut to the chase, the picture below shows the total collected from the rap session.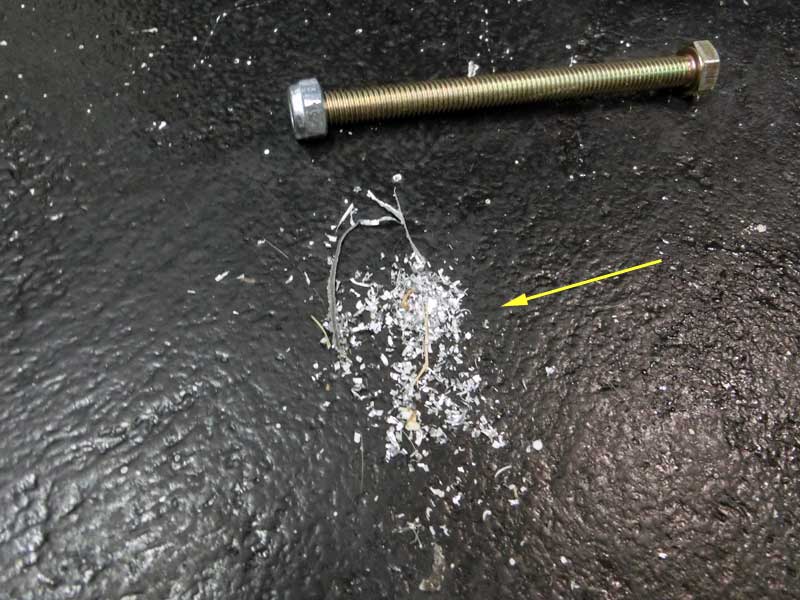 For perspective, that bolt passes through the 3.2″ thick end tank.
There was enough debris exiting the IC to give me pause and prompt a change of plans to do some bench testing instead.
I ran water through the IC in both directions for several minutes and will have to see if anything else can be dislodged.
Path Forward:
I'm leaning heavily toward returning the ARM Motorsport FMIC once testing on the bench is complete.  The engine in my GTI is already built and I don't care to risk damage to it from a piece of debris that dislodges from the intercooler.