Background:
Previously a flow test was performed using the Mabotech stock location intercooler. During this testing, I found that swapping the intercooler hoses with a different brand led to a small increase in airflow through the IC.
Since that test was conducted Mabotech has revised its IC hose design, and in this post, I discuss testing the revised parts.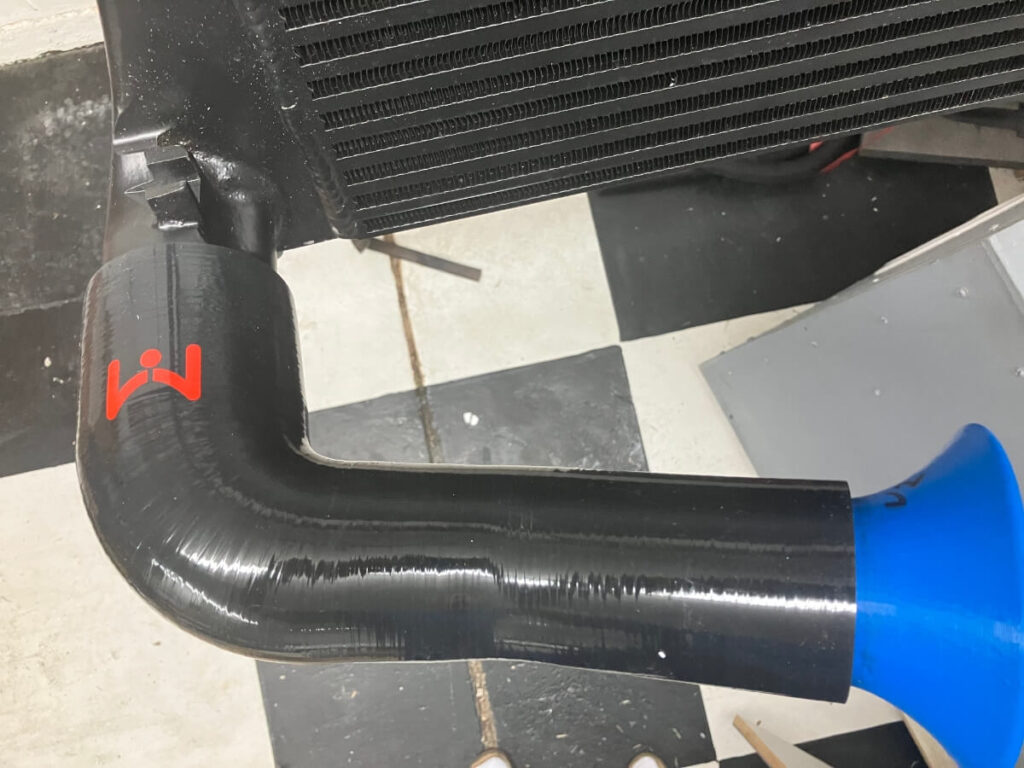 ---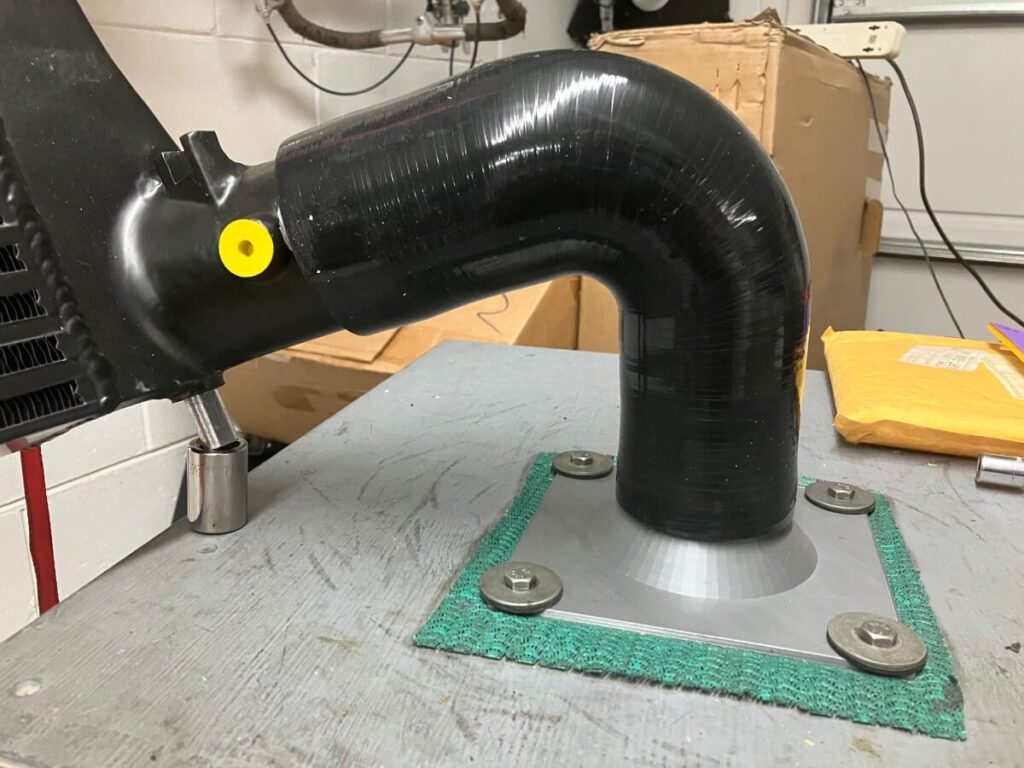 Test Procedure:
The Mabotech stock location IC is positioned so that with the silicone hoses attached it can be connected to the flow bench.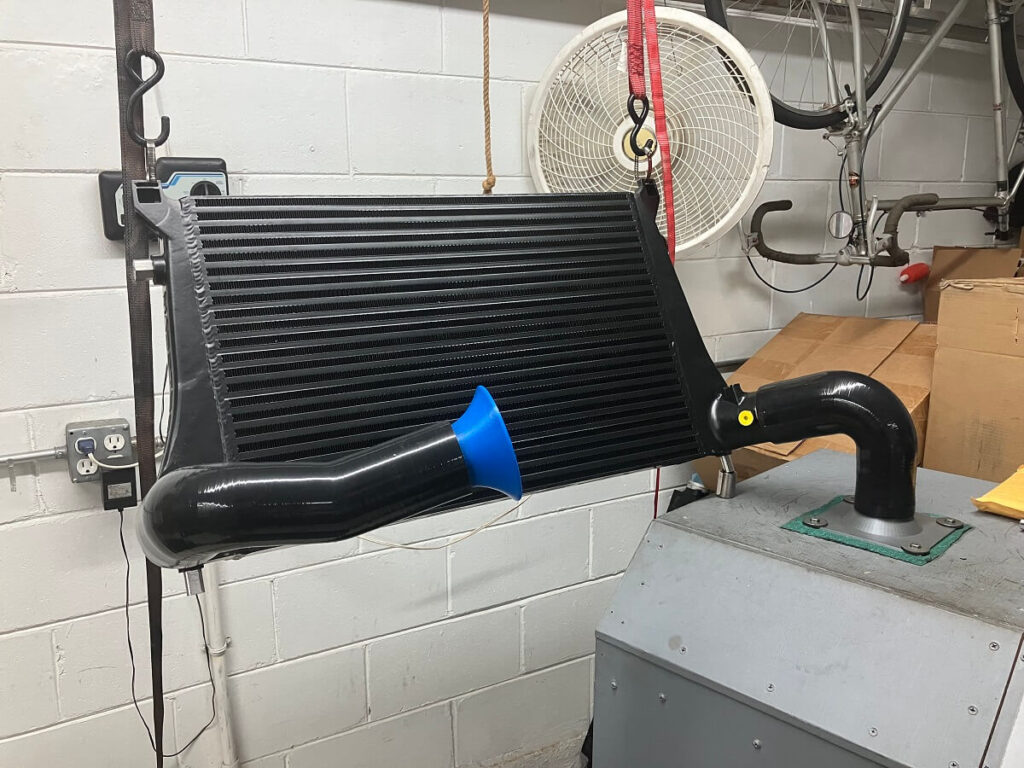 At the inlet, a bellmouth attachment is inserted in the inlet hose, and at the outlet the IC hose is attached directly to the flow bench.
The IC is flow tested at a pressure of 28″ of H2O.
Mabotech Hose Test Results:
The new Mabotech IC hoses flow 278 CFM, an increase of 11 CFM compared to the original Mabotech hoses.
This result is shown on the chart along with some of the other configurations that have been tested.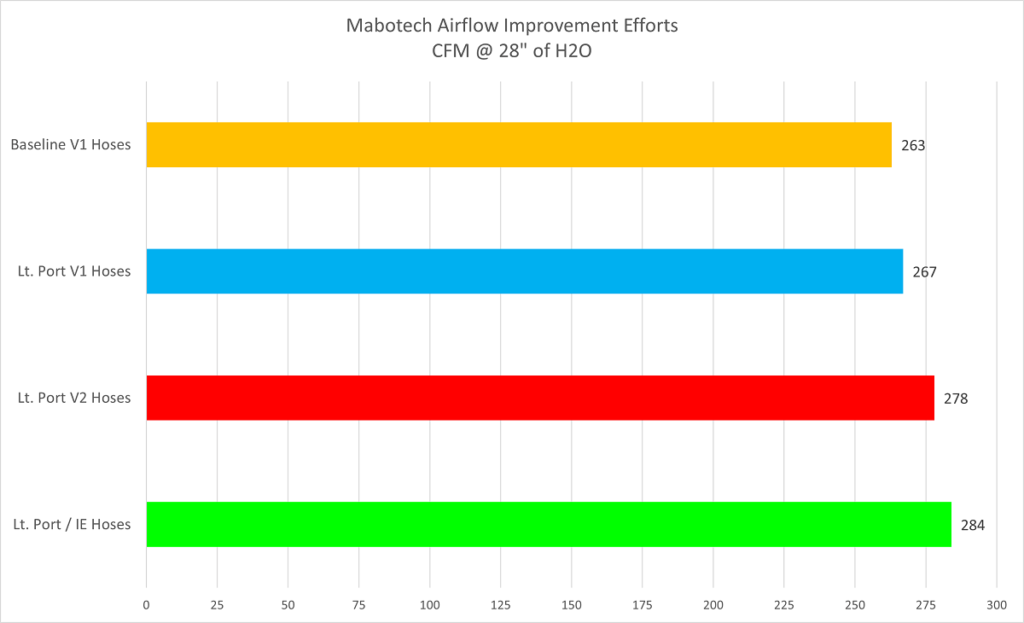 Conclusions:
The Mabotech stock location intercooler for the Mk7 was flow-tested using a revised pair of intercooler hoses. The new hoses show an 11 CFM increase (4.1%) compared to the older design.
References: