The 2015 Mk7 GTI I am driving has the non-performance package brakes on it.  I don't have any immediate performance need for a more robust brake setup but appearances count for something and I was keeping an eye out for opportunities to get a good deal on an aftermarket brake setup.
An ad popped up on the local Facebook marketplace for a brake setup that included TTRS calipers, Vagbremtechnic adapters for use with 340mm rotors, new stainless steel brakelines, and pads and rotors with 200 miles use on them, all for just under $1,000.
Deciding this was a fair deal I purchased the setup but had some concerns about the wheels that I would need to use with the calipers.  My preference was for 17″ wheels, but I have a set of 18″ wheels sitting in the garage just in case the 17s didn't work out.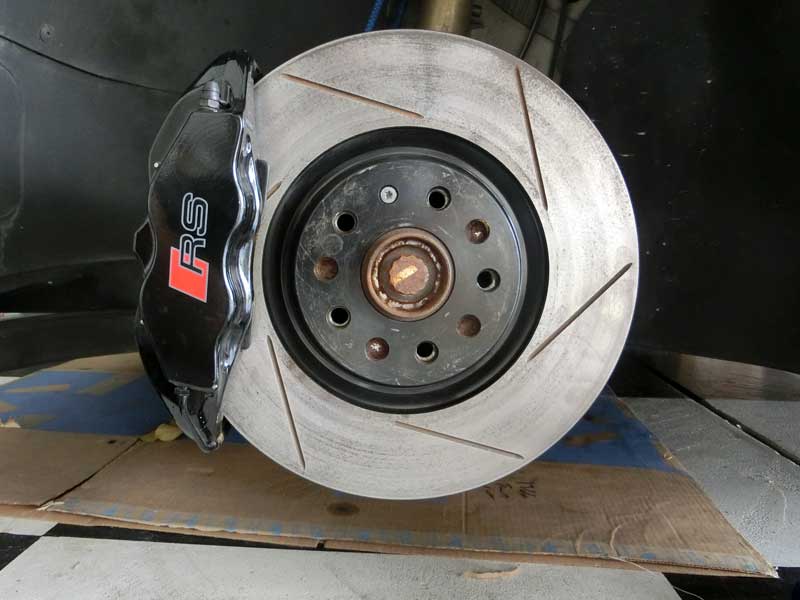 I installed the TTRS brake parts on the drivers side and then fit a spare wheel onto the car to see how the fit looked.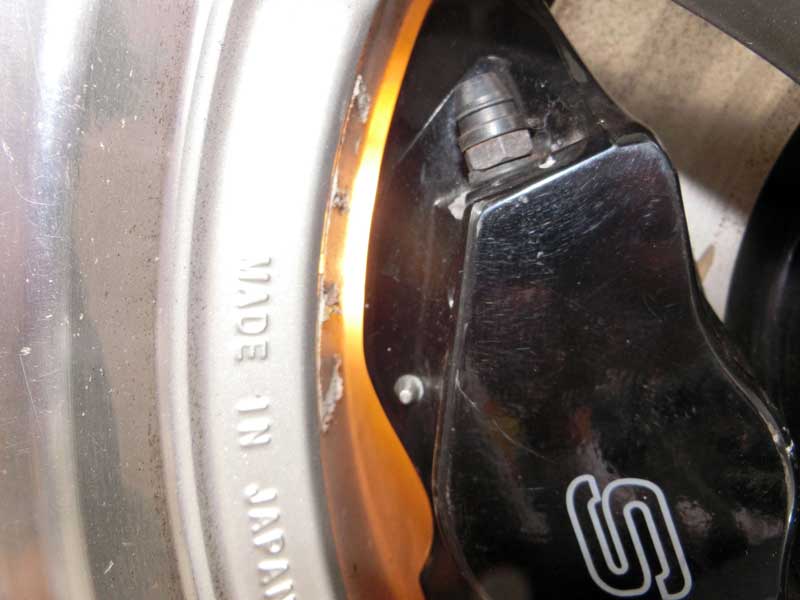 It's a closer fit than the non-PP brake calipers, but there are around 5mm of open space between the wheel and caliper.
These wheels were used with another BBK setup and so fortuitously the weights are placed outside of the arc that passes over the caliper.
Clearance with the spokes was not an issue with these wheels that have a 35mm offset.
Satisfied that the wheels were going to clear the TTRS brake calipers I proceeded over to the passenger side where I encountered a rotor that did not want to come off.  After an hour + of banging and applying penetrating oil I finally was able to get the rotor removed and could make progress getting the passenger side setup.
After bleeding the calipers I swapped all of the wheels to the SSR Comps and then took the car out for a check ride.  Everything looked, and sounded, good.  Front end conversion complete.
Next up on the to-do wish list is install Performance Package brakes to the rear.