Another candidate for the best Mk7 GTI air intake is the Eventuri Carbon Fiber Intake for the Mk7 GTI and Golf R.
There is a nice video showing the intended benefit of using the Eventuri intake:
The intake is marketed with emphasis placed on highlighting the effort Eventuri put into creating maximum airflow through the intake with minimal turbulence.  The intake is also said to be designed to provide "the lowest possible inlet air temperature."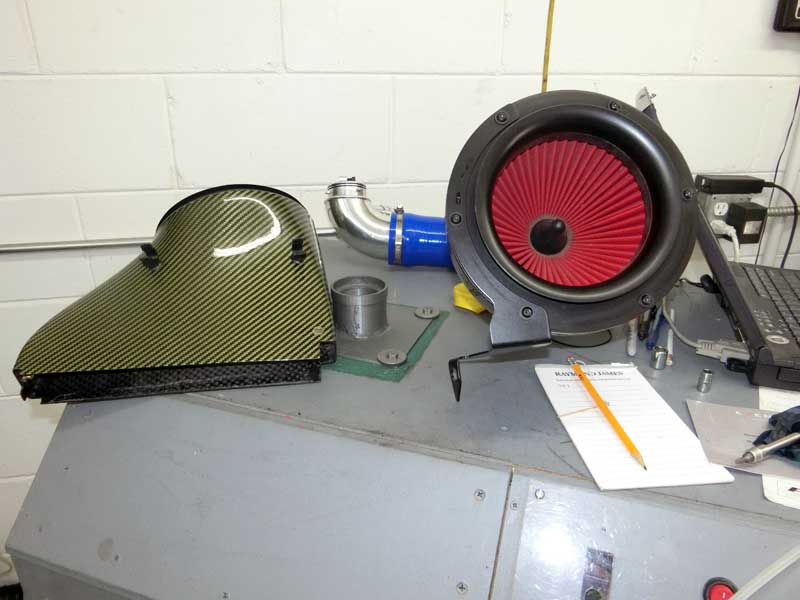 To see how well the Eventuri intake does at providing maximum airflow to the turbocharger the system is placed on the flow bench with the addition of a Racingline silicone intake hose and a CTS Turbo Inlet Elbow to complete the entire intake system.
Note: The inlet elbow shown in the picture above is not the CTS product that is listed in the data label of the chart below.  The Eventuri intake was tested with the CTS inlet and the generic model shown in the picture above to determine if the inlet elbow would change the airflow results, it did not.
Results:
The chart below shows how the Eventuri Carbon Fiber Intake compares with some of the other air intake options for the Mk7 GTI including the stock GTI airbox.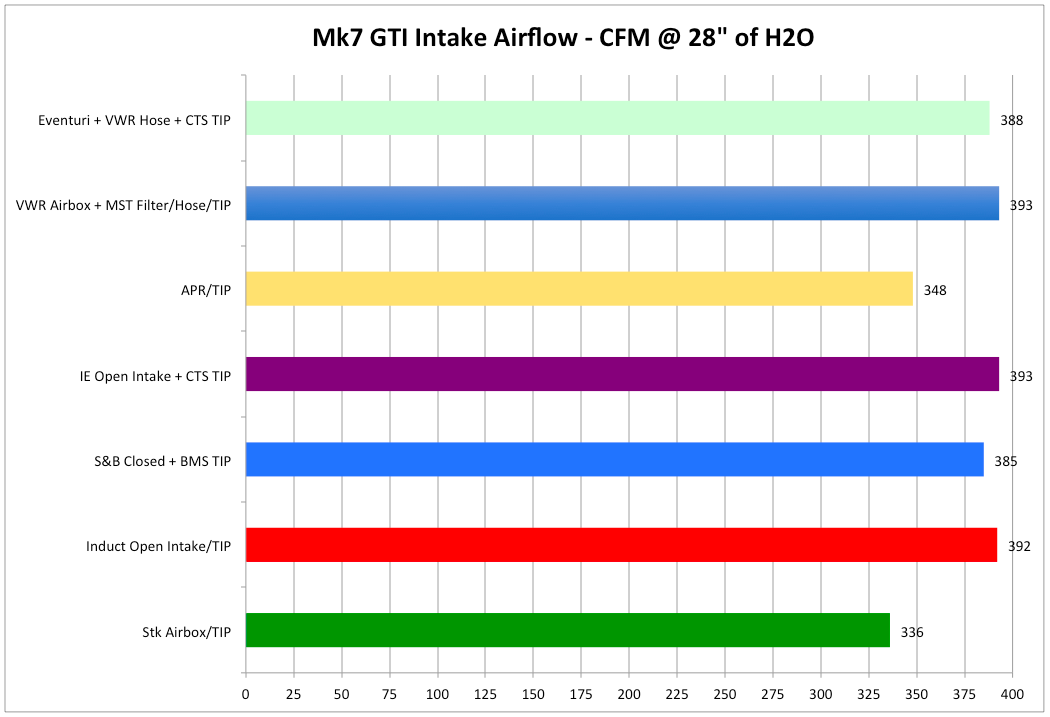 The Eventuri Intake airflow performance is comparable to the other performance air intake systems that have been tested.