One theory about air intakes is that some of them take advantage of a ram air effect.  This potentially applies to the Eventuri intake that I am currently using or APR intake that I previously had.  It is also a concept that is linked to the supposed benefits of the air scoop that I tested previously.
To try and determine if there is a ram air effect going on under the GTI hood I installed a static pressure probe inside the grill on the drivers side inlet to the airbox.
The theory goes that at the front of the car there are areas where oncoming air is forced into the intake path and increases the air pressure, thus pushing air into the airbox rather than relying on vacuum from the engine side to pull air in.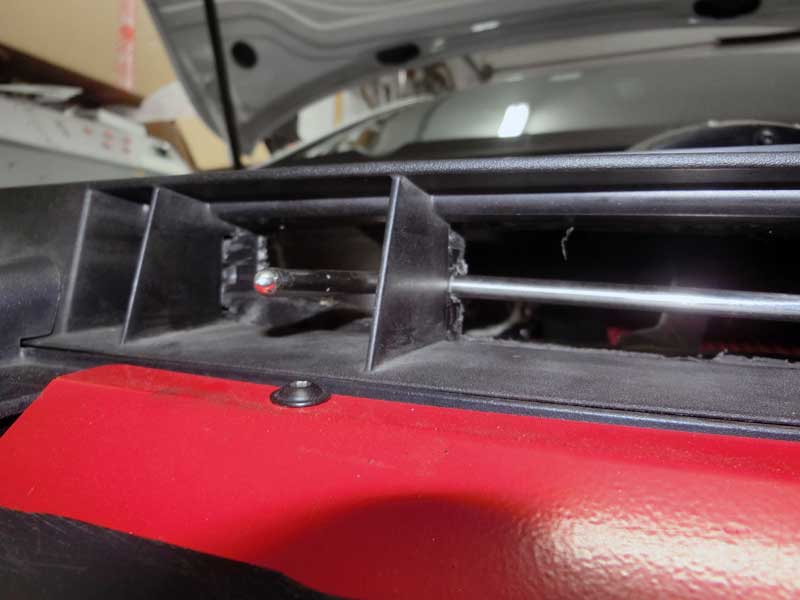 As the pictures above show, the static probe is placed right at the entrance to the intake pathway.  As a bonus, for the first round of tests the air scoop will be in place.
The pressure line from the static probe is routed through the engine compartment and into the cabin.
Inside the cabin the pressure line is connected to one of the ports on a small self-contained differential pressure gauge.
With the installation of the sensor and data logger complete next will be driving the car to determine how much, if any, pressure is built up at the entrance to the air intake.