Background:
Some questions about the interaction between airflow from the stock location intercooler and radiator coincided with work I am doing to swap the turbocharger and intercooler on my GTI.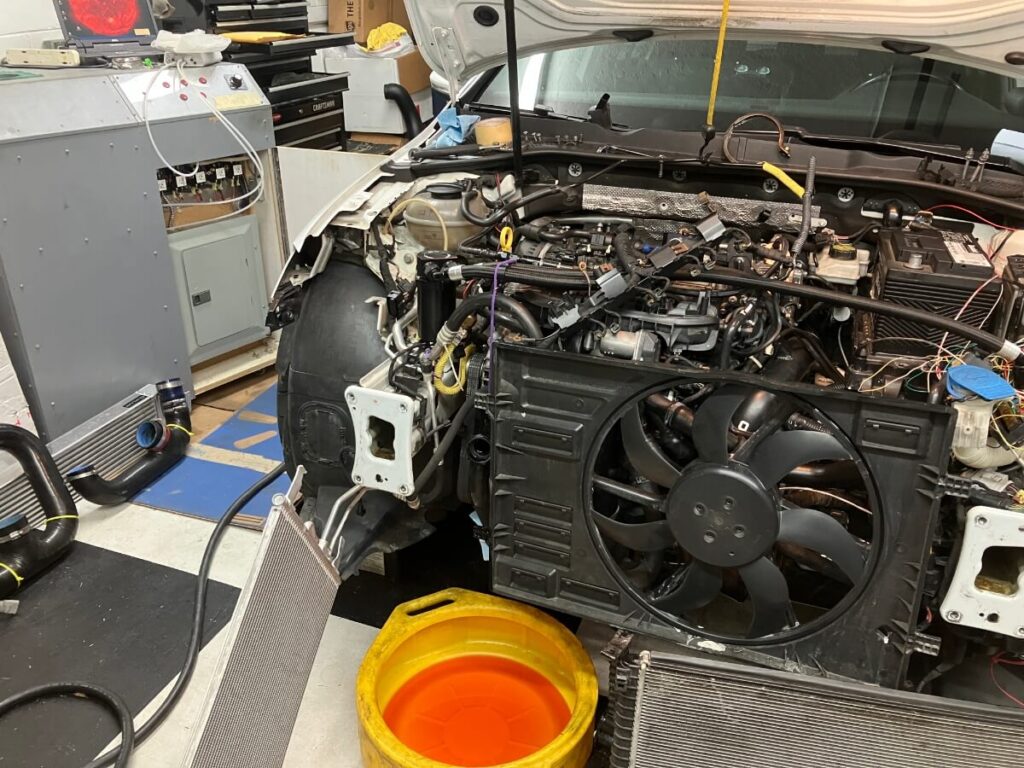 With easy access to the radiator, I decided to make a detour and flow test the external fins of the stock GTI radiator.
Looking at the fins, they are shorter and more closely spaced than the stock GTI intercooler.
Test Process:
The airflow through the external fins will be measured using a flow bench with an adapter that draws air through a subsection of the core.
The airflow will be measured three times to calculate an average flow rate while rotating the core between measurements to minimize the influence of the core orientation.
First, the flow bench calibration is checked using a calibration plate and then the adapter is attached to the bench.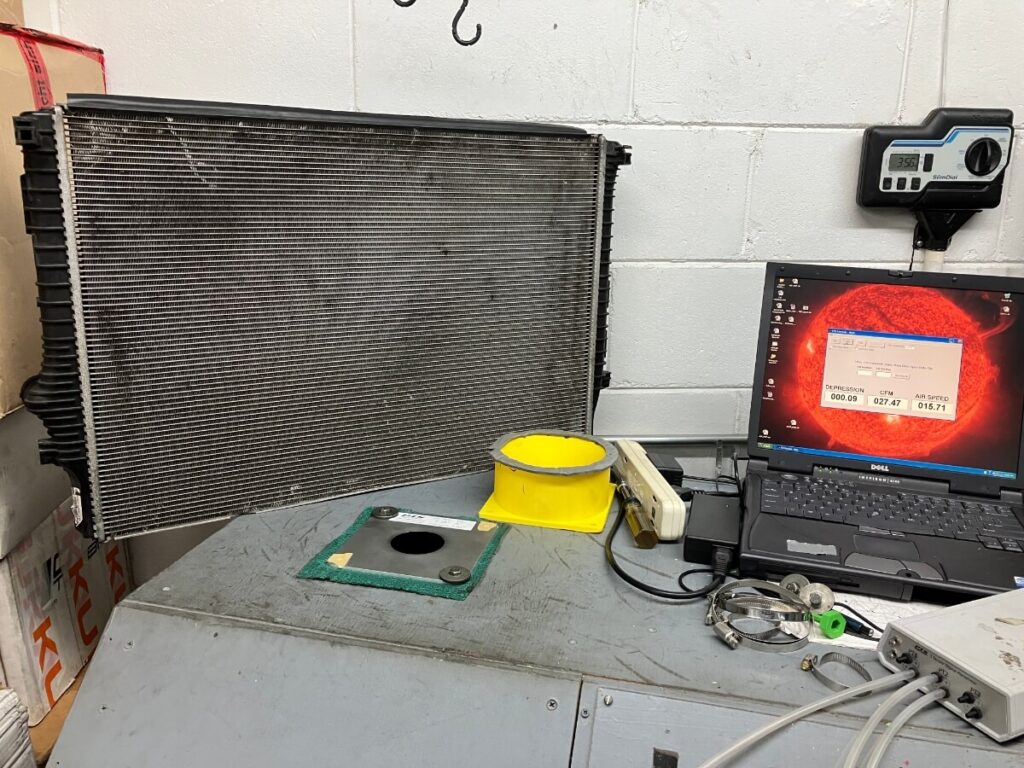 The radiator is set down on the adapter and airflow through the external fins is measured at a depression of 10″ of H2O.
Test Results:
The airflow rate measurements are:
383 CFM @ 10″ of H2O
384 CFM @ 10″ of H2O
383 CFM @ 10″ of H2O
Average: 383 CFM @ 10″ of H2O.
The chart below shows the external airflow rate for a collection of intercoolers available for use with the Mk7 GTI.
The chart is current as of the day of the post.
Conclusions:
The Mk7 GTI stock radiator was flow tested to determine the airflow rate through the external fins and to compare the measurements with intercoolers that are available for use on the Mk7 GTI.
The flow rate through the stock GTI radiator is 383 CFM @ 10″ of H2O.
References: